19 Sep

EMB Advices Public To "Limit Outdoor Exposure" Due To Indonesian Haze Detected In Cagayan de Oro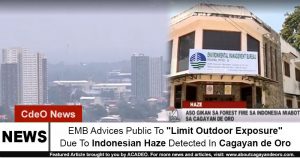 Mga higala! DENR's Environmental Management Bureau (EMB) in Region-X is now urging the public to "limit outdoor exposure" due to the haze from Indonesia, which was recently detected in Cagayan de Oro City.
This haze is caused by forest fires in the said country, as confirmed by the EMB.
According to a report from TV Patrol North Mindanao, EMB's Thoren Air Sampler has noticed an increase of particulate matter in the air over the city.
Compared to the 20 micrograms recorded earlier this September, their equipment has detected a spike of 54 micrograms last September 15-16.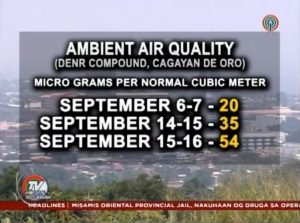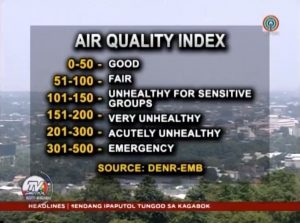 And, although this is considered as "fair" based on the Air Quality Index, EMB-10 Director Reynaldo Digamo said that the public should still avoid going outside when not necessary.
He also added that their fieldmen have spotted "thin smoke" over Cagayan de Oro when viewed from high vantage points.
For more details about this haze: