29 Jul

Enjoy a relaxing and quiet time with a cup of coffee at Espressini Cafe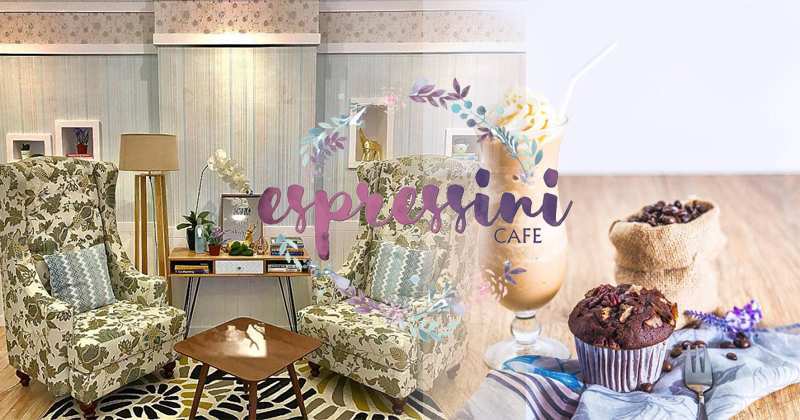 Your next favorite tambayan has opened its doors!! Espressini Cafe, the newest instagrammable, frilly and of course with the best food and drinks to offer located on the 2nd floor of Cagayan Town Center.
Espressini Cafe is owned and managed by Anna Rochelle Uy. During our interview, Anna shared that when she was still young she really had the fervor and dream on opening a restaurant. As a child, she grew up dreaming one day she could be a chef to cook good food for people while serving them in her own restaurant.
Before realizing the dream, Anna took up the course of Business Administration at Xavier University and during her second year in college she took up Culinary at Culinary Institute of Cagayan de Oro. She gladly shares, "so habang second-year college ko sa Xavier every Sunday ga study ko sa CIC".
Before coming up with a good name for her cafe, Anna has gone thru a lot of choices when Espressini was suggested to her. Thinking that it was a catchy name for the cafe, she decided to call it Espressini Cafe, also associated to a small espresso.
Aside from making you feel relaxed, Espressini has a wide range of food and beverages having fresh ingredients that would make you feel fresh as well and the prices are really affordable.
Espressini has a very big space to cater everyone, if you're a coffee person you definitely belong to Espressini. If you love to have drinks and at the same time breath some fresh air you can comfortably stay at their balcony while having shots with their wine. If you want your family to have a different meal together, no problem Espressini has tables for family gatherings.
So what are you waiting for? Espressini is already open and ready to serve you! They are open from 7am to 11pm. As their gratitude for their opening, they are giving FREE COFFEE AMERICANO when you order breakfast meal from 7am until 10am only.
For more updates, you can follow their Social Media accounts, FACEBOOK: Espressini Cafe INSTAGRAM: @espressinicafeph