23 Oct

Enjoying the Camiguin Experience at Cabua-an Beach Resort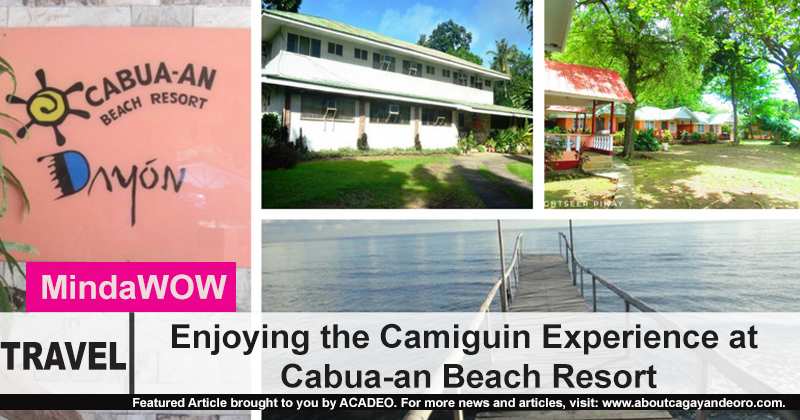 The beauty of Camiguin is both endless and magnificent that is perhaps attributable to the surrounding waters giving the island-province its undisputable designation for being a great volcanic beauty in the Philippines. In fact, its crystalline and refreshing beaches are enough to prove that it is one of the best places in the country where you can have the best time of your life and quench your desire to be one with nature.
One of the many resorts in Camiguin that gives one of the best views of the island's beaches is the Cabua-an Beach Resort located along Balintawak Street, a 30-minute ride from the town proper of Mambajao. The hotel is considered to be a 2-star hotel ranked by many hotels from different parts of the globe which means that it offers a high standard of amenities to its visitors.
True to that, the hotel has a car park, meeting facilities, family room, concierge, and even a restaurant that are there to ensure the guests' enjoyment and convenience.
If you are thinking of doing an overnight stay, the hotel's room accommodation has all the ideal amenities such as air conditioning, desk, television, and satellite/cable TV, all available to give you a convenient stay and a good night sleep.Being in the resort is like going inside of those residential compound around a normal community but with an added cool air ambiance resulting from the surrounding thickets of bushes and towering clusters of various kinds of trees.While at the resort, you should never miss trying the majestic feel of the Camiguin water after strolling around the compound and trying the amenities of the hotel. However, do not forget to wear any protective footwear as the seashore is filled with pebbles and stones. If you are not in the mood to get wet or too tired for a swim, you could still marvel at the quietness of the beach scenery from a boardwalk where you can sit at and have some quiet time with yourself or with your loved ones.
Whatever you decided to do when you are at Cabua-an Beach Resort, it is always important that you get what you visited for, that is, to make the best out of your time while enjoying a laid-back and comforting Camiguin experience.
Sources:
http://mybackpackdiaries.blogspot.com