15 Feb

EWTPM & CDO City Council Awards Certificate Of Appreciation To About Cagayan de Oro (ACADEO)

Mga higala! The 19th City Council and the East-Westbound Terminals & Public Market of Cagayan de Oro City recently awarded a Certificate Of Appreciation to us, About Cagayan de Oro (ACADEO), for always highlighting the projects, activities, and achievements of the mentioned facility!

This recognition was given with "profound gratitude" last Monday, February 7, 2022, during the council's regular session, under the leadership of Vice Mayor Raineir Joaquin Uy.

Check out our photos below: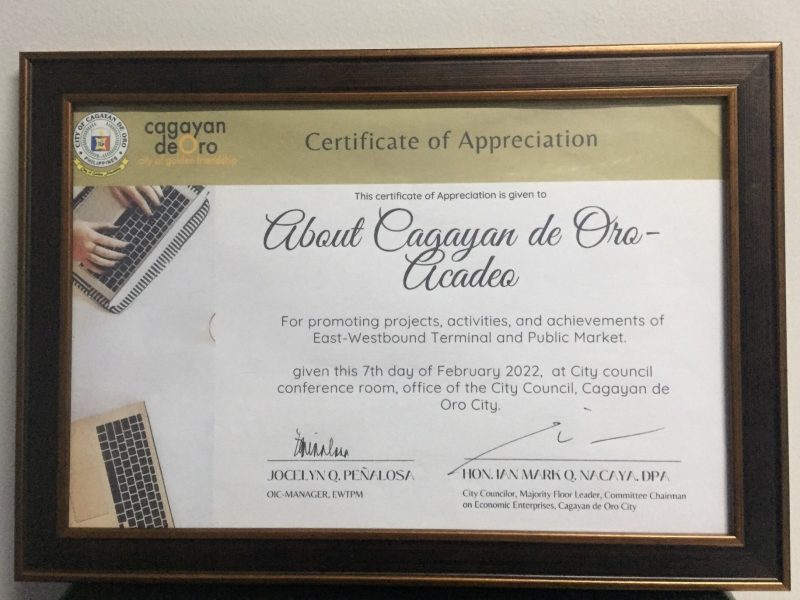 The Certificate of Appreciation.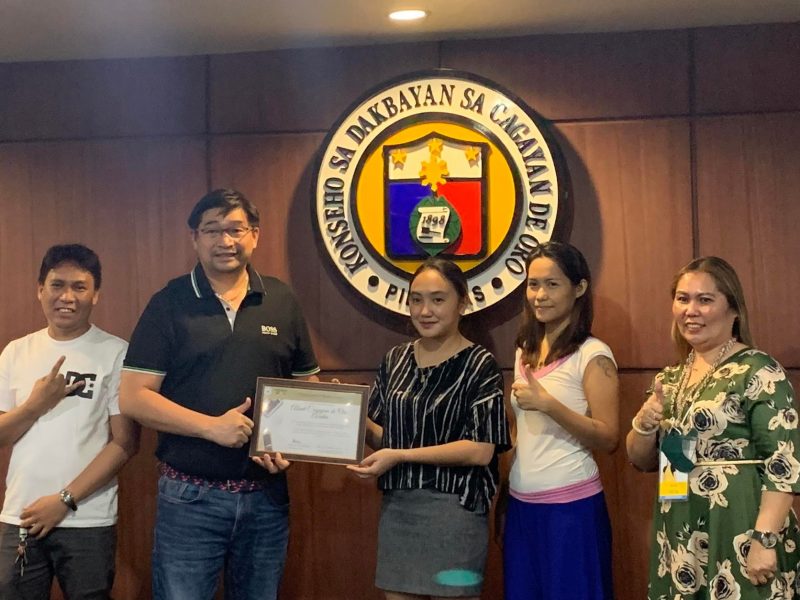 The About Cagayan de Oro (ACADEO) team with Hon. Ian Mark Nacaya and EWTPM OIC Jocelyn Peñalosa.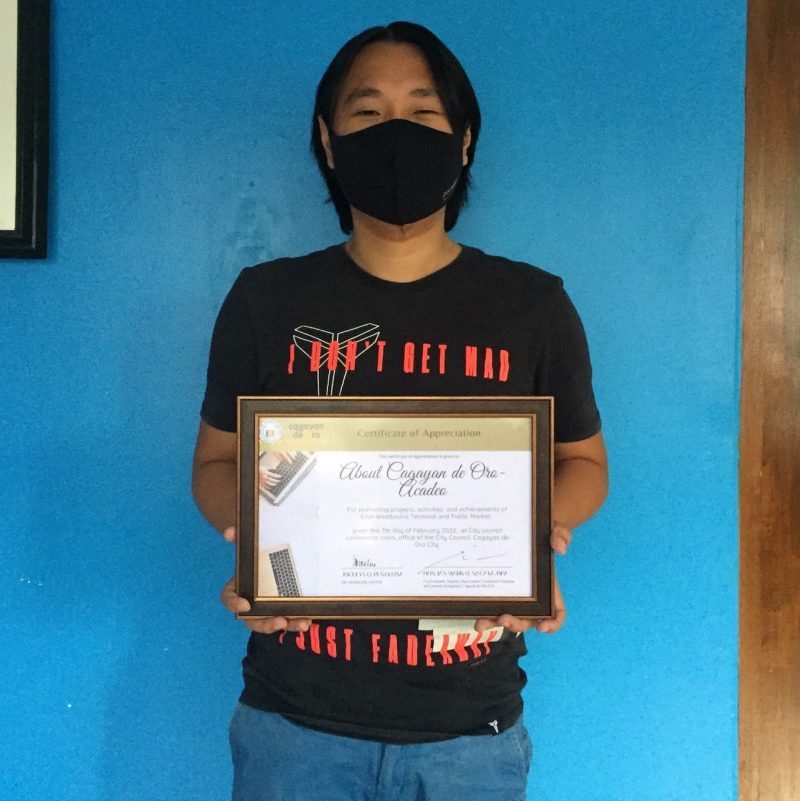 Sir Bryan King, the owner of ACADEO, proudly holding our Certificate of Appreciation.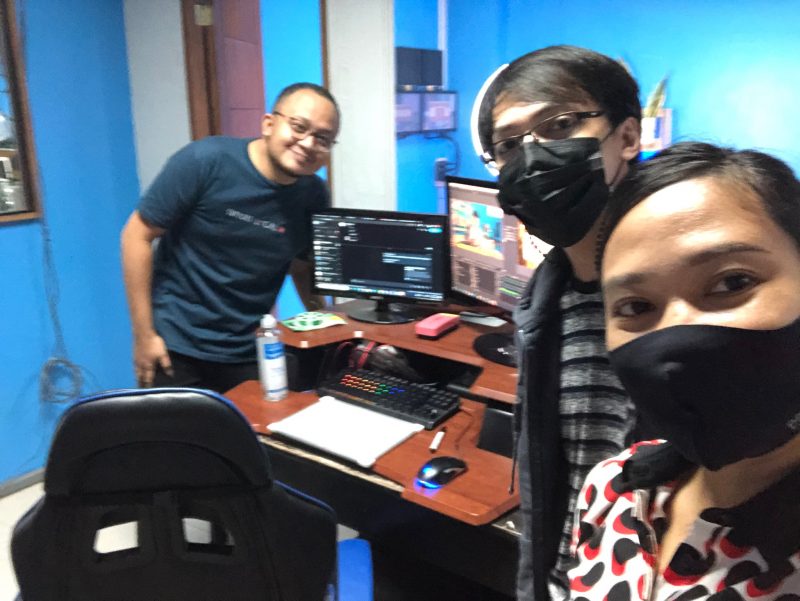 Yani Briones-King (right) together with Content Manager Luis Belan (left) and Sales and Mktg. Coordinator Jiffy Badal (middle).
ICYDK, as part of About Cagayan de Oro's (ACADEO) mission, we have always featured various improvements all over the city. We have also helped promote local restos, tourist destinations, etc. in Cagayan de Oro (and beyond) over the past several years.
We take pride in these goals and accomplishments and hope that you will still be following and supporting us in the coming years and more higala!
BTW, here are our media channels:
FACEBOOK: facebook.com/cagayandeoroinsider
INSTAGRAM: instagram.com/aboutcagayandeoro
YOUTUBE: https://bit.ly/363u6cy
Related articles:
LOOK: CDO's Westbound Terminal & Public Market Intensifies Security With CCTVs
FREE WI-FI Launched @ The East-West Bound Terminal & Public Market In Brgy. Bulua