24 Nov

Experience Exquisite Pampering with Happy Brows and Hey Sugar Waxing Salon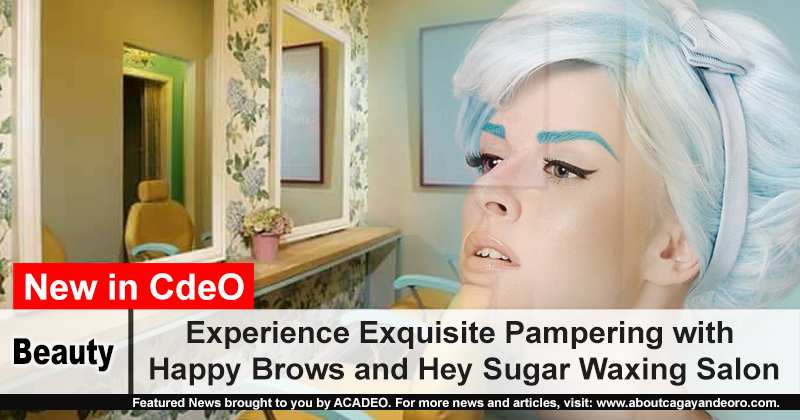 Hey girls, we can't deny the fact that we have always been conscious about our appearance and you don't have to worry about that. It's actually normal for us to experience different concerns about our complexion, physique or hair conditions.
While we hustle on looking for more options to get that best services for us and our body, Centrio Mall presents two of their new beauty guru shops that could help us look glowing and beautiful every day.
Make waxing a sweet experience with Hey Sugar! Waxing Salon. Hey Sugar is an organic and all-natural waxing option in the city, allowing your body to get rid of toxins which commonly cause bitter side effects.
Their sweet services include:
Face Waxing
Arm and Leg Waxing
Body Waxing
Bikini and Brazilian Waxing
Threading
Eyelash Enhancement
For more information, you can visit their sweet spot at 2nd level, Ayala Mall Centrio. You can also check them out at Hey Sugar! 
Meanwhile, look at your happiest and give your brows a treat at Happy Brows, providing you with the best threading experience.
Happy Brows, assures you exceptional brow-shaping services.
With their opening, they are giving an Early Bird Treat of 50% off on all of their services.  
Promo runs from November 20 to 26, 2017.
Visit them at 2nd level, Ayala Mall Centrio and get perfect brows! You can also catch them at Happy Brows.