07 Apr

Treat Yourself with High-Quality Wagyu Beef from The Roast and Grill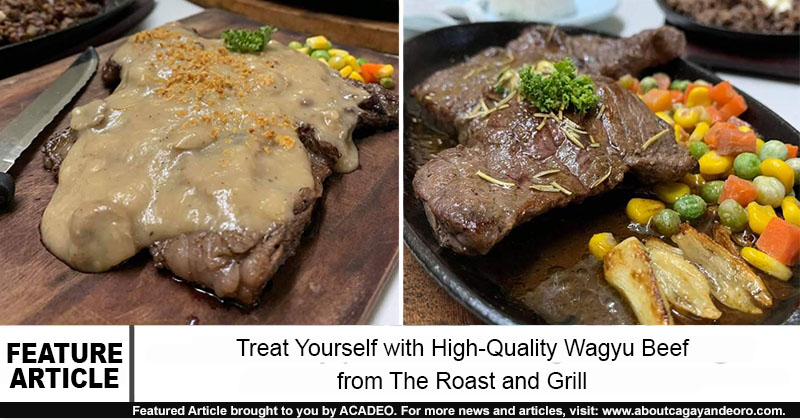 The must-try Kitayama Wagyu beef— a tender, fatty, umami-rich steak that's been equally recognized as a luxury in the food industry like black truffles and caviar!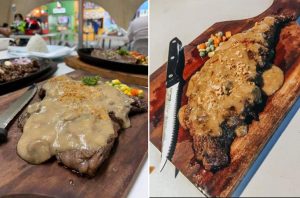 The name and the look definitely gives you the craving to try one, right higala?
Want a bite? (And a full serving, of course.) How about a wagyu dish that's guaranteed high quality but has an affordable price? Well, The Roast and Grill got you!
'Everyone deserves a WAGYU."
Experience mouth watering steaks from Bukidnon where Wagyu herds are grass-fed, with no chemical and hormone enhancers. The Roast and Grill's Wagyu products are ALL NATURAL.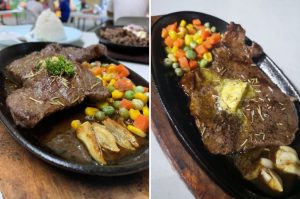 Try their best sellers:
Grilled Wagyu Slab – P250
Sizzling Roasted Wagyu – P250
Wagyu Steak – P350
They also offer 1 kilo of grilled Wagyu for Php999 and prime cuts with prices starting from P850.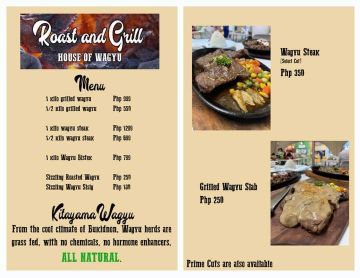 The Roast and Grill currently has 2 branches, one in The Uptown Food Strip- Pueblo de Oro and the other is located in PN Roa Subdivision beside Batulong Foundation. 
Both branches are available from 3:00 PM to 9:00 PM daily.
And higala, you are in for a treat this coming April 9 as they will be having an Unlimited Wagyu Promo for only P499 at Hillside Cafe – Roast and Grill, that's in PN Roa Subdivision.
So, mark your calendars higala!