26 Nov

Experts warn of another Sendong; urge govt to exert efforts in reforestation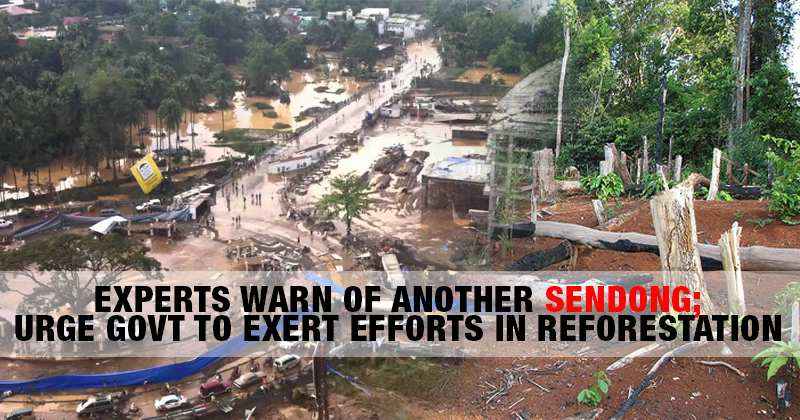 Another 'Sendong' may occur if the government does not exert its effort towards reforestation in the upland areas of Northern Mindanao.
According to a report from Inquirer, Raoul Geollegue, President of the Watershed Management Coalition (WMC) said a repeat of the tragedy in 2011 in the cities of Cagayan de Oro and Iligan City, which killed more than 1,000 people, is not farfetched if nothing is done about the loss of forest cover in the watershed areas and the siltation of the rivers.
Geollegue said, during the third International River Summit in CDO, many of the river basins are already barren, if we are hit with several inches of rain, a catastrophe could happen.
He added that the forest cover of the 137, 933 -hectare river basin that keeps Cagayan de Oro river alive is now scanty and inadequate.
He also advised that the national government, through the Department of Environment and Natural Resources, should allocate funds to reforest the river basin.
Source: Inquirer Net