16 Nov

Face Shields No Longer Required In Areas Under Alert Level 1, 2, & 3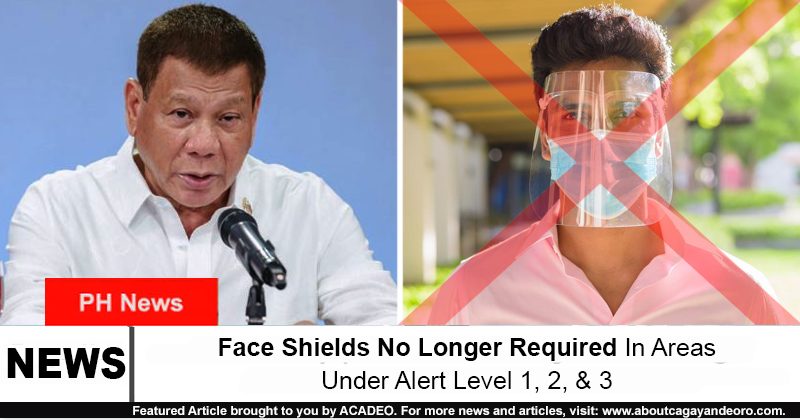 Mga higala! President Rodrigo Duterte has announced that FACE SHIELDS are no longer mandatory in areas under Alert Level 1, 2, and 3!
This is part of the recommendations of the IATF in Resolution No. 148-D (s. 2021).
The use of face shields will only be required in citys or provinces under Alert Level 4 (depending on the LGU) and Alert Level 5.
For more details:
Memorandum: