20 Nov

FAKE NEWS: Active Fault Line & Possibility Of "High-Magnitude Earthquake" In CDO

Mga higala! In case you don't know, a FAKE NEWS post saying that Cagayan de Oro has an active fault line and can be a possible epicenter of a "high-magnitude earthquake" is now spreading again on Facebook!

The said post also mentioned that this may cause a tsunami that's 15 stories high.

This is false and has already gone viral last 2019 on social media.
2020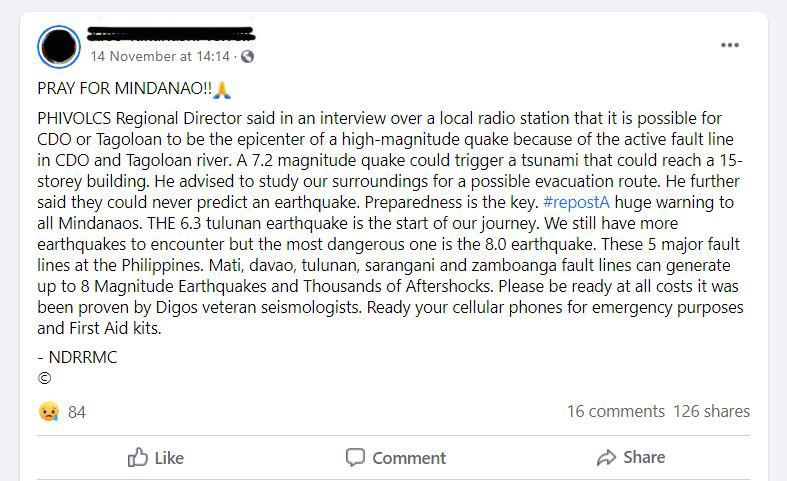 2019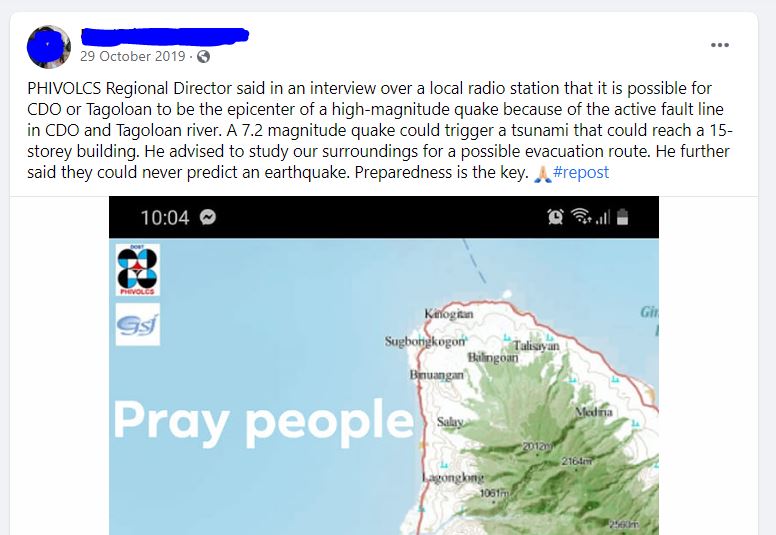 REMEMBER: There's no active fault line in Cagayan de Oro City.
Please confirm with trusted sources before sharing posts like this to avoid misinformation and panic. You can also report if you see others spreading this fake news.
For details, read: