04 Oct

FastCat To Resume Trips For Jagna-Camiguin-Opol Route On October 8

Mga higala! GOOD NEWS!  The Jagna-Camiguin-Opol route of  FastCat ferries will finally resume its operations this Monday, October 8, just in time for Camiguin's upcoming Lanzones Festival!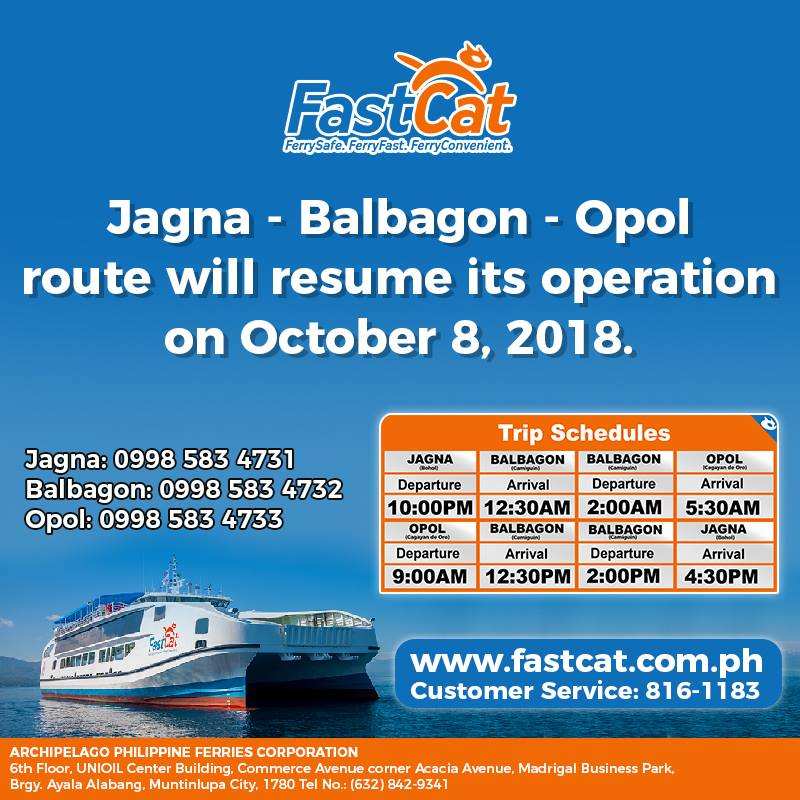 As shown above, the Jagna-Camiguin-Opol route will first depart from Jagna (Bohol) at 10:00 pm, and arrive at Balbagon (Camiguin) at 12:30 am. It will then travel from Balbagon at 2:00 am, and arrive on Opol at around 5:30 am. On its return, it will then leave Opo at 9:00 am and arrive at Balbagon at 12:30 pm, and will travel (2:00 PM) to  Jagna (4:30 pm).
As some of us may know, FastCat suspended its operations last June 21, in order to give time for a road improvement project.