18 Jul

Federalism, is this the Key to Achieve Lasting Peace in Mindanao?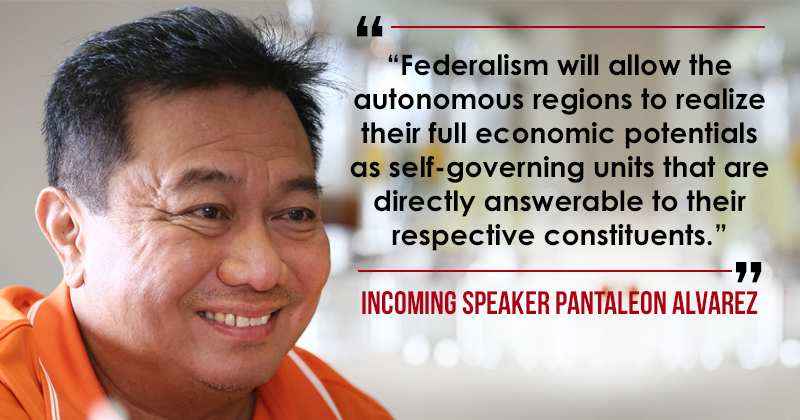 The federal system of government has been one of President Rodrigo Duterte's most anticipated plans for the Philippines, will this be the key to achieve lasting peace in Mindanao?
Incoming speaker Pantaleon Alvarez commend such plan. He said on Monday, July 17, "Federalism will allow the autonomous regions to realize their full economic potentials as self-governing units that are directly answerable to their respective constituents."
He also added stating that the regions will be "allowed to bloom with respect to, among other areas, its economy, culture, and religion. There will be less room for strife."
Conflict will be minimized, "because Muslim Mindanao will already have its own autonomous region co-existing with other autonomous regions."
Alvarez said, "As for the fear that poor regions like the Samar-Leyte provinces may suffer from federalism, we will assure the people that we have devised a plan wherein such provinces shall be grouped with better performing provinces in order to help them strive and attain a better performing region."
Alvarez eyes to have his con-con resolution appeal approved December this year to have the convention implemented early next year.