03 Mar

Feeding Pigs With "Pasaw" In CDO To Be Punished With Up To P5,000-Fine & More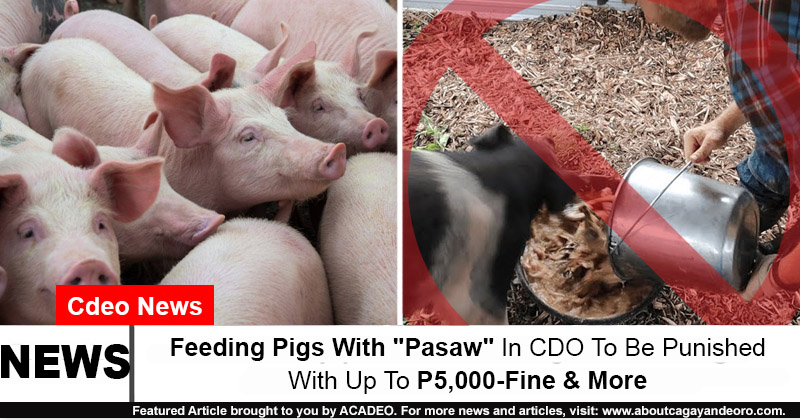 Mga higala! The 19th City Council of Cagayan de Oro has approved an ordinance that will implement fines and/or prison time for anyone caught feeding pigs and other livestock with "pasaw" or pigswill!
This ordinance was named the "Ordinance for the Prevention and Control of Emerging and Re-emerging Infectious and Zoonotic Animal and Avian Diseases in the City".
According to this, violators will receive a fine of P2,000 to P5,000 and may also get imprisonment of up to 6 months.
This new law will also punish the following violations:
transportation of animals from African Swine Fever-affected areas
online selling of meat products without a permit
escaping animal quarantine checkpoints
intentionally not reporting illness or death of owned animals or livestock
and more
This ordinance aims to help in the city's fight against infectious animal diseases like the African Swine Fever (ASF), which has already hit 10 barangays in Cagayan de Oro and caused the death of hundreds of hogs.
For more details:
Related article: