19 Aug

FIESTA UPTOWN FOOD PARK: Your New Fiesta Uptown Food Vibe

Mga higala! The 2018 Higalaay Festival is here!

This event is celebrated annually in commemoration of the City of Golden Friendship's patron saint, St. Augustine. And, just like always, this year's Higalaay Festival is sure to become another successful hit, so, with parades and partying all over the city, have you already found the perfect place to treat your family, friends, or even your special someone?

Look no more! Spice up your fiesta experience with delectable and budget-friendly food finds at the FIESTA UPTOWN FOOD PARK!

The food park, organized by DOOFIES in partnership with SM City Cagayan de Oro, showcases a number of Pinoy food favorites such as barbecue, shrimp, burger, pizza, and ice cream, among others, from start-up ventures, small and medium enterprises, and favorite snack stalls in the locality.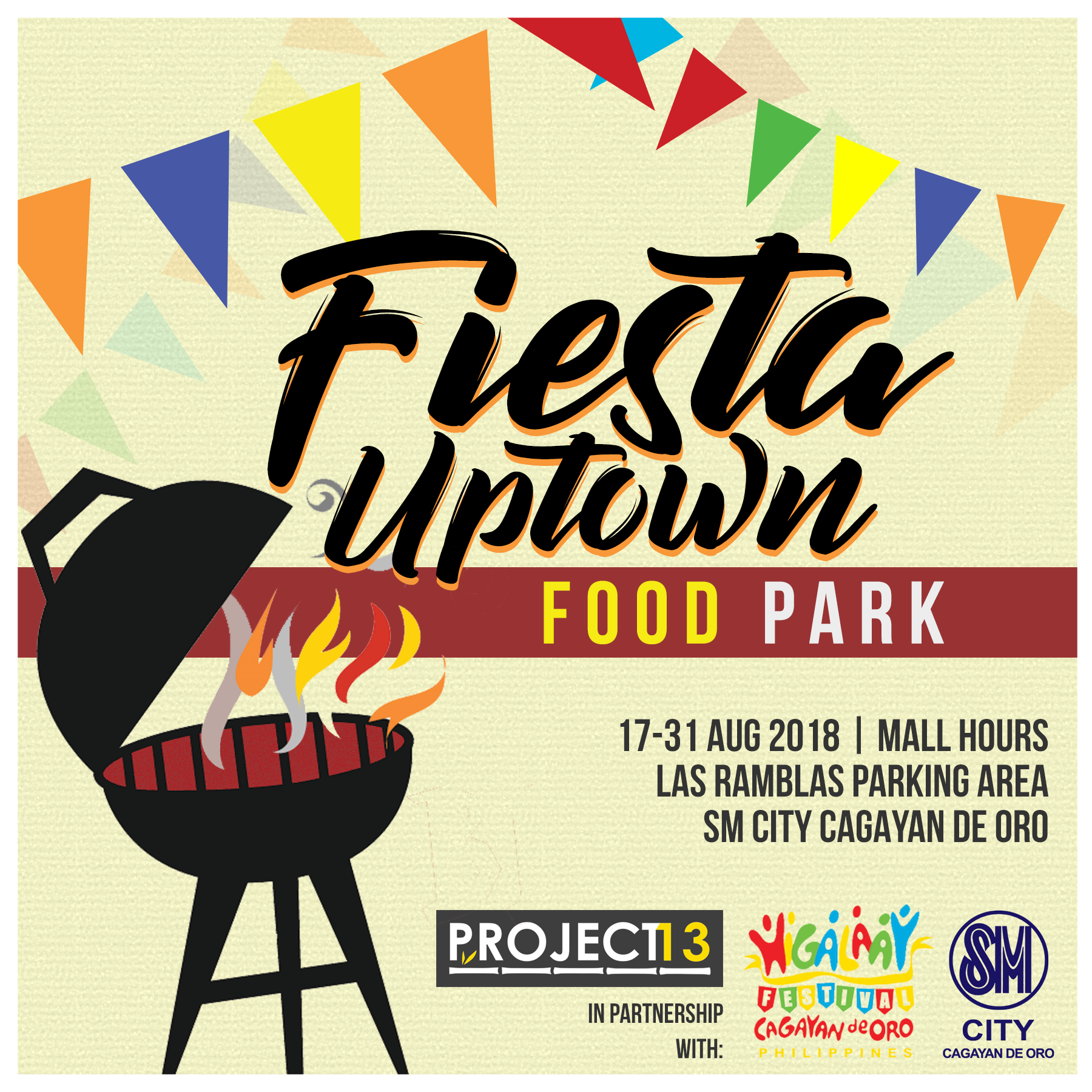 Diners should also watch out for special performances from our very own local singers and bands on August 20-23, 2018. A great place with even greater food and live music—who can think of a more perfect combination than that?
More importantly, Higalaay Festival parallel events like the first ever Mindanao Truck Fair and the most-awaited Pyro Musical Festival will also take place in the vicinity, so make sure to drop by the food park to eat and chill before, during, and even after the events!
The food park will run for twelve (12) days from August 20-31, 2018, 10am-9pm at the Las Ramblas Parking Area, SM City Cagayan de Oro.
The FIESTA UPTOWN FOOD PARK is another of DOOFIES' ventures under the banner of PROJECT13, which is known for its personal touch of sharing by giving a part of its net proceeds to a direct beneficiary.
Kita-kits, mga higala!
Article by: Jomerl Gomez
[Picture updates will soon follow.]