29 Nov

Five PSG members wounded in Marawi City explosion, a day before Duterte's visit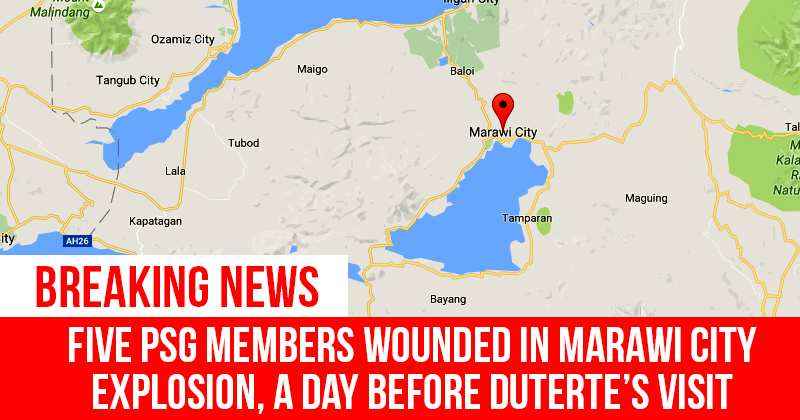 Five members of the Presidential Security group were wounded after they were hit by a blast of a suspected improvised explosive device (IED) in Marawi City, Lanao del Sur, a day before President Rodrigo Duterte's scheduled to visit the area.
According to a CNN report, the PSGs were part of a convoy of the President's advance party in Marawi City.
At least 50 people were a party of the convoy including members from the Presidential Broadcast Staff Radio-Television Malacanang (RTVM).
Col. Gene Ponio said, the explosion might be a diversionary tactic from the Maute Group, an Islamist terrorist group in Mindanao. The groups have been receiving immense military offensive last week after the military siege Butig, Lanao del Sur last week.
There are still no words if President Duterte will pursue his visit in Marawi City.