04 Nov

Flamenco Café and Bar: Spanish and European Concept Coupled with Fusion Menus and Desserts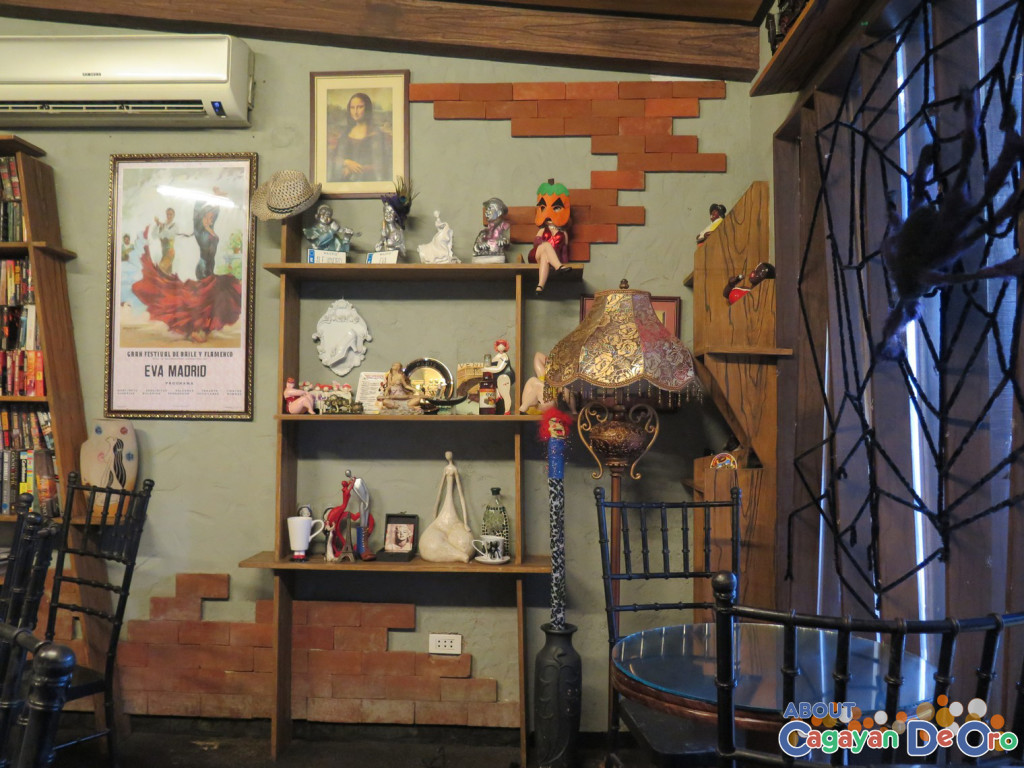 Flamenco Café and Bar is a café, restaurant, and bar all rolled into one and as soon as you enter the place you might feel like you stepped into a wormhole and ended up in one of those small, quaint, and cozy Spanish or European home restaurant bars on the continent.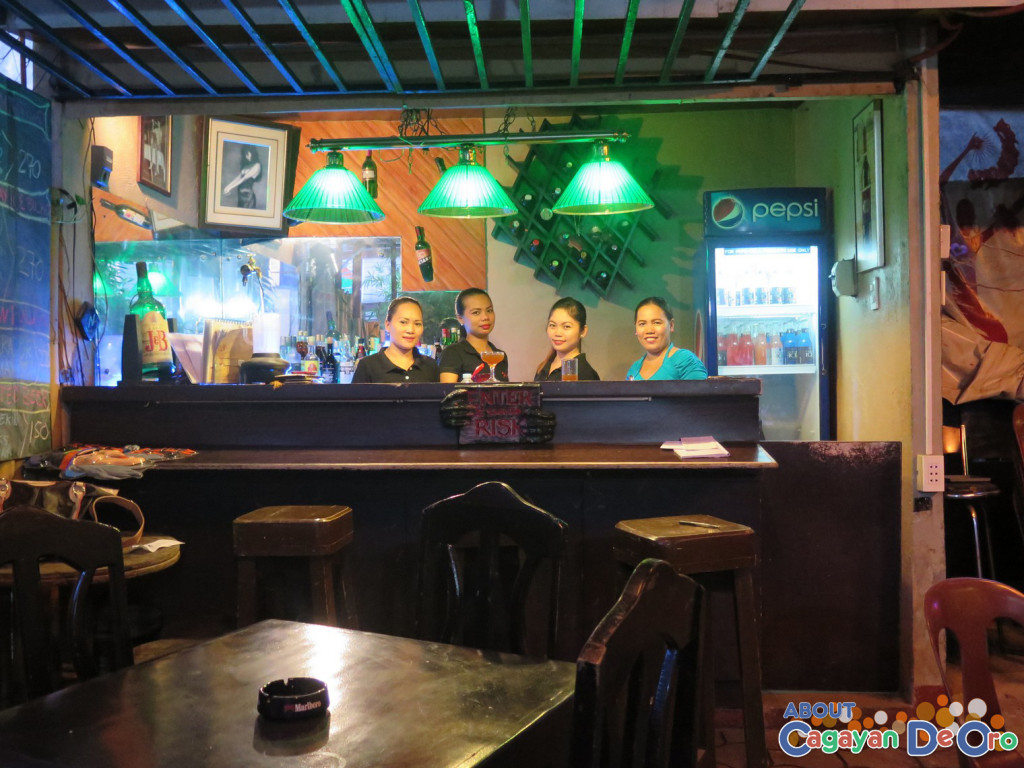 The place is very comfortable, the décor is definitely authentic, and the food is a reason to keep coming back. It's one of those places that's actually smack dab in the middle of the city and yet away from all those busy malls, districts, and drinking holes where large crowds seem to congregate.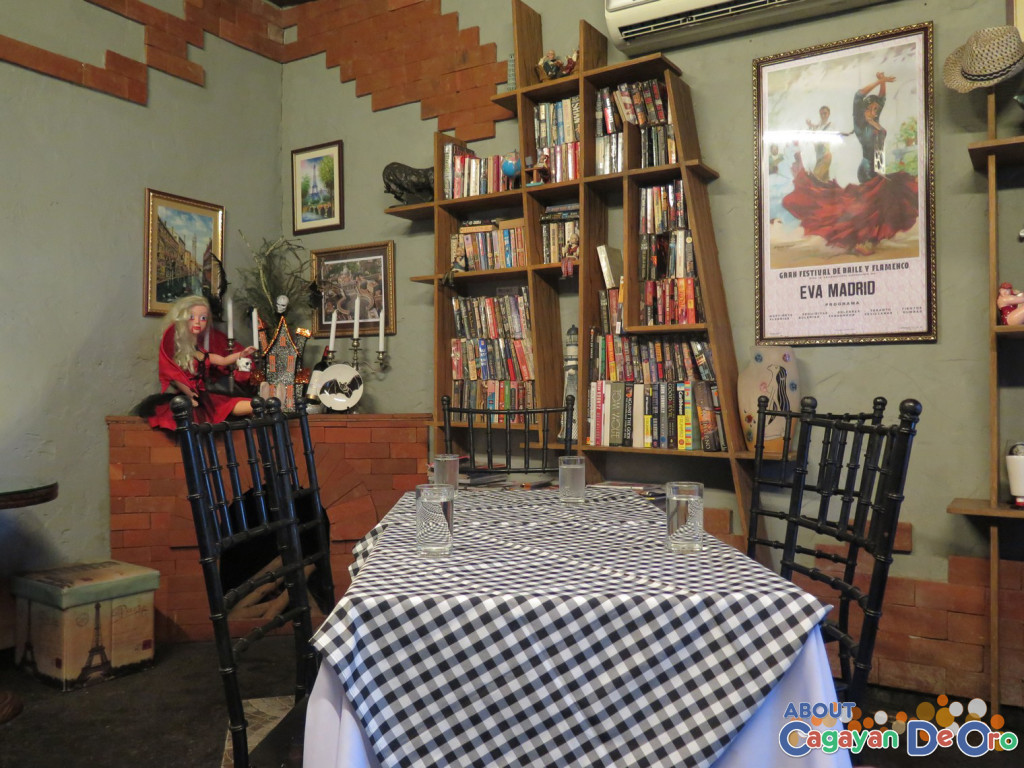 Flamenco Café and Bar is located at Capistrano Street corner Gomez Street, though if you measure it the place is much nearer probably to Burgos Street.
The "Flamenco" Concept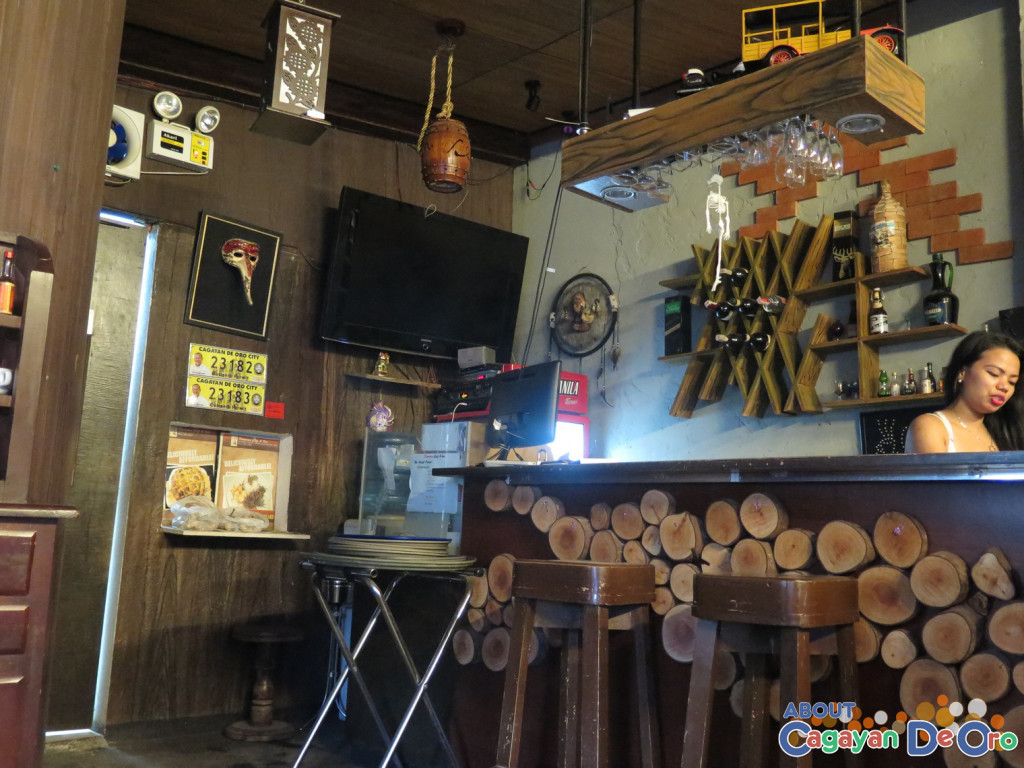 The idea and concept for Flamenco all started after the business partners and owners went on group tours to Europe, particularly in Spain, in 2010. On these trips they noticed that most restaurants, cafes, and bars in those countries were not very expensive places and some were simply extensions of homes. Many of these were simple family owned businesses and were passed down from several generations to the present. The common ambience was cozy, homey, and welcoming in a family way. This was the concept that the owners wanted to imbibe into Flamenco.
The name "Flamenco" is derived from the famous Spanish dance. Admittedly, the owners had a hard time to pronounce the name since they were used to the more common word "flamingo" which is a common bird species. Aside from the Spanish concept, the name also conjures a feminist concept, which is obvious in the design of the place.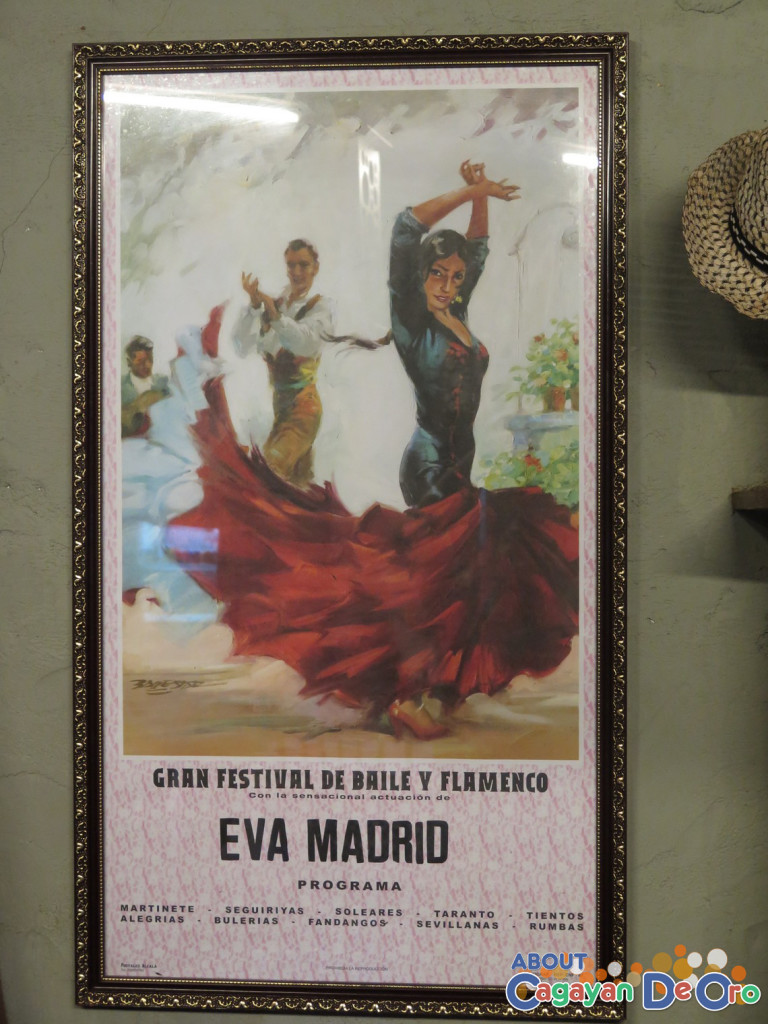 The restaurant went on a soft opening in December 2011. Since the city was hit by a weather disaster that extremely damaged the city and its inhabitants, the owners decided to curtail the restaurant operations and eventually launched officially six months after.
That Flamenco Experience
The owners are very particular when it comes to the consistency of the taste of their foods. Anything cooked on day 1 should taste the same when it is cooked and served on day 100. This is because return customers are often particular and familiar with their favorites and so any variation in the taste will right away be noticeable. Also, their buffets never have what is termed as "return dishes." Every buffet they serve will always have a different lineup.
The food is a mixture of Spanish, Filipino, American, and other international dishes, this fusion menu concept mostly coming from their main chef/owner. Team Acadeo got the chance to try out their dinner buffet and we really loved the delicious foods that were served!
Their best sellers are their Cracked Bread, Clam Chowder, Shepherd's Pie, Asian Pasta and noodle meals, Kinilaw, Pork Sisig, Bangus Sisig, and Baby Back Ribs.
According to the owners, their Baby Back Ribs are more than competitive with the best the city can offer. Their cracked bread is also a hit with students and professionals alike. For desserts, their best sellers are the Tablea Cake, Ube Leche and Cookie Ala Mode.
What makes the food at Flamenco so inviting is the affordability. Aside from the expats, foreign visitors, and professionals who visit regularly, part of their mainstay are also students, a testament to the affordable prices the restaurant offers.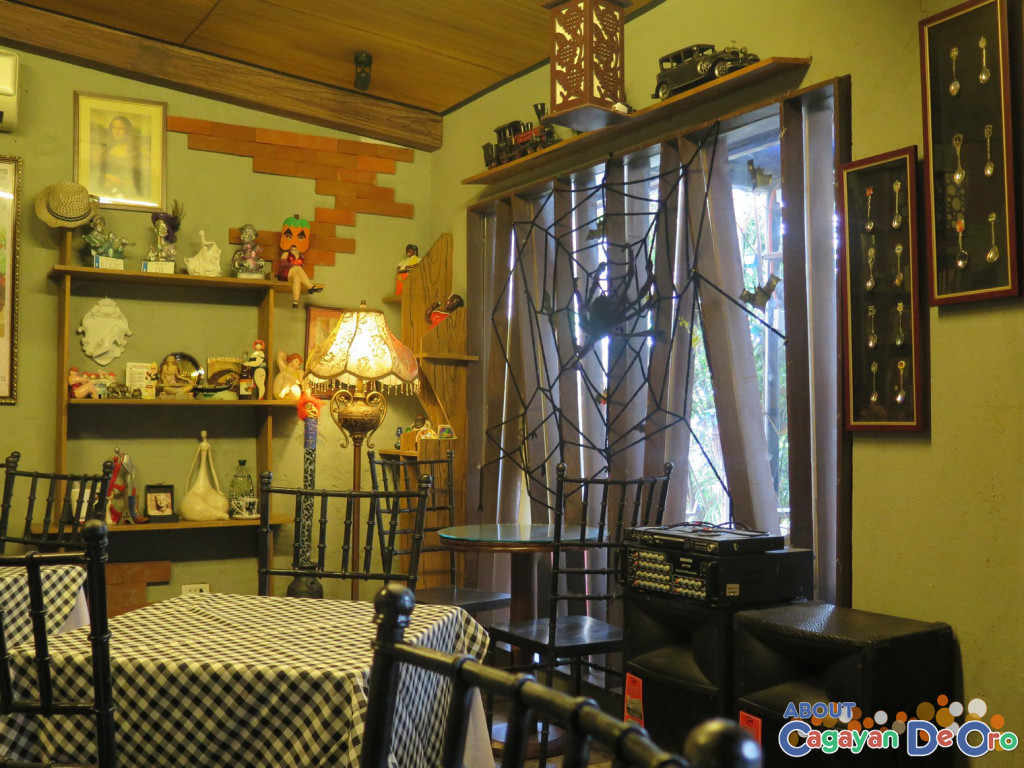 When the restaurants opened and up to the present, Flamenco became somewhat of a haven for many expats and foreign visitors in Cagayan de Oro because of the food they serve.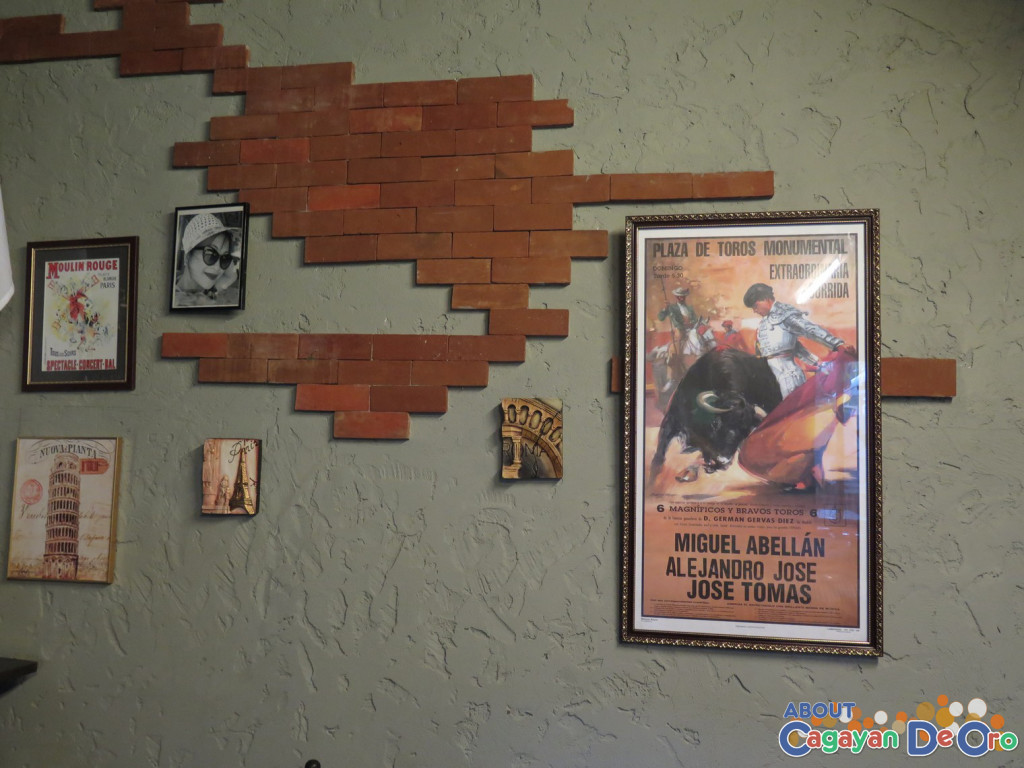 The restaurant can have a singer or an acoustic band only on special occasions, events, or on request for exclusive parties.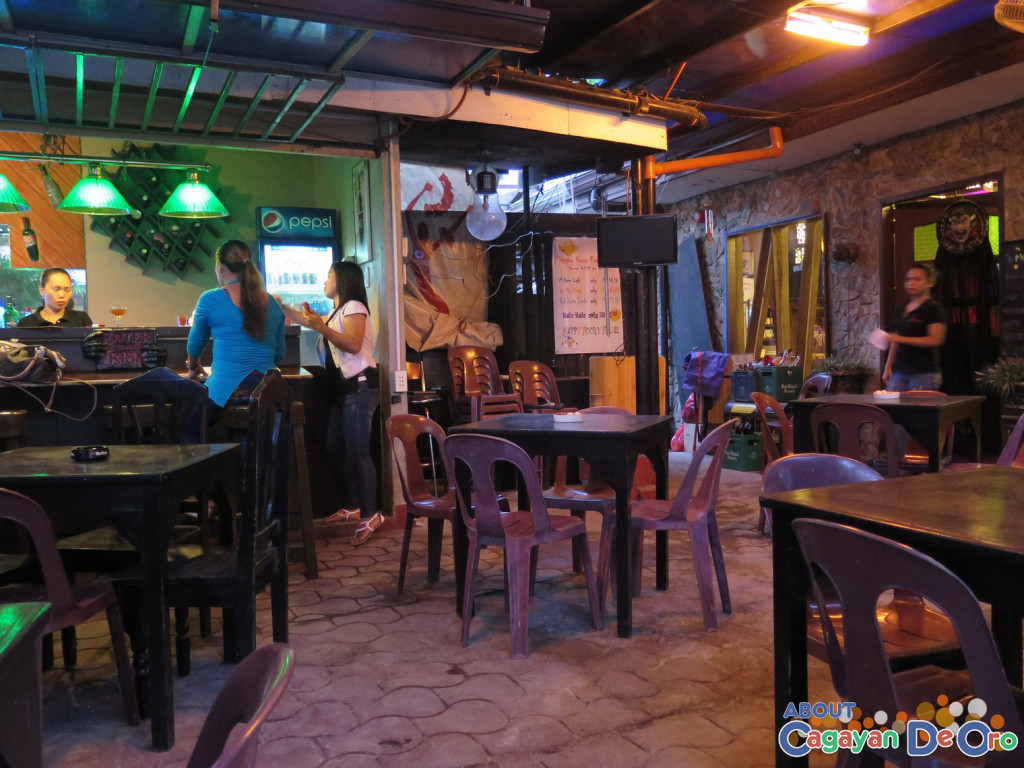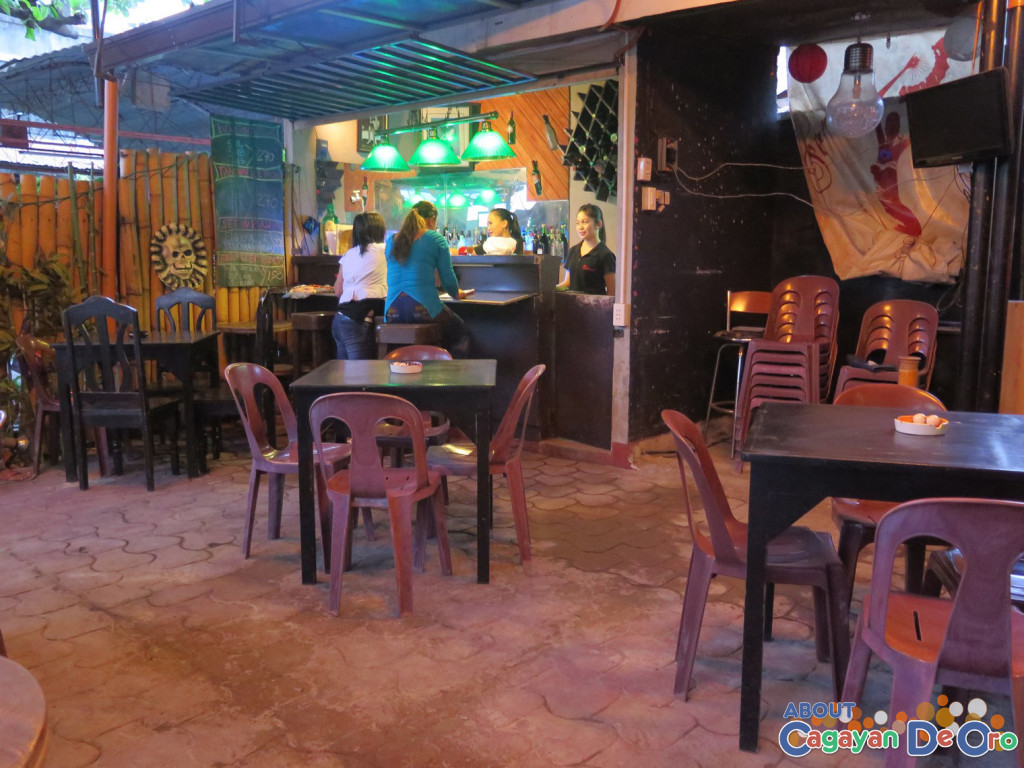 The Sibling and Business Partner Complementation
The business corporation of Flamenco is an awesome combination of two siblings complementing each other through cooking and baking partnered with one of the most lethal immigration and family courts lawyer in the city.
Eva Madrid is a businesswoman by nature and is the dessert specialist of the restaurant. She is the younger sister of Edna. She is a Hotel and Restaurant Management (HRM) graduate from Lourdes College. She gained her knowledge in icing and baking from special courses both from CDO and US where she gets to visit from time to time.     
Edna Madrid-Besinga presently works at Gawad Kalinga but also divides her time as a full-time chef for the restaurant. She is the elder sister of Eva. Having managed a large restaurant chain at famous Malls, when it comes to the large buffets, Edna gets busy in the kitchen and whips up very special dishes in large batches. She is a graduate of BSBA Marketing from Mindanao State University-Iligan Institute of Technology (MSU-IIT) and she also got her masters from Xavier University. In spite of her passion for cooking she never enrolled in any culinary school. She is married with 6 kids.
Atty. Alejandro Jose "Joe" Pallugna is a Math graduate of De La Salle University and AB Economics at Xavier University-Ateneo de Cagayan. He is a Law graduate from Xavier University. He is presently an immigration and family courts lawyer as well as a businessman.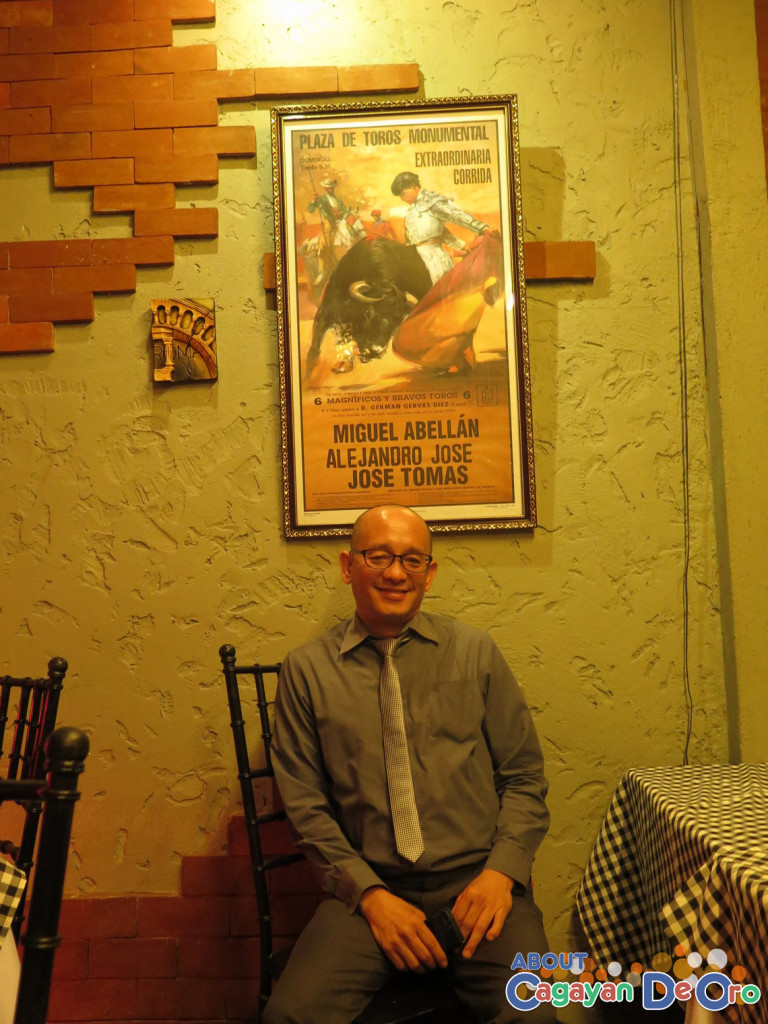 The Holiday Season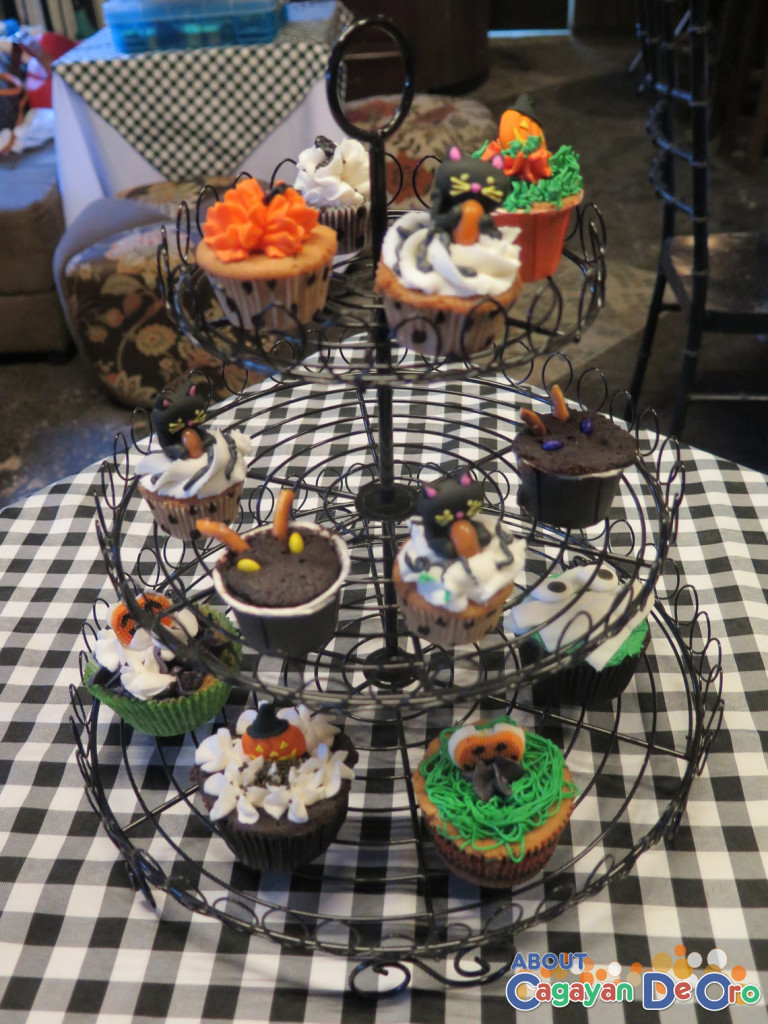 The approach of December usually finds the restaurant almost fully booked for small holiday parties and meetings. The place can be booked exclusively for around 25 to 30 persons, more if you include the outer non-air-conditioned bar area. Their usual party meal package runs at around P6,000 inclusive of a buffet and drinks for four hours. Aside from the food the partygoers can choose either videoke singing or a live singer.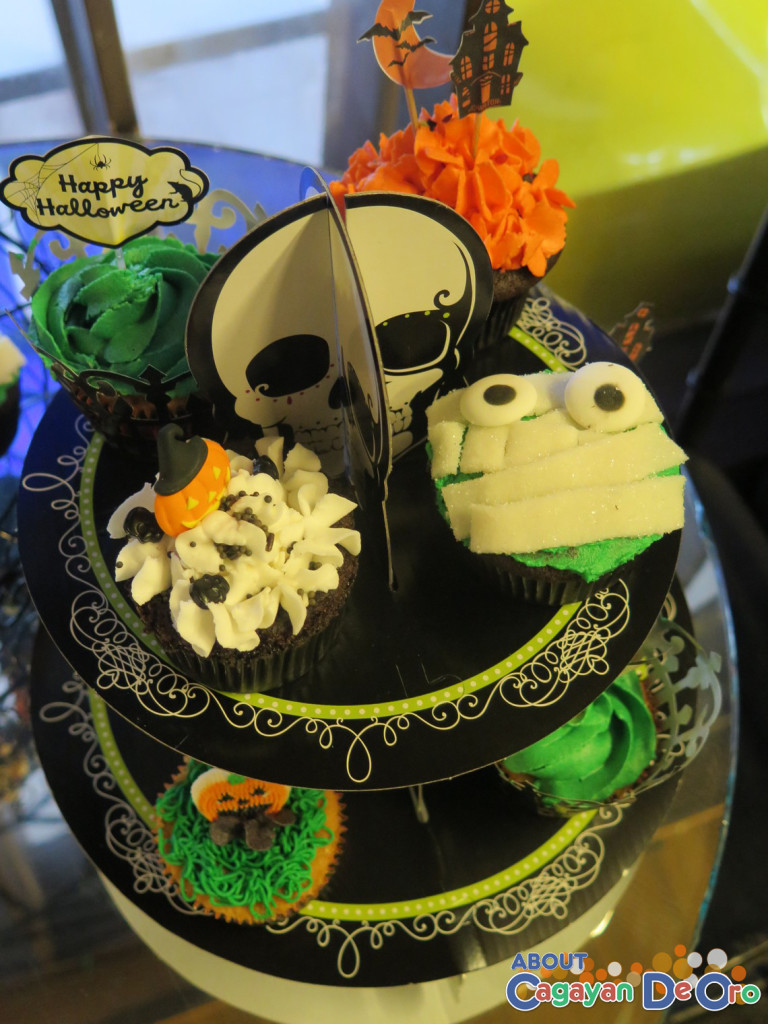 Opening soon, an exclusive Poker Club will set up at the back of the restaurant. The membership is exclusive and limited to a maximum of 30 and only poker will be played. The membership fee is a one-time payment only, but no walk-in players are allowed. Regular members may bring in visitor players only once, but visitors can only play if there is a vacancy. Only poker chips will be used for the games.
Conclusion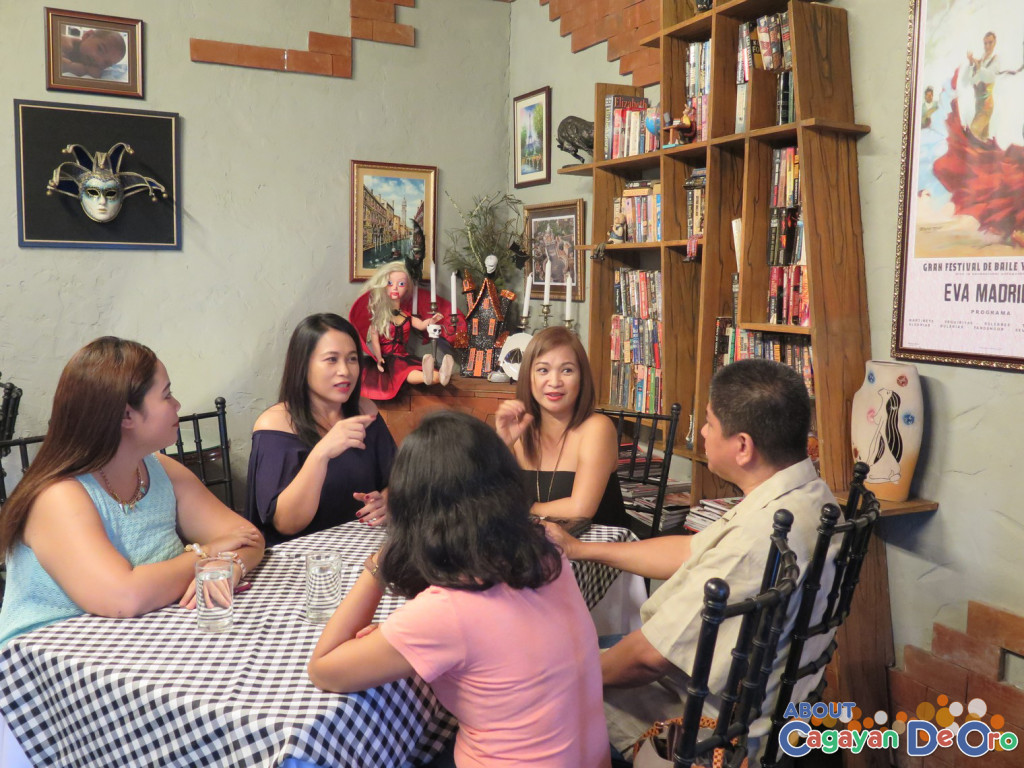 What makes Flamenco Café and Bar unique is not only the quaint concept of the place but also their unique lineup of delicious foods and dishes offered at very affordable prices. Like a jungle paradise or a desert oasis, it may be hidden from plain sight, but once discovered, it's a place that you may want to visit every now and then and savor their really good food. But don't take our word for it; you need to go there and try out the place yourself.