03 Nov

69 Families Were Affected by Flood in Barangay Gusa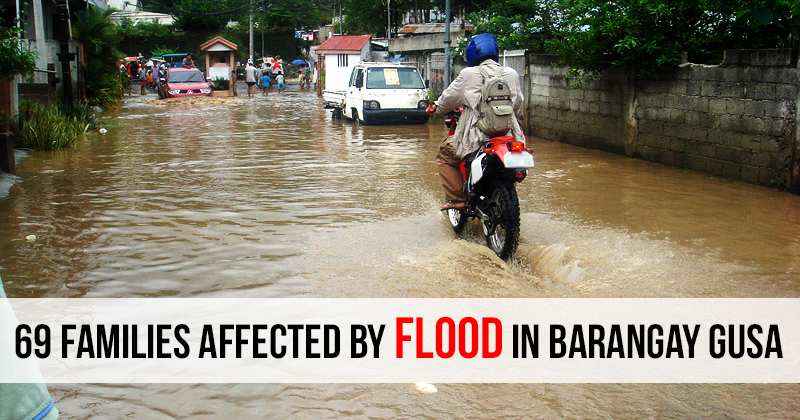 Initial assistance was already distributed to 69 families, equivalent to 365 individuals, who were affected by flash floods at Sitio Dao, Barangay Gusa, Cagayan De Oro City.
Barangay chairman of Gusa, Marlon Tabac said that they already provided rice, canned goods and used clothing to the affected families that are currently staying at the evacuation center.
Tabac added that they would also strive to provide financial assistance to the flash flood victims.
The village was flooded due to the heavy rains in the mountains of Bukidnon.
About 69 households were affected and a house was totally swept by the floodwaters.
Fortunately, there are no reported deaths to the said calamity.
Heightened Security In Churches and Shopping Malls
Since Christmas is just around the corner, the police are intensifying their security in churches and shopping malls in Cagayan de Oro City.
City Police Director S/Supt. Ronnie Francis Cariaga said that they are on high alert to prevent any crimes that would possibly be committed in the city as holidays are fast approaching.
They are more particular to guard the churches and malls as there are more people in the area.
Cariaga also warned the public to be vigilant and alert against robbers, snatchers, criminal gangs such as "akyat-bahay" gang and "budol-budol" gang as they tend to be more active during the holiday season.
News Source: Bombo Radyo