26 Apr

Flower Shops in CDO: Where To Buy Fresh or Dried Flowers For Bouquets and Decors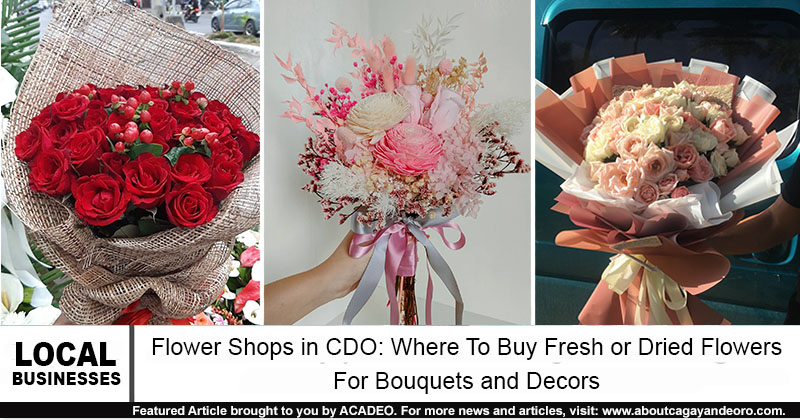 Let me ask you this question higala, how do you express your feelings towards someone who's dear to you?
There are a million ways on how you can show your appreciation and love to the people closest to your hearts. It can be through sending letters or electronic mails, gestures such as shaking hands or kissing the cheeks, or gifts. At the end of the day, it's the thought that counts.
Speaking of gifts, it can be in the form of food or any material things such as stuff toys, watches, and of course, flowers.
It all comes down to places where you can find the freshest (except dried flowers) and beautifully arranged bouquet of flowers. Let's check out these local flower shops in CDO!
RegChad Flowers CDO
Make your celebrations special with bouquet packages from RegChad Flowers CDO.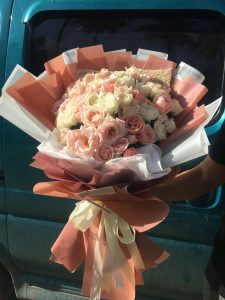 They sell fresh flower bouquets perfect for all occasions. They offer FREE surprise delivery for anniversaries, birthdays, and what have you around Cagayan de Oro.
Message them on their Facebook page for bookings and other queries.
Suzette Velez Flowers CDO
Location: Barangay 1, Capistrano Street (near San Agustin Cathedral), Cagayan de Oro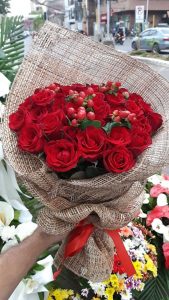 Have you been looking for flowers, whether for bouquets and decorations? Get them from Suzette Velez Flowers CDO.
Visit their shop or contact them via Facebook page for more information.
Flower Creations
If you are looking for flower bouquets, flowers in a box, and flowers in a vase to give to your special someone, check out Flower Creations.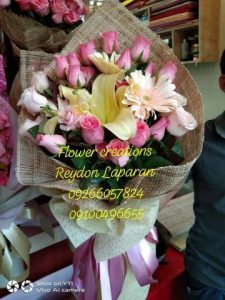 They also accept flower arrangement services for events such as grand openings. Contact them at 09266057824 for bookings and early reservations.
Driedflowerscdo
For unique bridal bouquets and floral centerpieces, driedflowerscdo got you!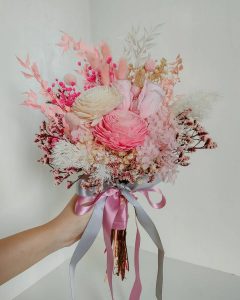 They have local and imported dried flowers for your decor needs. Also, they offer dried flowers arrangement services and curated arrangement with vases and bouquets.
Call them or send them a direct message via Facebook page.
CDO Abby's Fresh flowers
Send love and happiness to your loved ones with the help from CDO Abby's Fresh Flowers.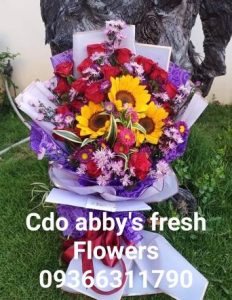 Their fresh flower bouquets are available at any occasion. You can book early or reserve, but they also accept rush orders.
For inquiries, send them a direct message via Facebook page or call them at 09366311790.
BULAKLAK.COM
Happiness could not be bought but it could be delivered. This is what BULAKLAK.COM believes in, an online Filipino Flower Marketplace that offers bouquets, floral arrangements, and gifts for special occasions.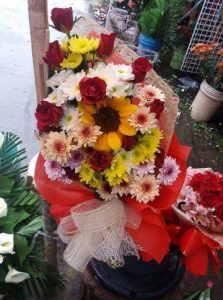 Visit their site or contact them via Facebook page for orders and queries.
Have you tried ordering fresh flowers from these local businesses? Let us know your experience in the comments below!
To learn more about these businesses, go to our CDO Listing. Want to be added? Contact us!