22 Aug

Foreign Governments and Local Corporations Showed Interest in MindaRail

On August 18, Thursday, officials of state planning agency National Economic and Development Authority (NEDA) stated that the governments of China, Japan, and South Korea and four huge local corporations are interested in investing in the proposed 2,000-kilometer Mindanao railway system (MindaRail) that will connect the entire island.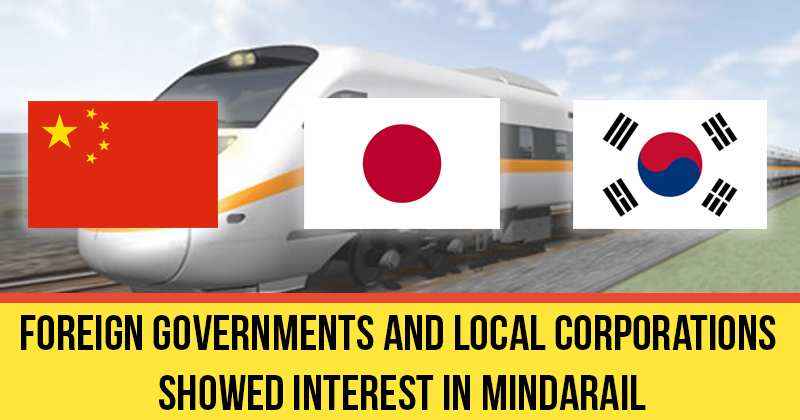 The Japanese government will finance the project through Official Development Assistance (ODA) but China is keen to also finance the MindaRail, Ernesto M. Pernia, Director-General of Economic Planning Secretary informed the reporters.
Four local corporations – Ayala Corp., Megawide Construction Corp., Metro Pacific Investments Corp. and San Miguel Corp are also eager with the project, Pernia added.
The expected completion of the railway system is beyond the year 2022. The construction of the project will commence next year as what Duterte's administration planned.
To determine the best move to structure the project, a feasibility study is conducted according to Rolando G. Tungpalan, Neda Deputy Director-General.
Governments from China, Japan, and South Korea are all set to fund the MindaRail, Tungpalan said.
The Philippine government has not yet decided to which would be most feasible for the financing of Mindanao railway project. The cost of the project has also yet to be finalized. The project might be funded through several ways, including ODA and public-private partnership (PPP) arrangement.
The project is planned to be implemented in two stages with the first phase to connect the cities of Cagayan de Oro and Davao. According to reports, the railway would also pass through Butuan City, Iligan City, General Santos City, Surigao City and Zamboanga City.
Duterte's administration aims to boost economic growth in Mindanao, with this railway system it could resolve to boost infrastructure developments in the region.
Aside from the railway project, the government plans to improve tourism infrastructures and seaports in Mindanao, Penia added.