21 Oct

Frozen Factory & Pizza Republic Pick + Mix – Newly Opened Food Places for Lip-smacking Sweets and Customized Pizza

Two more food places just opened in Cagayan de Oro: Frozen Factory at the 3rd floor of the Ayala Centrio Mall (near Cinema) and The Pizza Republic Pick + Mix at Rosario Arcade Strip, Limketkai Center.
Indulge in Yummy Frozen Delights at Frozen Factory
When this new saccharine gelato experience opened last October 10 at the Ayala Centrio Mall, it was quite obvious it was some sort of a spin-off from the gelato ice cream bar made popular by Missy Bon Bon. However, aside from serving the usual gelato ice cream flavors from cups or cones, it goes up five levels higher by serving up artisan-like and well-crafted gelato delights using different ingredients. In fact the full name on the signage reads, "Missy Bon Bon Frozen Factory."
Of course, every Cagayanon with a sweet tooth is very familiar with the gelato ice cream delights and flavors first introduced by Missy Bon Bon at the Limketkai Center. However, since Missy Bon Bon is more into breads, pastries, and all-day breakfast and light meals, with the gelato ice cream part of the whole setup, eventually, the owners, Mr. Henrik, Ms. Joanna and Ms. Catherine came up with the idea for a separate gelato ice cream place that would serve more creations for gelatos.
Frozen Factory has an ice cream lineup with all sorts of fresh fruits, peanuts, flakes, chocolate syrup, cookies, chocolates, wafers, popcorn, and the like used either as ingredient mixtures or as toppings. You'll find their creations looking like artistically arranged food displays and gourmet pieces of artwork that will make you want to whip out your phone camera and take foodies and selfies galore! Every slice, sauce, drizzle, cream, and piece seems to have been carefully placed and arranged like fashion makeup on a beautiful model.
Of course, once the pictures are done, you won't help but smack deep down on the delights in front of you.
The Best-sellers
Some of the instant favorites on opening day were the Merry Berry Double Sundae and Choco Overload Waffle Cup. 
Another instant hit was their unique Gelato Banana Split, as well as their Rockies and Sunrise Malibu.  
The store even had a couple of contests for opening day. One was for the 25 gift certificates to be given away when you follow Missy Bon Bon on Instagram and post a pre-set photo while saying why you're excited for the store to open. The first 25 to post were declared the winners.
The other was the Scavenger Hunt for three golden tickets, each ticket worth a one-month supply of free gelato.
Gelato ice cream lovers will finally find their sweet tooth love nest at the Missy Bon Bon Frozen Factory where they can sink their teeth and taste buds on the best, the first, and the only gelato ice cream place in Cagayan de Oro.
Pick the Toppings and Design Your Own Pizza at Pizza Republic Pick + Mix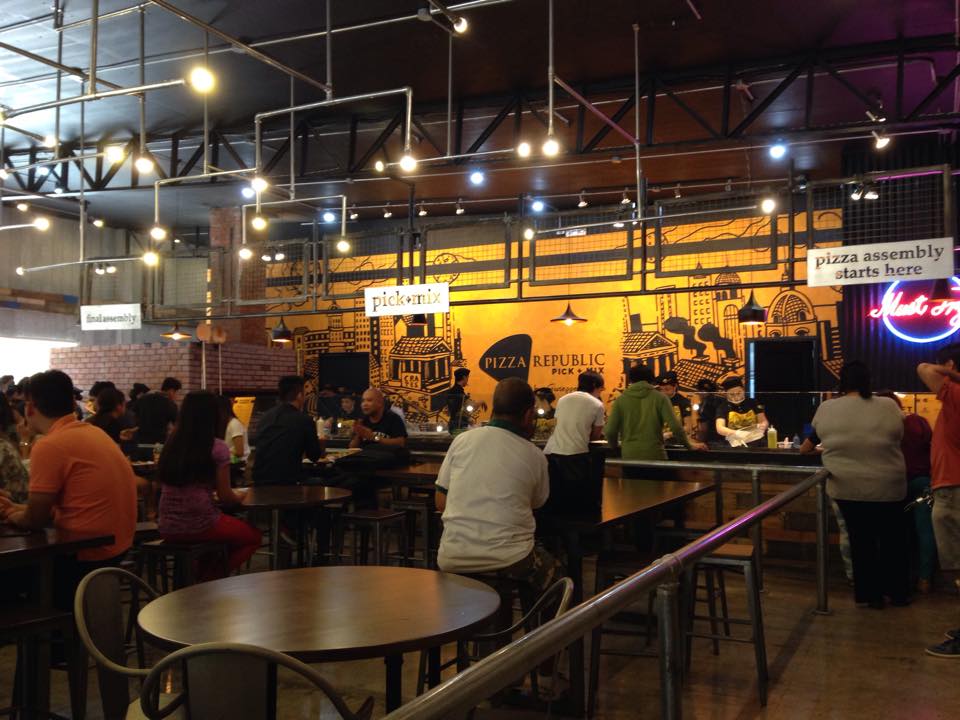 Last October 10 also witnessed the soft opening of Pizza Republic Pick + Mix by Giuseppe Genco. It is a spinoff from the Italian Chef Giuseppe Genco's Manila projects such as Giuseppe Pizzeria and Sicilian Roast and Project Pie. The biggest factor that makes Pizza Republic stand out from other pizza places is the use of wood-fired brick ovens that was conceptualized by Genco's family in Italy.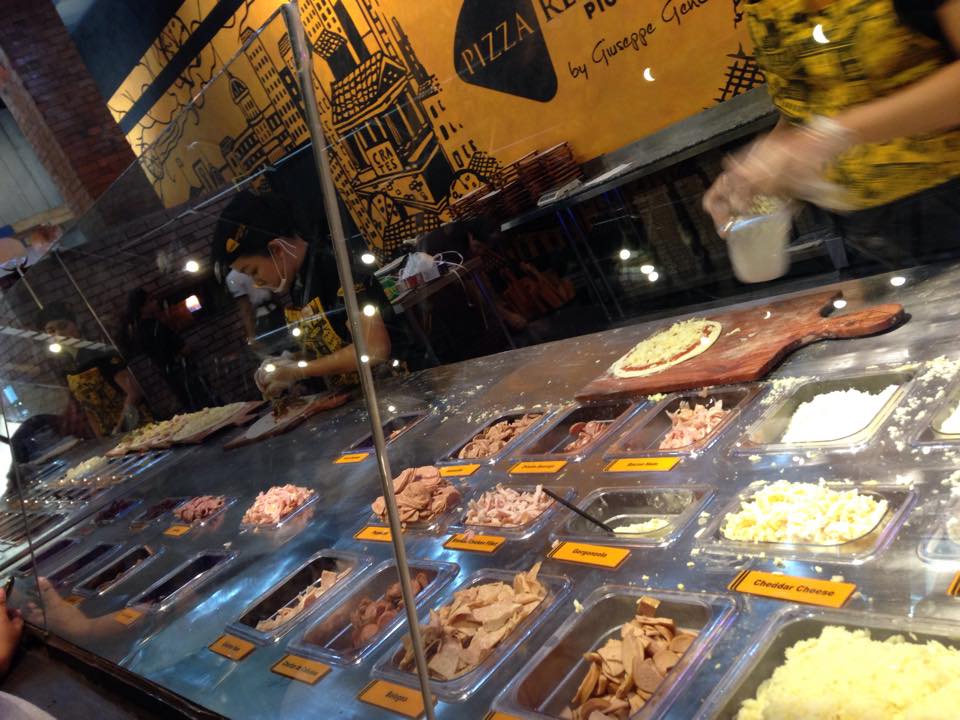 Of course the main concept of the pizzeria is that you get to pick from more than 50 to 60 toppings to dress up your pizza. That's the concept of the pick + mix; you get to choose your own toppings and mixtures to be cooked to make up your pizza. In short, you get to create your own pizza.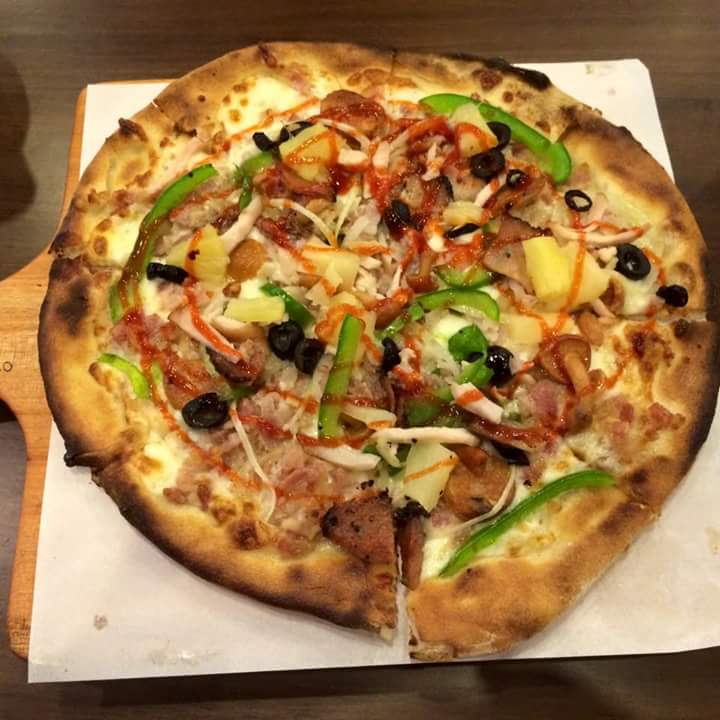 And while you're ordering your pizza, it's like a production line with a little entertainment thrown in which you get to see your pizza made right in front of you from everything that you chose to go on top of it. After this, the pizza is cooked in the famous wood-fired industrial oven.
All ingredients are imported from Italy, beginning from the dough that's rolled and rounded in front of you, to the sauces like the olive oil, tomato and white sauce, to the Italian cheeses like mozzarella, parmesan, white, blue, goat, cream, and gorgonzola, to every single meat, vegetables, herbs, and spices.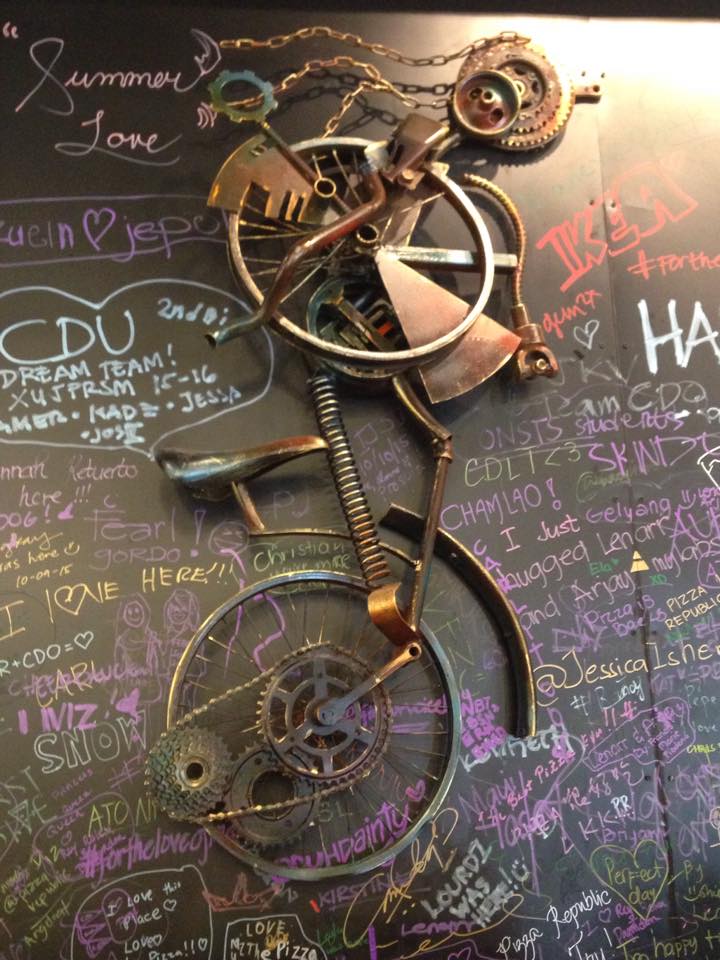 Another reason the pizzas here taste better is the wood-fired industrial ovens. These stoves have almost zero maintenance, improves the flavor of anything you cook in it, and lasts for more than 200 years. They even cost the same as standard conventional ovens, but the conventional ones need to be replaced every 5 to 6 years.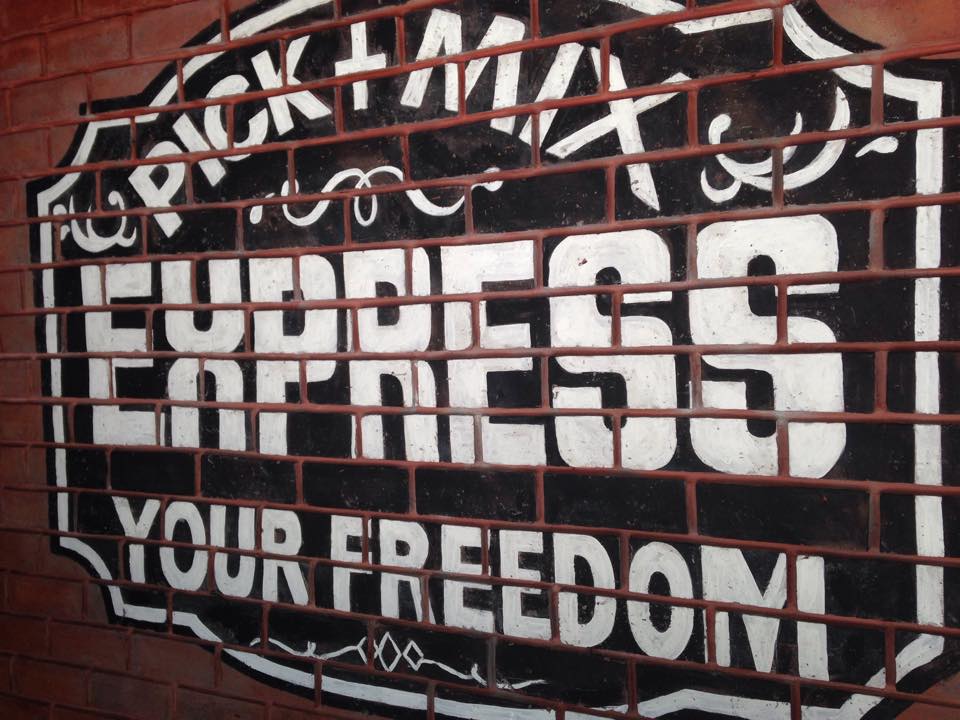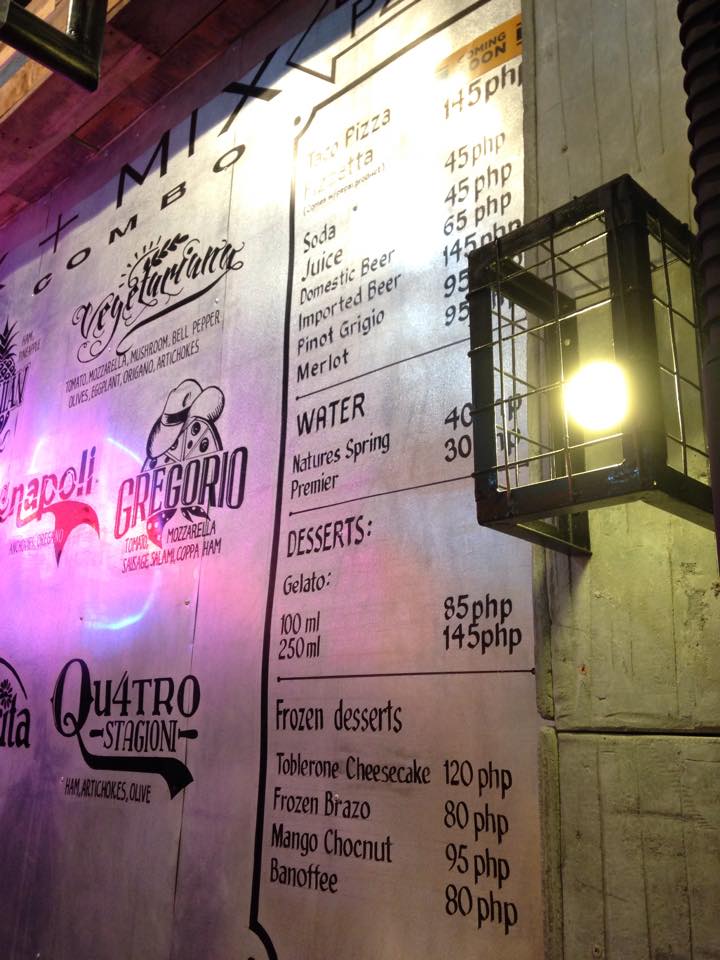 The DIY concept coupled with the wood-fired industrial ovens is probably what sets Pizza Republic Pick + Mix apart from the other traditional pizzerias. Probably because of the ovens, the overall design of the pizzeria will remind you of the modern French industrial restaurants that are now familiar in French cities.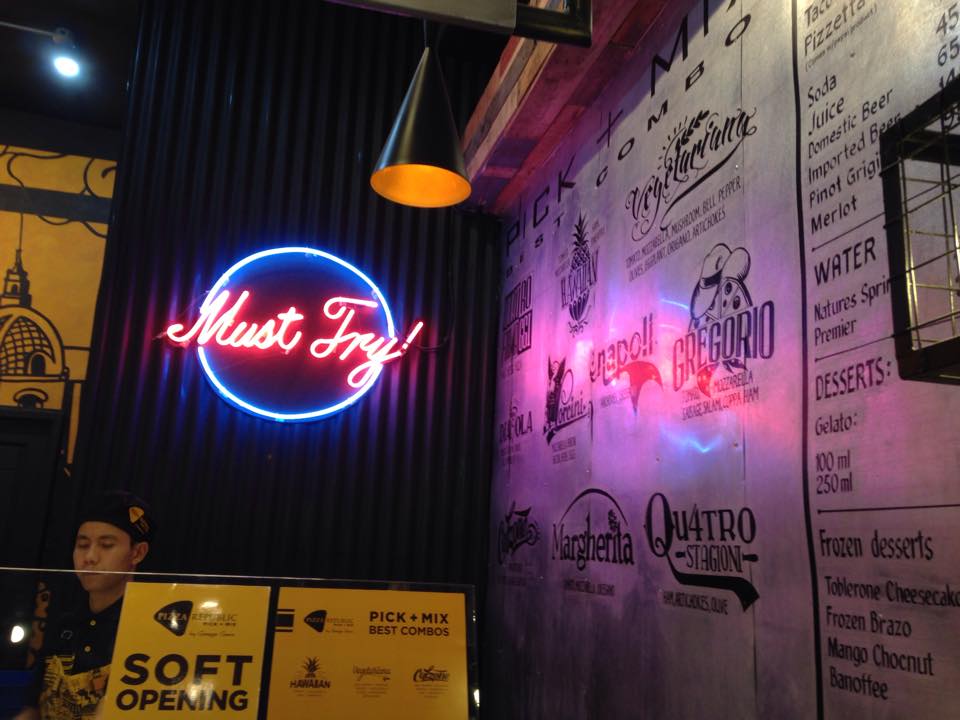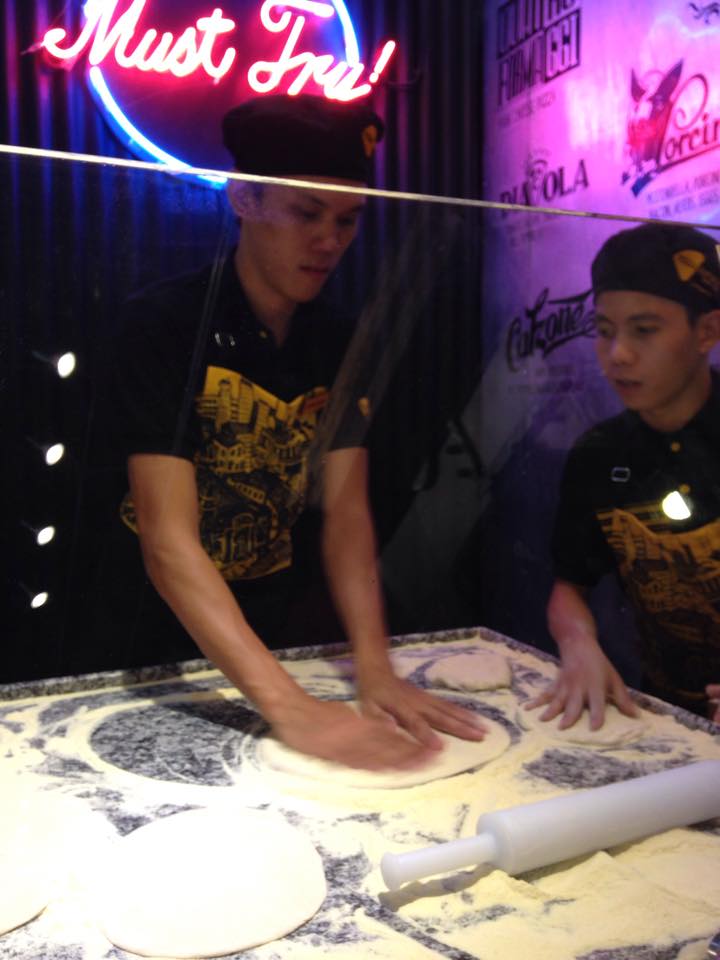 The place isn't that pricey because a 10-incher will only cost you less than P300. The main advice here is not to put too much toppings on your pizza because it might not cook that well and they might only fall off when you eat because the whole thing becomes too heavy. Carefully choose just the right ones and just enough to complement each other.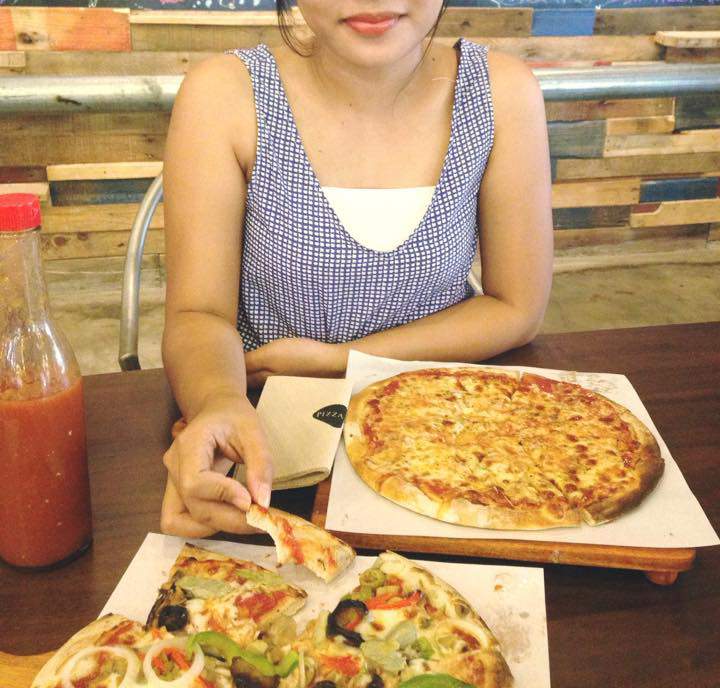 The place also serves their salad versions of Balsamic Vinaigrette and Giuseppe's Caesar Salad. They even have desserts like Tiramisu and Blueberry Mango Cheesecake. Actually for those who don't want to create their own pizza, they can order from Giuseppe's menu.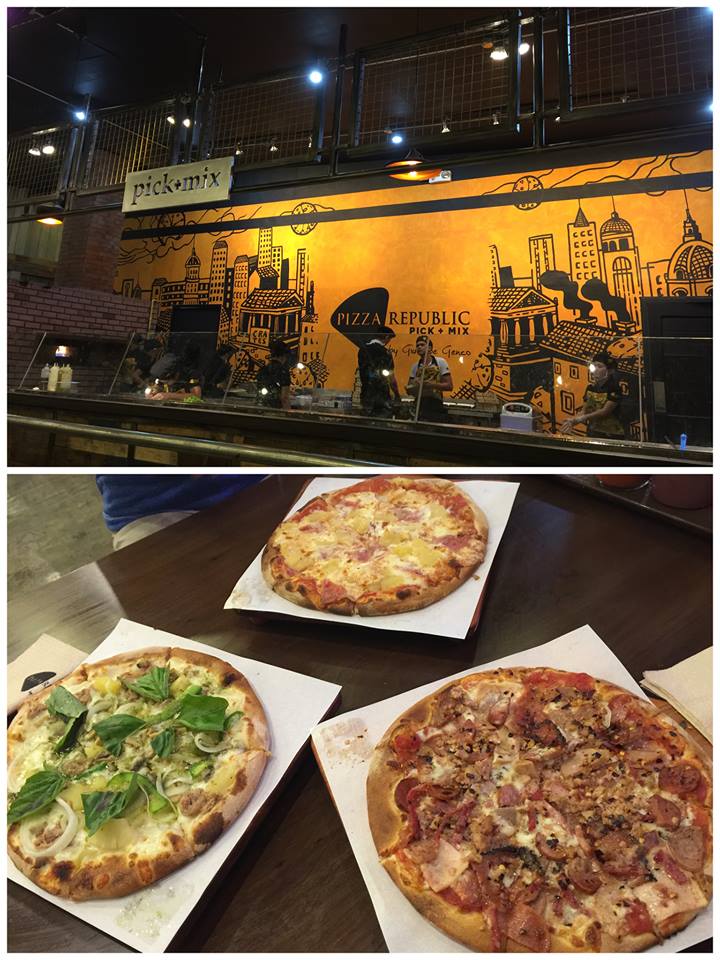 Kagay-anons love their pizzas as infamously as they are known as beer drinkers and menu explorers. In fact if you explore any pizzeria in the city you'll always find them filled with customers. Pizza Republic will never be an exception to this and the uniqueness of Pizza Republic Pick + Mix will most likely keep the place filled up for many years to come.
So there, you have 2 new places to hangout and catch up with friends. Either you go for a gelato indulgence or a pizza party, these 2 establishments are definitely worth a visit!