01 Jul

UPDATE: Full List Of New CDO City Scholars (2022)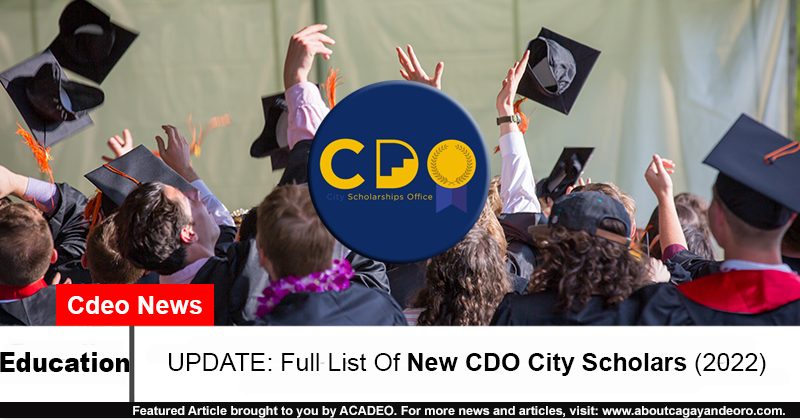 Mga higala! The CDO City Scholarships Office has finally released the new batch of deserving City Scholars of Cagayan de Oro!
LINK: bit.ly/2022CSOResults 
Apil ba ka ani, higala? Here are some important reminders:
Release of the Proof of Scholarship Grant (document to present to your school), Approved School Placement and course is on July 04-08,2022 at City Hall 2F Bridgeway. The grantee/scholar is required to come. Please follow your assigned schedule at the same link: bit.ly/2022CSOResults
Failure to claim Proof Scholarship Grant will forfeit the slot and will be granted to next-in-rank applicants.
For inquiries, just contact the scholarship office's number: 𝟎𝟗𝟐𝟗-𝟖𝟏𝟗-𝟎𝟖𝟏𝟗 (𝐒𝐌𝐀𝐑𝐓) or visit their Facebook page: