15 Oct

Fusion Resto Café: A New Dining Place Serving Delightful Food & Drinks with a Homey Feel and Relaxing Vibe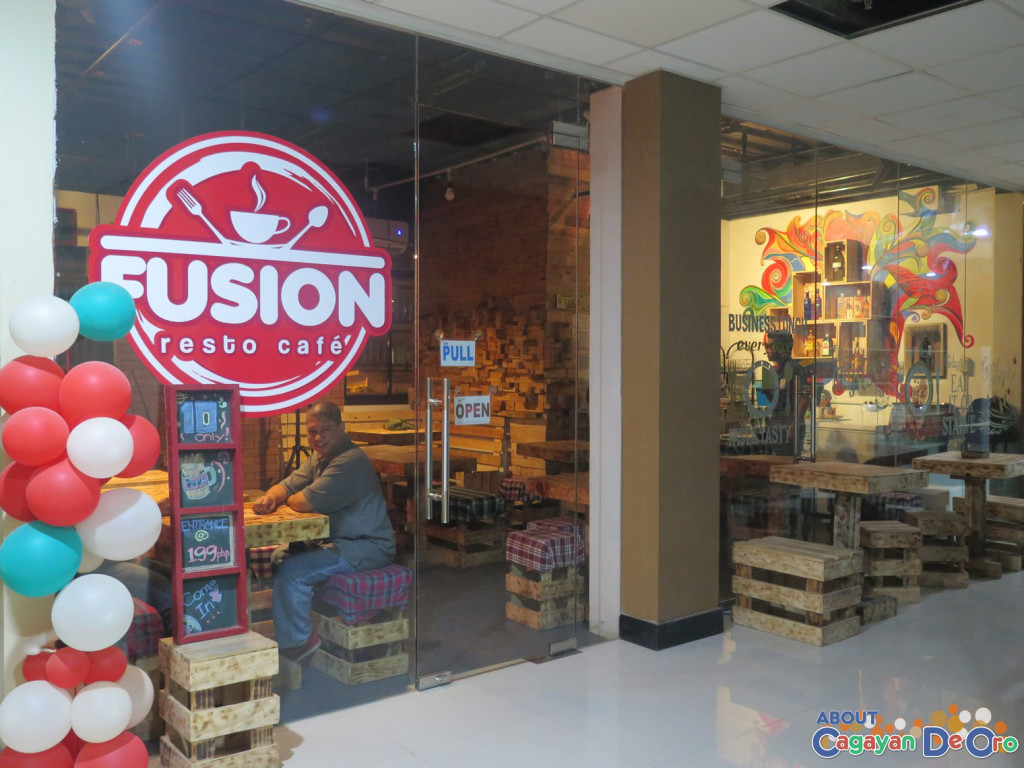 If you're tired of those large places in the city with the large and noisy crowds and you're searching for something more relaxing and comfortable, the right place is just at the second floor of the Consortium Building along Corrales Extension. It's called Fusion Resto Café and its one of those places worth trying out for their really good food and a relaxing drinking atmosphere.
How It All Began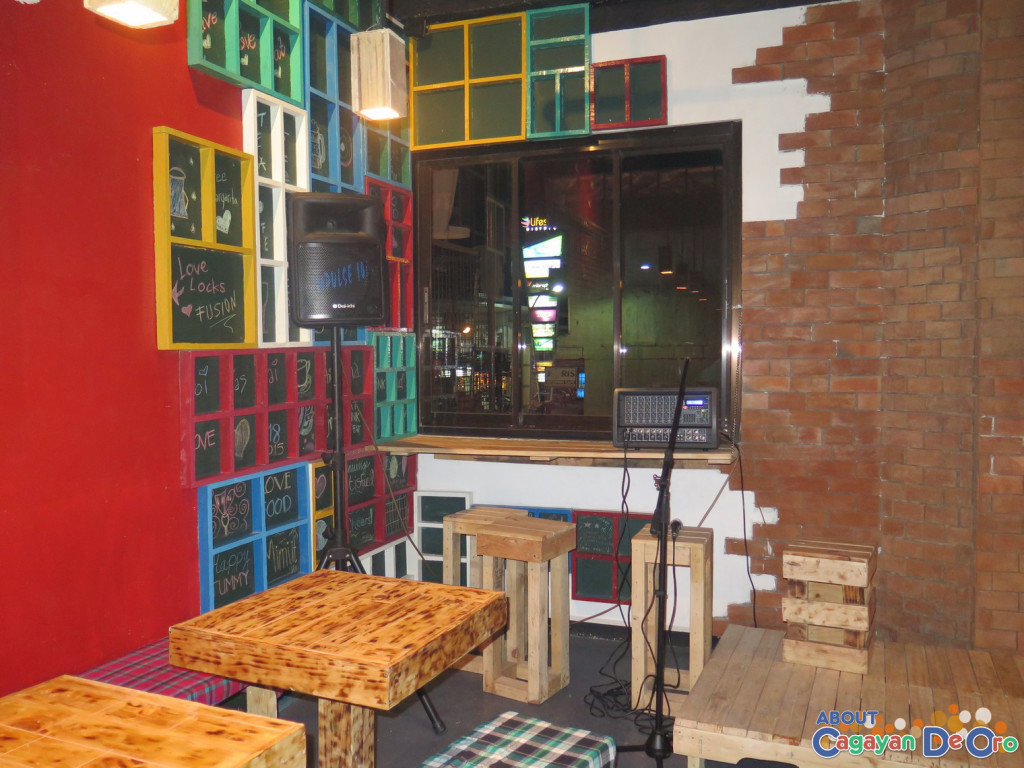 It was a business venture that all the owners had always envisioned; a simple but quaint and comfortable resto bar-like atmosphere that served meals in the daytime and served as a hangout for friends looking for some friendly drinks and banter at the end of the day.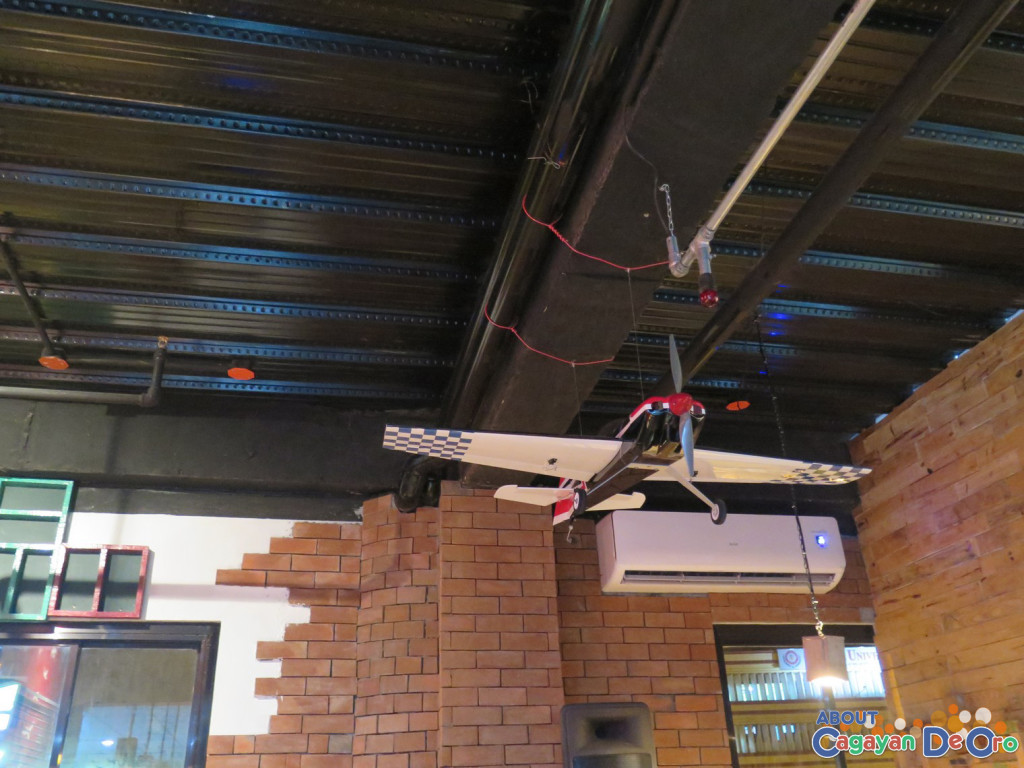 So now, all they had to look for was a strategically convenient place near a large school since one of their niche markets would be students. While searching around the major universities and colleges, they spotted the Consortium Building along Corrales Extension (just before reaching Capitol University) and found the perfect spot on the second floor.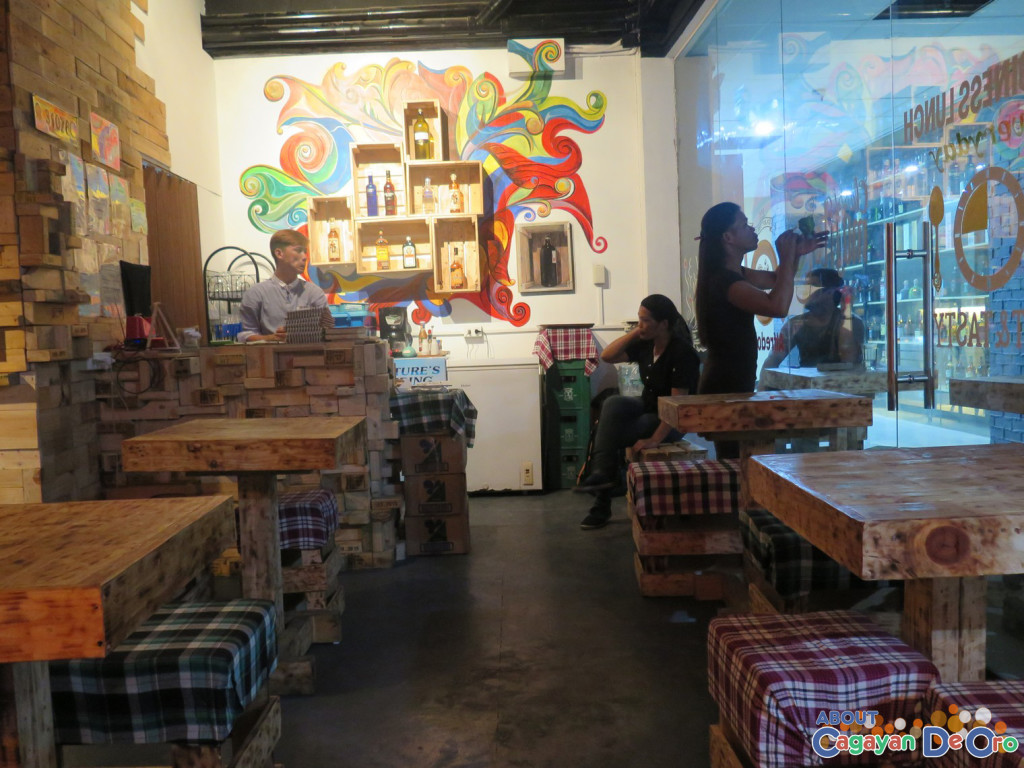 The basic concept for Fusion Resto Café is a mix between a Texan countryside diner pub and a Parisian atmosphere used for most of the design. Most of the furniture, wall decorations, and the mini-stage are all taken and created from recyclable materials such as used pallets and wood chips. The wall and clear glass paintings were created from mural painters who were hired from a university in the city.
They came up with the name "Fusion" because the word means it is a combination of many different things in spite of having a main concept and design. It also describes the "fusion" of the menu lineup as well as the "fusion" of the owners. Fusion Resto Café only recently opened last September 18 of this year.
Foodie Best-sellers
Their Fresh Lumpia and Fish Salad both have a unique design and taste that is worth trying out. They also have delicious pasta options such as; Pasta Alfredo, Mac & Cheese and Bolognese.
The Turbo Chix is also one of the best-sellers.
All their chicken meals have different degrees of spices worth savoring. One of their customers' favorites is Fusion's Buffalo Wings.
They don't really have budget meals since most of their menu items are already affordable and come complete with rice. In fact, they get their share of students and professionals coming in for lunch or dinner, the favorites being the "All Day Breakfast" meals, Boneless Lechon, Lechon Kawali, Calamares and Beef with Ampalaya. Another favorite for groups is the Turbo Chix and the Beef with Mushroom that is good for 2 – 3 persons. You will see pricing starting at P50 up to P160.
For their desserts, the Sizzling Brownie Ala Mode and Time Bomb are highly recommended. We refrain from describing these to the reader since it would be a better experience to personally try them out.
They also have a good lineup of pulutan, drinks, and shakes. Not surprisingly, their local beers are the guzzling favorite of their clientele, followed by their Emperador with Iced Tea. They also serve hard liquor by the bottle like Bacardi Black and Captain Morgan.
That Fusion Experience
Every Friday and Saturday the resto café comes out with live acoustic groups starting at 8:00 p.m.
As you enter the resto café, you might be drawn to the main wall on the left that features a rail fence hanging on the wall with a painting of the Eifel Tower in the background.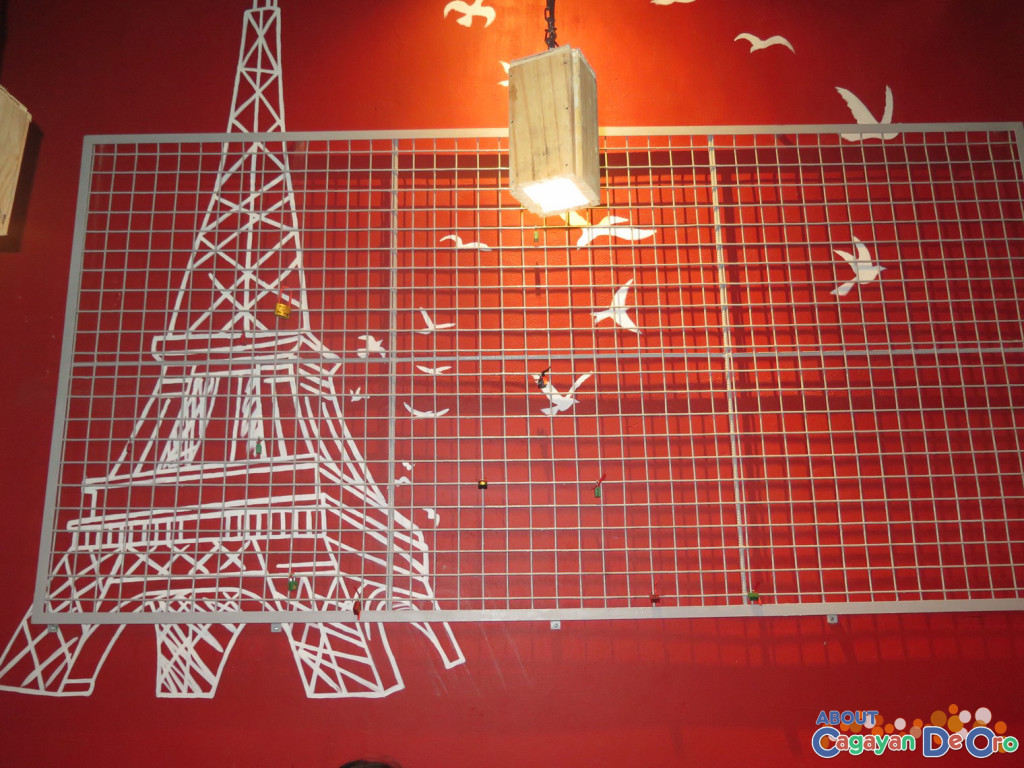 This rail fence is reminiscent of the Pont des Arts Paris pedestrian bridge over the River Seine where since 2008 lovers and couples began attaching "love locks" on the rail fencing, simple pad locks that lovers or couples lock together on the railing and then throwing the key into the river. The owners have adopted the same concept and resto-goers can buy a small padlock at the counter for P50 and put up the "love lock" on the rail fence.
On the wall at the back of the counter, your eyes are drawn to a 3D painting of a wine shelf and bottle that you might think is the actual real thing.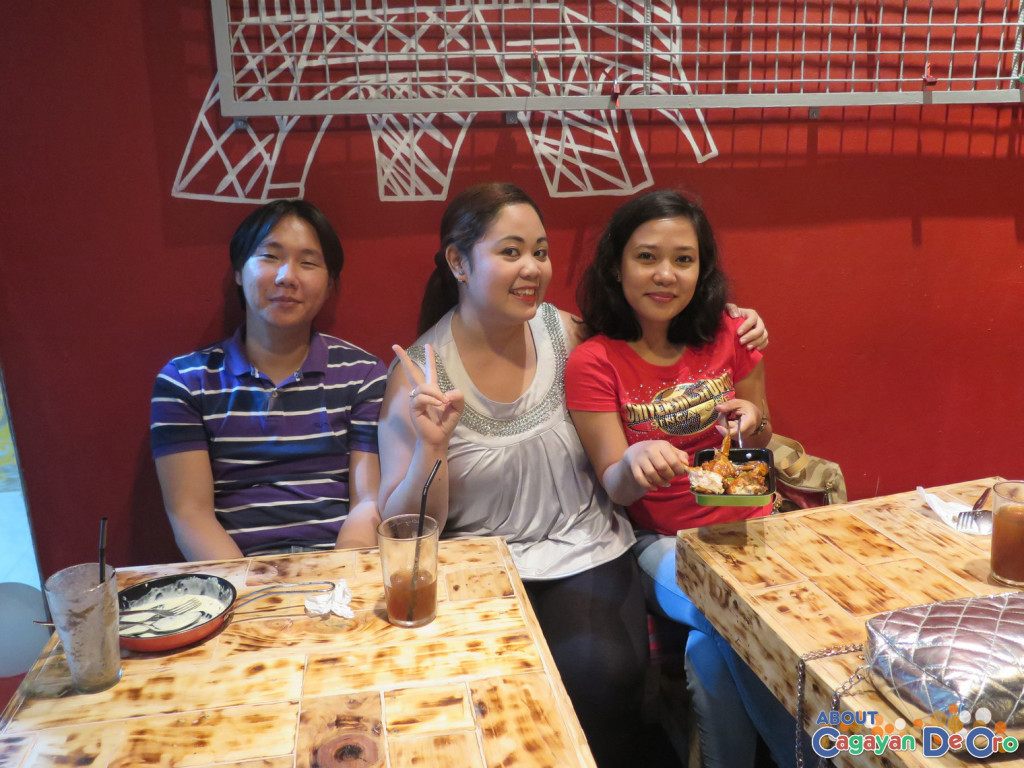 Fusion Resto Café accepts internal and external catering for any occasion since they have the materials and equipment even for large catering affairs. They can customize their catering for all types of occasions. Internal catering can exclusively house up to 30 persons in the resto café.
Promos and Hours of Operation
Since it's the Oktoberfest celebrations, the resto café has a promotion where beer drinkers can buy a bucket of beer and then get the succeeding beer for P25 for the whole month of October only. This promotion is consumable for one person only. Also, the person who made the purchase has to collect the beer from the counter him/herself. Because of their daytime meals they are open daily from 11:00 a.m. until 12 midnight. However, on Saturdays they open at 4:00 p.m.
Meet the Owners
Marie Antoniette "Antoi" Neri hails from Capitol University with a degree in Nursing. She is instrumental in coming up with the resto café's main concept and design. She is the hands-on owner with the carpentry experience who created the tables and other wall decors as well as most of the menu lineup. Not bad for someone who never took up any culinary courses.
Yasmin "Yassi" Ramuros took up BS Education at Xavier University-Ateneo de Cagayan. Ms. Yassi and Ms. Antoinette were batch mates since their high school days at the Lourdes College High School in Macasandig.
Though only Ms. Antoinette and Ms. Yassi were available for the interview proper, the business is a partnership and includes Mynfa Neri-Puao, Ivy Salcedo, and Una Bucao as business partners.
Conclusion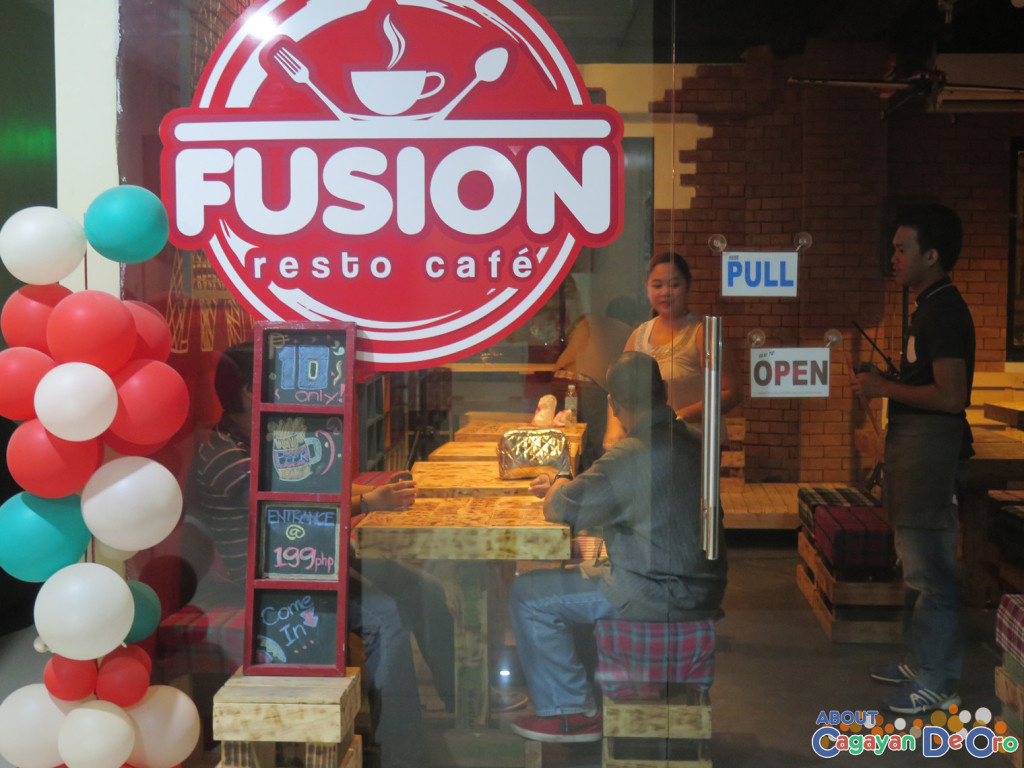 Many will always stress so many times that Kagay-anons truly love dining out or drinking out for fun or just to stress out. Fusion Resto Café happens to be one of those really good places where you can eat and relax or just have a night of fun, banter, and listening to acoustic hits while drinking, all of these at very affordable prices. It's one of those alternative places if you'd rather stay away from the large crowds from the larger places in the city.