02 Sep

Gaisano Now Available on Shopee: Expanding Its Services to Filipinos Nationwide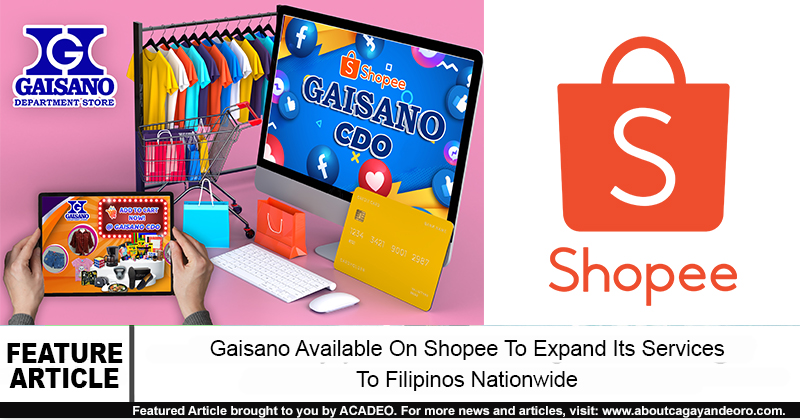 Mga higala! Most of us are frequent customers of Gaisano CDO. Am I right? Admit it! 
That's not just because they're one of the most popular shopping malls in Cagayan de Oro City that has a strategic location along C.M. Recto Avenue, they also have the most budget-friendly prices, and are filled with various essentials like groceries, clothing, homewares, etc.
This is why Gaisano is dubbed as "the store that has it all"! They have anything and any type of establishment that you can think of and more!
Their own Department Store is even complete with different sections for Men's Wear, Ladies' Wear, Children's Wear, Infants Wear, Kitchenware, Appliances, Watch and Jewelry, Textile, and Furniture. 
Currently, Gaisano has 14 branches all over Northern Mindanao, Lanao, and Caraga region. Despite the pandemic, still we give new job opportunities for our fellow Kagay-anons as the construction of Gaisano buildings located in Carmen and Uptown CDO are still ongoing.
And, with the advancement of technology as well as the effects of the pandemic, Gaisano made their products and services available online via Shopee, in order to expand and make everything more convenient for all Kagay-anons and for everyone all over the Philippines.
Have you visited their Shopee store yet? Visit their online store: Gaisano CDO or download the app now and start adding items to your cart higala!