12 Apr

Avail A German Language Course Full Scholarship Program For Nurses Now!

Mga higala! Are you a REGISTERED NURSE? Are you currently residing here in Cagayan de Oro City or in the nearby provinces? Do you want to study the German Language for FREE?

Then this opportunity is for you!

BNAC Language Center-CDO, one of the best language centers here in the City of Golden Friendship, is currently offering German Language Scholarships for nurses with or without experience!

Don't worry higala! You don't need to pay for expensive classes, unlike other language centers!

BNAC Language Center-CDO has FREE assessments that will let qualified applicants learn the German Language for FREE and will give them the chance to be a candidate for their Nurse and Healthcare Programs! They also give FREE Intensive Reviews to help students in passing the final exam.

Swipe through their orientation and class photos below:

Their office is located in Room 304, 3rd Floor, of the Knights of Columbus Building, along Capt. Vicente Roa Street, beside the Graphic All-In Store (main branch). See map: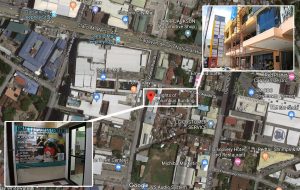 For more details, you can visit their Facebook page: facebook.com/BNACLanguageCenterCDO and website: https://bnacedu.com/.
You can also get in touch with them:
E-mail: luchella@bnac.com.ph
Telephone #: (088) 880-5488
Mobile #: 0917-603-7450
(Ask for Ms. Luchella Pasion)
BTW, they also have a branch in Iligan City.
Address: RM BLDG. Door 7 Second Floor Echiverri Street Brgy. Poblacion Iligan City
BNAC Language Center-CDO is partners with FILHR MANPOWER DEVELOPMENT AND SERVICES SPECIALIST INC.- a POEA Licensed Agency.