25 Dec

Famous Gift Shops and Craft Stores in Cagayan de Oro – Alternative Places to Buy Gifts for Loved Ones this Christmas

It's the holiday season again and it's only a matter of time before we're all scrambling where to buy gifts for our loved ones, not to mention those mandatory "exchange gifts" for the company party or school party. People searching for gifts tend to automatically mosey on down to the malls.

This year why not be a little different and look for gift ideas at the smaller gift shops or craft stores in the city. Cagayan de Oro isn't lacking when it comes to its share of these "boutique" styled stores, a few of them having been in existence since the 1980's. You'll be surprised at the items you might spot and this adds to the element of fun while shopping.

Sia Bon Suan Giftmate

Anyone growing up in the 1980's and 90's will remember this quaint but cute store on Capistrano corner Gomez Streets that got pretty crowded before Valentines, before graduations, during the CDO fiesta, and before Christmas. It's because this store sold almost every gift idea you can think of for any occasion. Not many people know its full name but simply the name, Giftmate. This store will have you peaking at the shelves at ankle level or straining your neck at the products hanging from the ceiling. And this store isn't lost to the millennial generations as you see many students still flocking to it for gift ideas. The store is even included in a city-wide elite discount card and listed as a "pasalubong" and gift shop in several city directory listings, a testament to the store's longevity and never ending lineup of gifts and gift ideas.

GAITS Invitations and Giveaways

The name may be a giveaway for the store specializing as a wedding supplier, but if you get the chance to explore their store at the second floor of the Rika Drugstore on Tirso Neri Street in Divisoria (just below that big LED screen), you'll be surprised at the many gift items and ideas they have for any occasion.

They do specialize in personalized items like mugs, picture frames, key chains, notepads, bag tags, mouse pads, embroidery; virtually anything you can think of that can be personalized. It's something different you can give for this holiday season. And they've been around for the past 11 years so don't let their location fool you.

2N Handicrafts

If you frequent trade expos at the malls like the recent Kahimunan DTI expo, chances are you were probably attracted out of curiousity at their wide array of products made from hand woven abaca fibers.

Their main store is at Tomas Saco and 14th Streets in Macasandig. Their abaca products features a variety of ladies handbags, backpacks, pasalubong items, key holders, convention kit pouches, men's bags, and other products.

It's something different as a gift idea for the holidays and you'll be supporting a truly local handicraft shop with original concepts that has been around for some time in Cagayan de Oro.

Gazebo Home Store

You probably always passed this store along A. Velez Street and at the corner of Gaerlan Street thinking it a coffee shop. Well, it's actually a gift shop and home décor shop where you can find unique items for the holiday season.

If you happen to have recently visited Forest Park in Dahilayan, the cute Christmas Village displayed in the lobby was created by Gazebo Home Store. You'll find all sorts of pedestals, vintage clocks, birdcage decors, wedding bowls, creamware cake stands, teacups, botanical plate chargers, country Christmas ornaments, and other fancy stuff you won't find at the malls.

They even have rare Lemax figurines that are hard to find, layaway plans for ladies bags, and large items like dining table sets and fireplace accent screens.

Ferrerose Factory Collectibles Store

Now here's something different if you're into wreaths or trees as decors or Christmas ornaments. Ferrerose is located at the Diacel Building along Corrales Avenue (beside DTI) and they have create the most beautiful Ferrero Wreaths and Ferrero Trees as decors, ornaments, centerpieces, or simply as gift items for loved ones.

They can even create bouquets and ornaments for weddings, birthdays, and other occasions.

RosesnGifts

Pronounced roses n' gifts, this unique florist, cultural gift store, and collectibles store is located at Block 4, Lot 15, Silver Creek Subdivision.

They create fresh flower bouquets, personalized gift items, giveaways for any occasion, and inspirational t-shirts for all occasions.

They even have door-to-door delivery within the city limits. Many of their items featured are the personalized bracelets, bracelets or pendants with religious charms, personalized pendants, wedding giveaways, and baby shower gift items.

They even have an array of ladies bags and blouses, and many other gift ideas especially for women.

Paper Rock Scissors

This is a personalized creativity crafts store that deals in customized office rubber stamps, gift or souvenir boxes, invitations, scrapbooking, and other craft products.

They're at Block 9, Lot 4 on Indahag Road in Aluba Village (going to High Ridge), Upper Macasandig. Their products can be customized or personalized according to the person you want to give a gift to or for your company's office theme, wedding theme, birthday theme, or virtually any occasion.

Their customized office rubber stamps are actually quite a hit to spice up those boring office stationeries and memos.

Wadhu's Quality Store

In a list such as this you need to include this novelty store that has been in the city since 1936. Many Cagayanons can say that at some point in their life they must have bought a gift item from this store. They also may have bought other items from this store like watches, clocks, toys, sports items, and the like. What's more, many rare and hard to find items you won't find at the malls will most likely turn up at their store. Every Cagayanon also knows this landmark at the corner of J.R. Borja and Pabayo Streets. And in all honesty, they rarely sell products made in China as most of their produce is imported from the U.S. or India.

Lifestyle House of Decors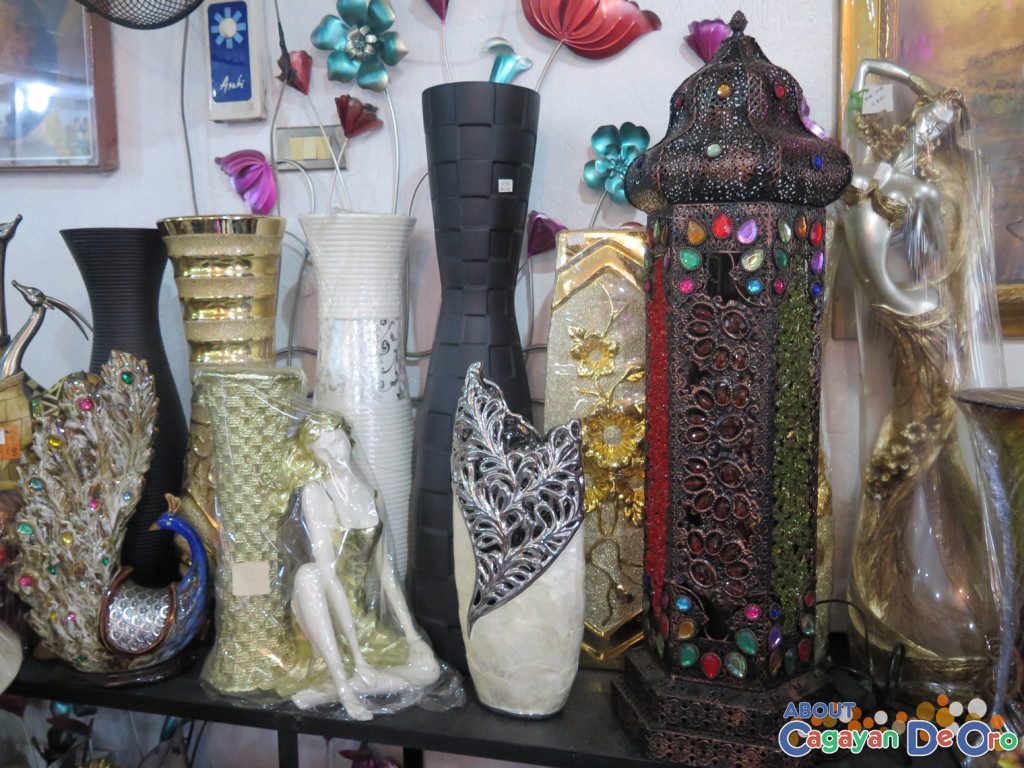 This fairly new store is located at the Tan Building, Pabayo corner Gomez Streets. Some will remember that corner as the former booking and ticketing office for 2GO Travel and Delivery and Cebu Ferries. As a décor shop, its decors are seasonably sold, as in the case of Halloween decors or Christmas decors. However, all year round, the shop's bestsellers are mostly the small or medium table-top and desk decors.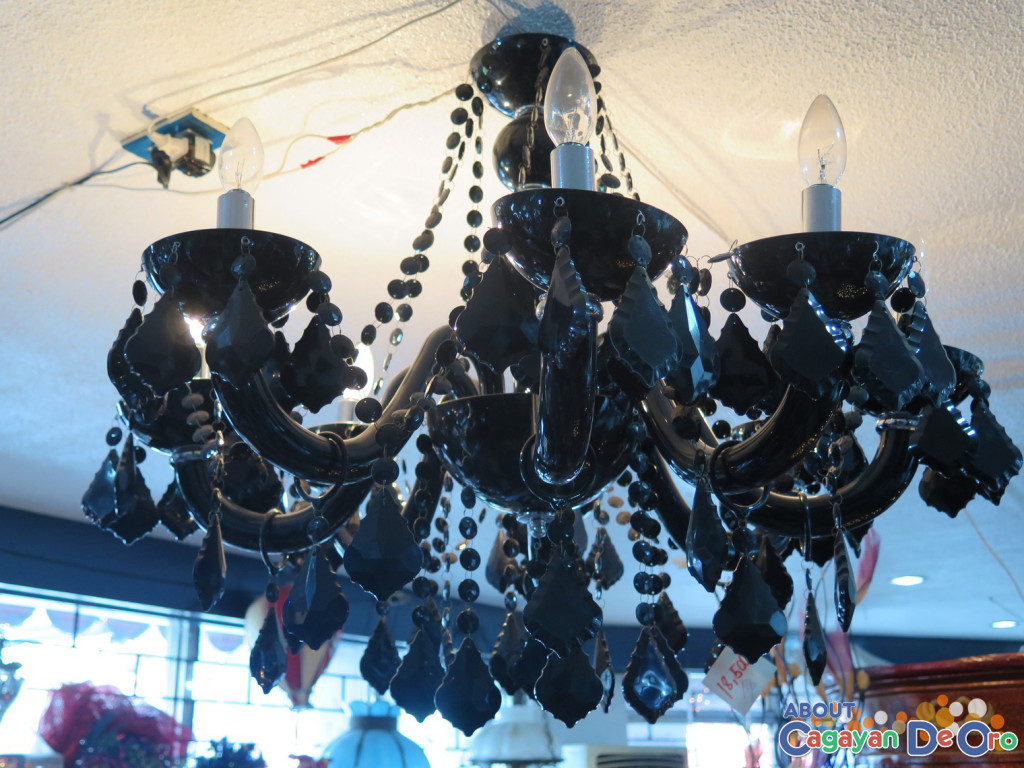 Lamps and chandeliers are also a customer hit in the shop, as well as wall decorations. In fact, all of their items, big or small, make for really good gift ideas for anyone for any occasion.