06 Jul

Globe and Smart Announces 1 Year Validity of Prepaid Loads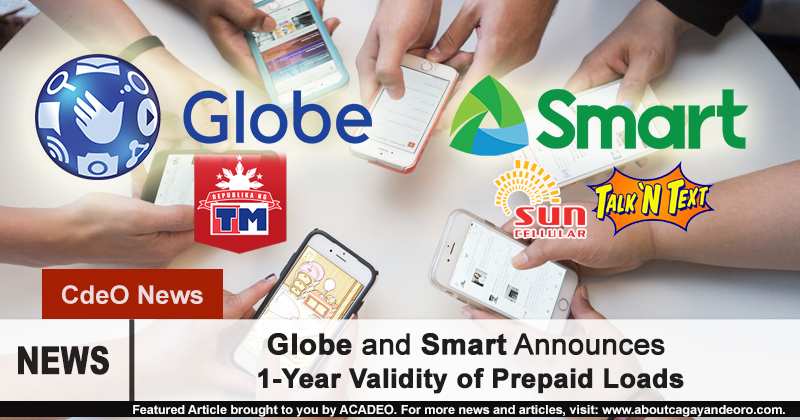 Mga higala! Globe Telecom and Smart Communications have announced the new 1 year validity period of their prepaid loads which started yesterday, June 5, 2018. This will include cellular service brands, like TM or Touch Mobile (Globe) and Sun/Talk n' Text (Smart).
According to reports, this move is in compliance with Memorandum Circular (MC) No. 05-12-2017 issued jointly by the National Telecommunications Commission (NTC), Department of Information and Communications Technology, and Department of Trade and Industry.
Below are the statements released by the said networks.
Globe: "effective July 5, 2018, all Globe prepaid load, including those with denominations below 300 pesos, will carry a one year expiration period. It was on January 6 when Globe and other carriers started implementing the one year expiration period for prepaid load worth 300 pesos and above."
Smart: "This development completes our compliance with the Memorandum Circular (MC) No. 05-12-2017 issued jointly by the National Telecommunications Commission (NTC), Department of Information and Communications Technology (DICT), Department of Trade and Industry (DTI). Previously, since January 6, 2018, the industry has implemented a 1 year validity period for prepaid loads P300 and above. Now, prepaid loads below P300 will also have a validity period of one year."