10 Aug

Globe Demands P622 Million Payment From DITO For Violating Interconnection Deal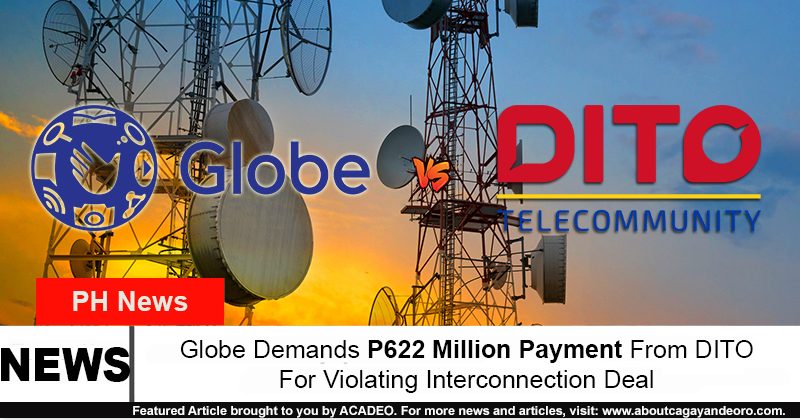 Mga higala! Following DITO's complaint against Globe Telecom and Smart Communications, Globe has now disclosed that they have recently requested the National Telecommunications Commission (NTC) to require DITO to pay P622 million for allegedly violating their interconnection deal!
According to Globe, DITO allowed fraudulent calls placed via their network to pass through to Globe users every day (over 1 year now), thereby bypassing proper voice traffic channels.
The said calls (around 1,000 daily) were identified to be international in origin but were masked as local calls, which is a violation of their interconnection rules.
"An average of 1,000 fraudulent calls — identified as international in origin but masked as local calls — are allowed to pass through DITO's network to Globe users every day, in violation of interconnect rules."
"The penalty covering one year, from July 2021 to July 2022, has ballooned with DITO's adamant refusal to compensate Globe, defying provisions of its interconnect agreement on bypass traffic."
Globe then stressed that these calls still continue to pass through DITO's network today which is why they are also urging the NTC to authorize a temporary disconnection of interconnection.
For more details:
www.bworldonline.com/corporate/2022/08/10/467225/globe-wants-dito-to-pay-p622m-for-deal-violation
Previous report: