22 Jan

Going Digital: Guy Uses Gaisano LED Billboard For Proposal

L-O-V-E. For the Greeks, it's "the madness of the gods." While Shakespeare said, "Love is blind and lovers cannot see." And Aristotle expressed, "Love is composed of a single soul inhabiting two bodies."

Love can be all those things. But for some people, even me, love is something that cannot be explained. It's just something that you feel when its really there. It can be that feeling you get when seeing someone, an effort that you'll do for a special person, or a mixed expression of words and actions.

With the worldwide celebration of LOVE this February 14, many of us are doing their best to find the most special way they can show affection for the one they truly love. And one man succeeded, Jing Cadiz.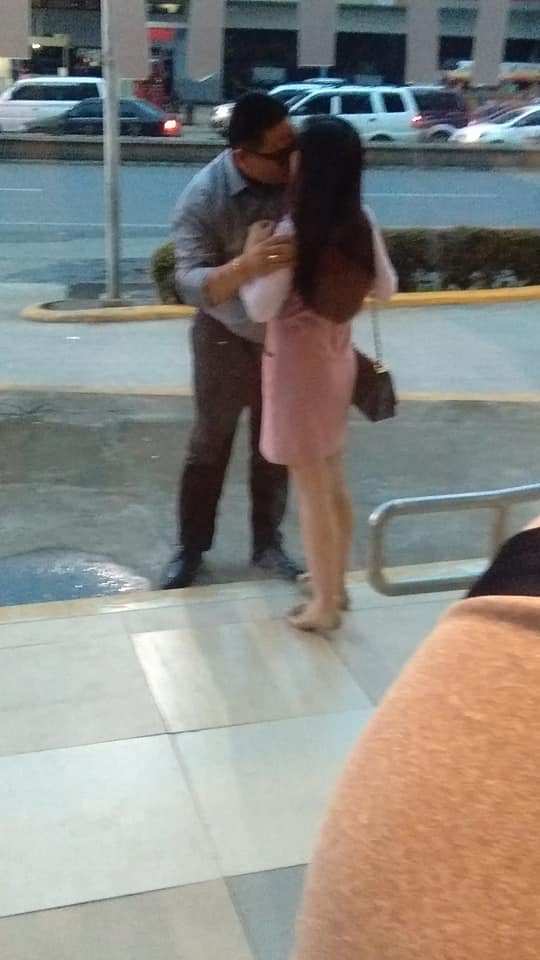 Jing Cadiz proposed yesterday in front of the Mcdonald's in Ayala Centrio Mall.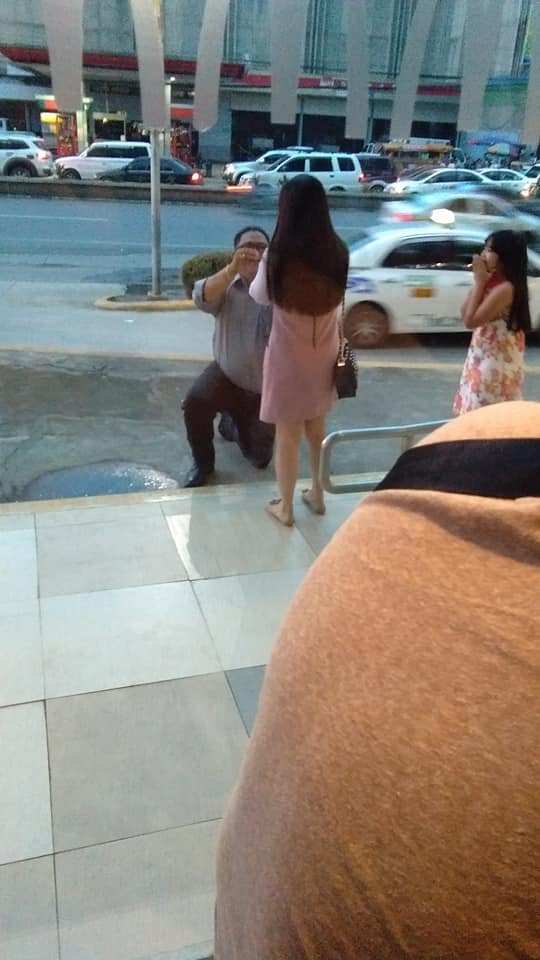 It seemed a normal proposal at first, but people's jaw dropped when the LED billboard of  Gaisano Mall displayed an image made by Cadiz saying "Hanzel Uy Villones. Will you Marry Me?"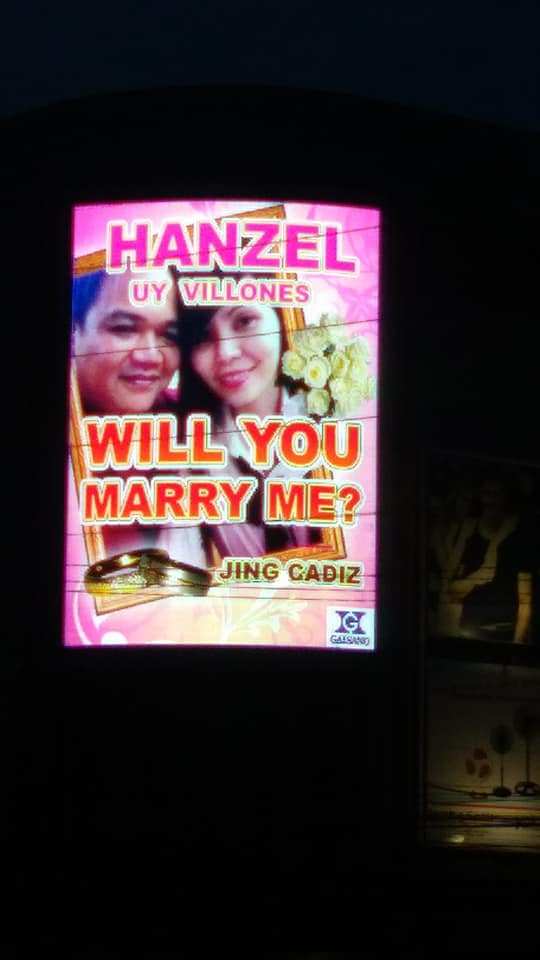 If you haven't heard of this, you might want to check the post made by a netizen named Laine Zero'four.
BTW, this digital display of affection just proves that with the world's progress, we have endless ways to show our love for someone. It just takes the right person for us to discover the lengths we'll go to do it.
Advanced Valentines Day and Good Luck during the month of love mga higala.
May the odds be ever in your favor! 
Source: