10 Aug

Gorge in Bicol's Savory and Appetizing cuisine right here in CdeO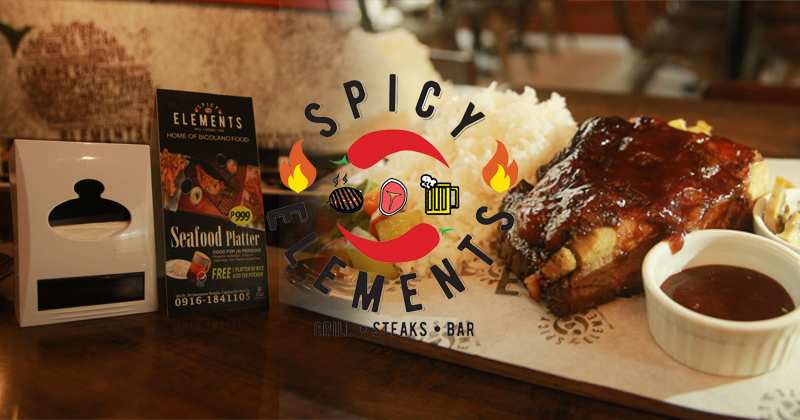 Why travel to Bicol when you can gorge in the rich culinary culture of Bicol here in the city of Golden Friendship. Yes! You've heard it right! Kagay-anons can finally experience that warm feeling in your tummy after consuming a spicy and creamy dishes only at Spicy Elements.
Spicy Elements is a filipino-modern fusion highlighted with Bicolano cuisine.  Bicolanos are famous for their food that is cooked in "gata" or coconut milk and are always associated with "sili" or chili pepper. This is because the province is blessed with a lot of coconut trees and chili pepper plantation. And we cannot deny the fact that most of us Filipinos love that burning sensation we experience while eating spicy foods.
Spicy Elements is owned by Mr. Raymond B. Bihis with his co-partners. With Raymond's experience on managing other restaurants, he thought on putting up his own resto. As his mother is a Bicolano and some of his partners are from Bicol, Raymond thought of creating a fusion of Filipino-modern cuisine and Bicolano cuisine.
Finally, Spicy Elements opened its first branch on December 2016 in IloIlo. Months later, it opened another branch in Taytay. Then finally, set its foot in Cagayan de Oro City as its 3rd branch. And they are excited to announce that they are opening another branch in South Mall Manila!
What's striking in this grill is it has a wide range of dishes to serve every hungry Kagay-anons. Plus! Their food meals are very affordable. You can enjoy the likes of their signature dishes such as their mouth watering Baby Back Ribs, fresh Kinilaw, Filipino native dish Laing (fish or pork stew in taro leaves), and of course the hottest and most popular Bicolano dish Bicol Express. You can also try their scrumptious Crispy Pata, Black Pasta, Chicken Cordon Bleu, Paella and so much more! Spicy Elements also offers platter for barkada and family visitors.  
Spicy Elements also offers you a gastronomic trip to their mixes of drinks just like their famous Elements Strong Bull and Frozen Beergarita.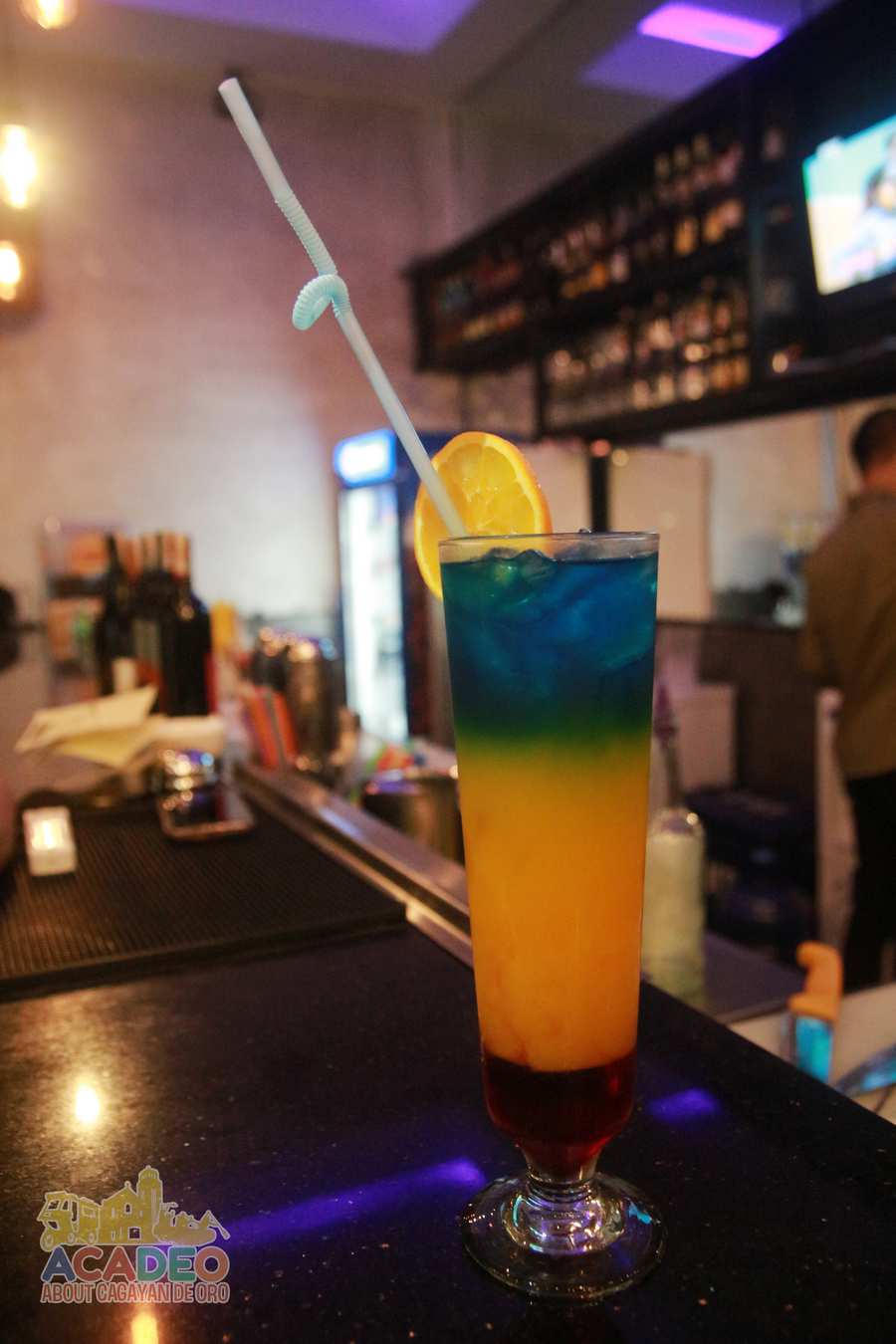 Elements Strong Bull is a mixture of vodka, blue curacao, grenadine syrup, mango juice and orange juice that would give you a whole lot of crazy taste of sweetness, sourness, and bitterness. A tip from their bartender is to sip from the top of the drink to the bottom to balance everything.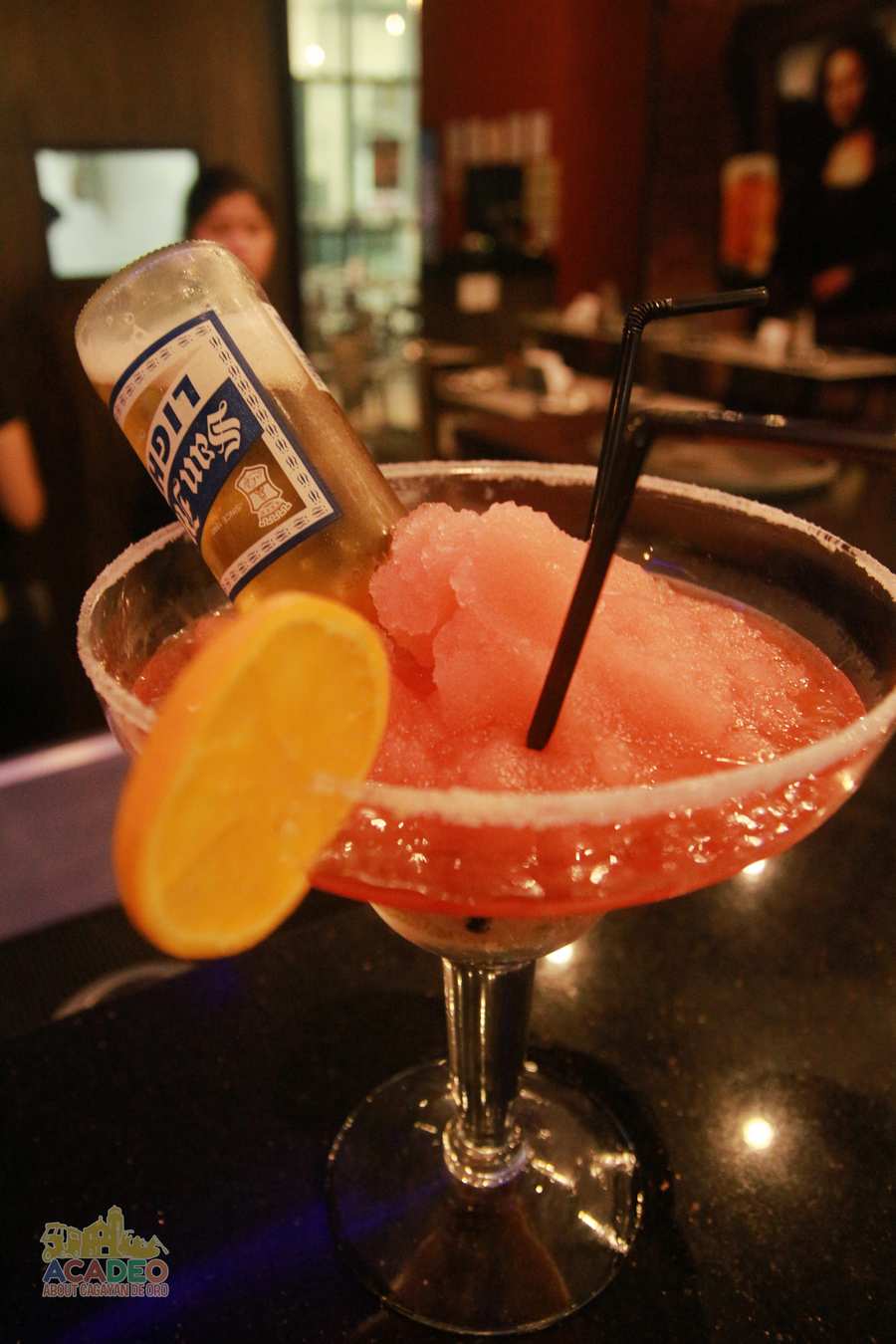 Meanwhile, Frozen Beergarita is a drink to share with your BFFs. It is a mixture of San Mig light and tequila, triple sec, lime juice, sugar syrup and san mig on top with salt at the tip of their large size wine glass.   
What is extra nice with Spicy Elements is they have programs on starting on a Wednesday till the weekend to keep their diners entertained and upbeat. Spicy Elements has various lists of entertainment activities just for you, their program always starts at 8pm until 10pm.
Schedule:
Wednesday – Reggae by Herbal Remedy
Thursday – party all night with DJ Rainman
Friday – chill and get comfortable while listening to Acoustic bands
Saturday – a time to shine for the bartending enthusiasts (Bartender Show)
Sunday – sing your heart out on their Open Mic Sunday
With all the delicious food and gastronomic drink, Spicy Elements also has the nicest and sweetest staff ever. From the outside of their restaurant until you get done with your meal they will never get tired on giving you the quality service that everyone deserves.
Feeling hungry? You can visit their restaurant at 5th Level of SM CDO Downtown Premier. Open from 10am – 9pm. You can also follow their FB Page Spicy Elements Cagayan de Oro or you can also call them at 0926 967 6267.