02 Feb

Gotta Love Oppa Rolls: Asian-Inspired Sushi Rolls for Craving Kagay-anons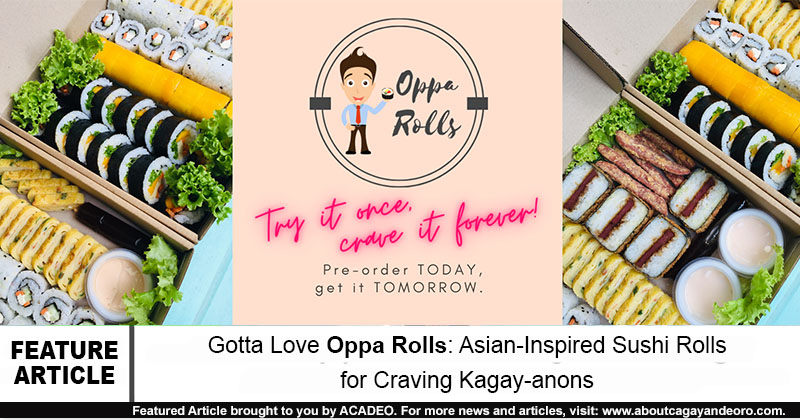 Mga higala! Kagay-anons are no longer new with unique cuisines from neighboring Asian countries (like South Korea and Japan) ever since it was introduced some years ago in the City of Cagayan de Oro!
Lately, a lot of businesses have even started to cater to such cravings and it has been an amazing time for foodies!
So, how about some Asian rolls for today?
Wanna order? Located at Bellevue Subdivision in Upper Carmen here in Cagayan de Oro City– OPPA ROLLS is a homemade food retailing business focusing on what is called "Asian Fusion".
For those who aren't familiar with such a term, it is characterized by various ways of using Asian-style dishes and ingredients.
Here are some of the items from their menu: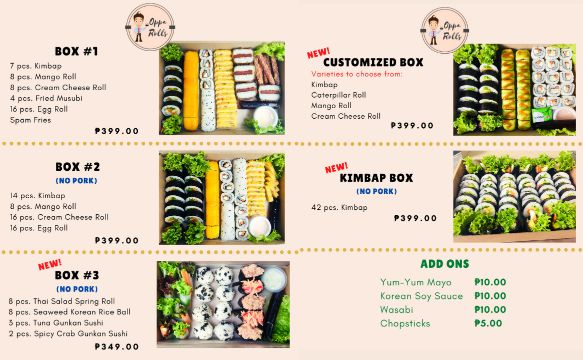 7 pcs Kimbap

8 pcs Mango Roll

8 pcs Cream Cheese Roll

4 pcs Fried Musubi

16 pcs Egg Roll

Spam Fries
14 pcs Kimbap

8 pcs Mango Roll

16 pcs Cream Cheese Roll

16 pcs Egg Roll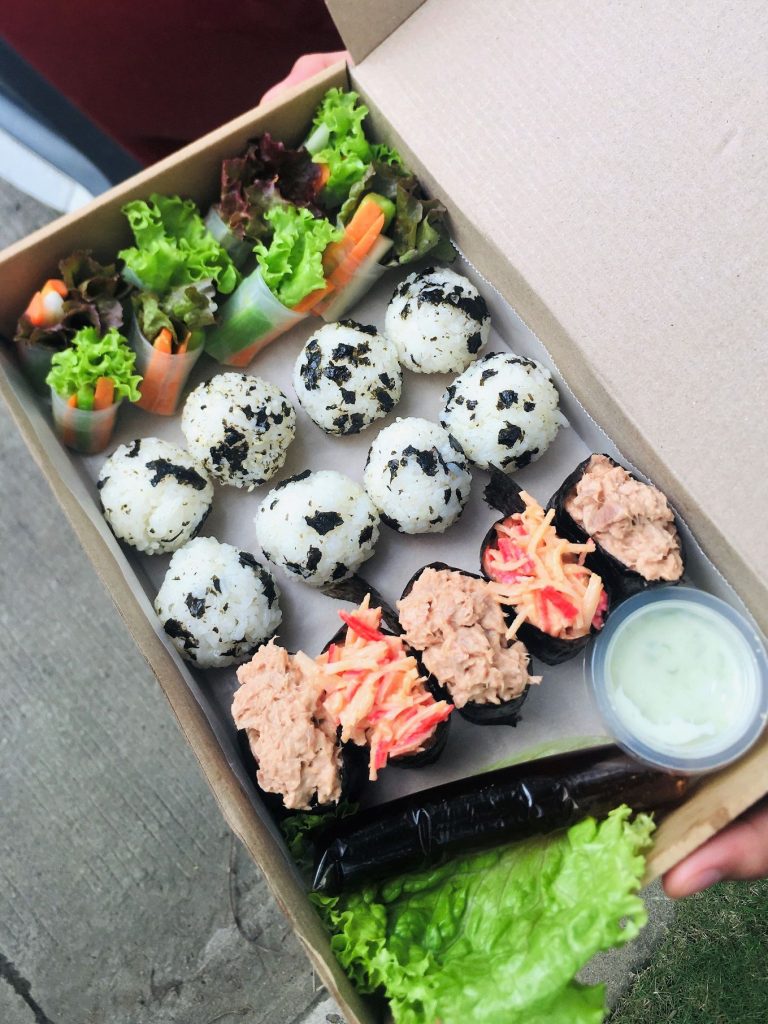 NEW!! Oppa Box #3 (no pork) – P349
Thai Salad Spring Roll

Seaweed Korean Rice Ball

Tuna Gunkan Sushi

Spicy Crab Gunkan Sushi
Varieties to choose from:
Kimbap

Caterpillar Roll

Mango Roll

Cream Cheese Roll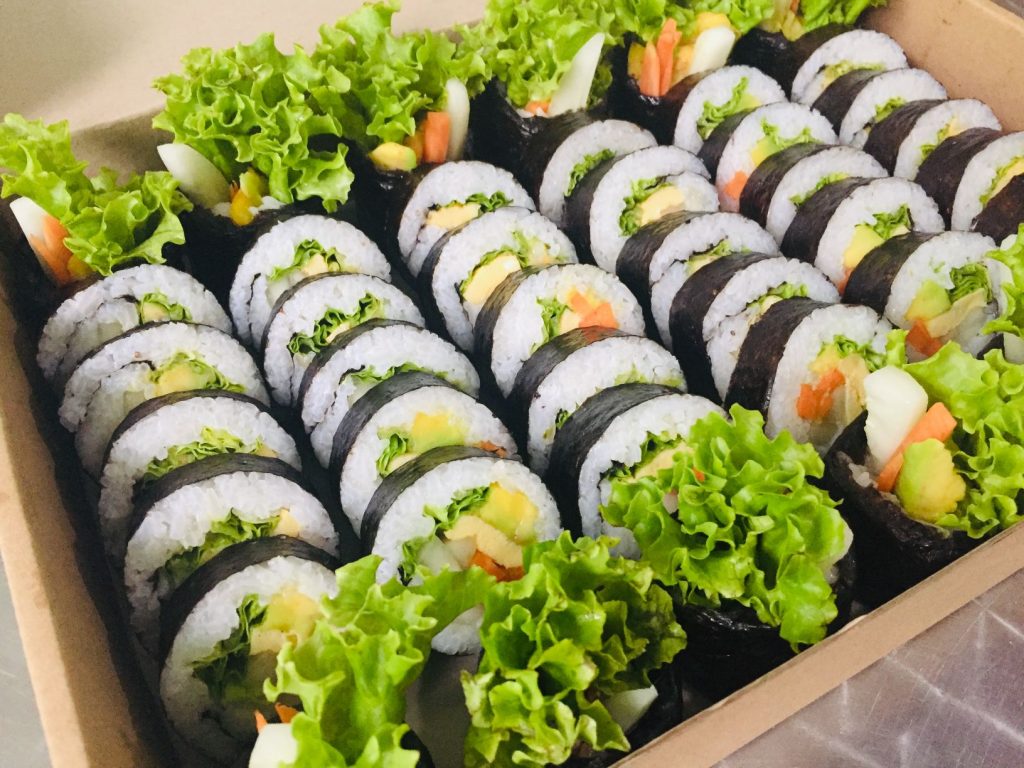 NEW!! KIMBAP BOX (no pork) – ₱399
Add-ons
Yum-Yum Mayo
Korean Soy Sauce
Wasabi
Chopsticks
Check out more of what's in their menu through their Facebook page: Oppa Rolls CDO. 
Just a quick interesting background of this home-based business. Oppa Rolls was realized when one time, Liahona Flores – the owner – saw a sushi shared by her friend on social media. She thought that sushi boxes were not yet being offered by many shops in the city. After doing some research in bringing together different Asian-inspired rolls, paired with prayers and encouragement from her family and partner, Oppa Rolls was born!
The name "Oppa Rolls" was inspired by Lia's love love for Kpop. Way back in 2012, she represented the Philippines on the 2nd season of the survival singing TV show, Kpop Star Hunt by MNET in Seoul, South Korea. That's when she learned the term "Oppa(오빠)" meaning "older brother as what she calls the show's male staff. Since such a term has become very common among Kpop and Kdrama fans, Lia named her business "Oppa Rolls" not only because it sounds catchy, it also reminds her of the memories she held dear in South Korea.
You must have been hungry now! They deliver from 11:00 AM to 7:00 PM from Monday to Saturday. Pre-orders only at least a day before. Also, they allow pickups at the Subdivision's gate.
Note that they are closed on Sundays.
Call them at 09358568071 or contact them through their Oppa Rolls CDO Facebook page.