26 Jul

GSIS Add P563.6 Million in Their Budget for Emergency Loans in Mindanao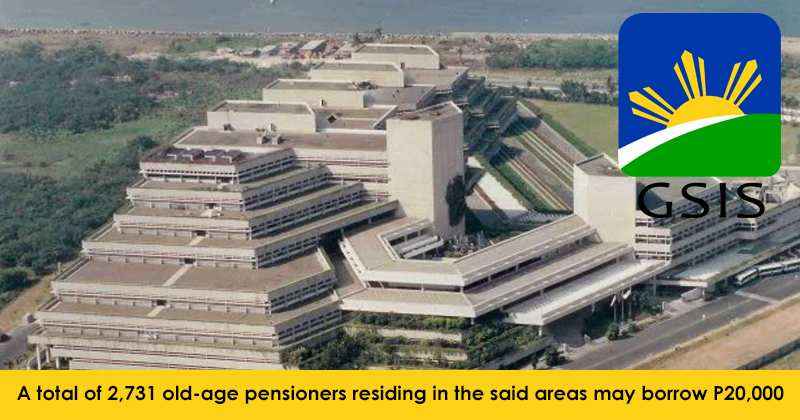 On Monday, July 25, the Government Service Insurance System (GSIS) allocated an additional P563.6 million in their budget to be used as emergency loans in Mindanao.
This drive by the GSIS is part of their efforts to extend their assistance to nine more drought-stricken areas in Mindanao.
This budget is an addition to the P5.8 billion funds that has been set aside for the members in Visayas and Mindanao affected by the El Niño Phenomenon.
These areas include; Iligan City in Lanao del Norte; Claveria in Misamis Oriental; Tudela and Bonifacio in Misamis Occidental; Kabasalan and Alica in Zamboanga Sibugay; and Guipos and Kumalarang in Zamboanga del Sur.
Members and pensioners coming from these areas may apply for emergency loans until July 31, 2016. Meanwhile, those in El Salvador City in Misamis Oriental may avail of the loans until August 9, 2016.
GSIS said in a statement, "A total of 2,731 old-age pensioners residing in the said areas may borrow P20,000. If they are also active members for having been reemployed in the government service, they may borrow only once."
The loan can be paid for 26 months with equal payment per month and an interest of 6-percent per annum.
The program is also covered by loan redemption insurance, making the loan fully paid in case of the death of the borrower provided the repayment is up to date.