15 Nov

GSIS Pensioners To Receive P10,000 Cash Gifts Or More Starting Dec. 1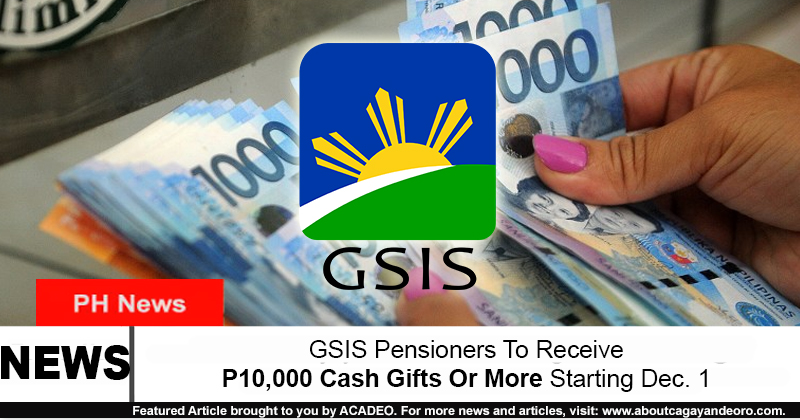 Mga higala! Government Service Insurance System (GSIS) pensioners will receive cash gifts worth at least P10,000 starting December 1, 2021!
The GSIS has allocated P3.2 billion for this.
According to a recently released resolution, below are the qualified individuals and the amount of cash gift that they will receive:
Pensioners who received a cash gift of above P10,000 in 2020 will receive 1-month worth of pension (not exceeding 12,600).
Pensioners who got below P10,000 last year will get a maximum of P10,000 this year.
Meanwhile, pensioners who availed 5 years worth of their pension upon retirement (if the 5-year period lapsed in December 2020) will receive a maximum cash gift of P10,000.
However, below are those who are not entitled to the said cash gifts:
Basic survivorship & dependent pensioners
Recent retirees (between 2017 and 2021) who availed of the immediate life pension (18 times the basic monthly salary)
GSIS pensioners on suspended status (reactivate or revalidate your status now)
For more details, read: