22 Mar

Halal Restaurants You Must Visit in Cagayan de Oro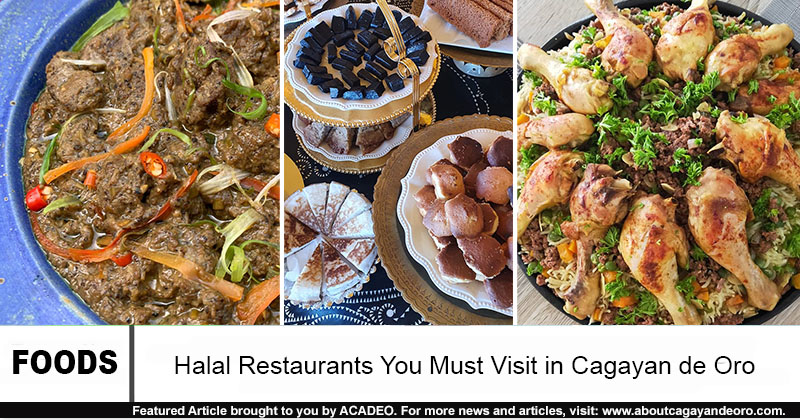 Finding restaurants that only serve halal food can be a challenge. Do you agree higala?
Cagayan de Oro may have neighboring cities that offer halal foods, but still, only a few local restaurants have halal options available. This is because for a food to be considered halal, restaurants must follow the Koranic instruction of which meat and cuts can be consumed.
So, if you are curious about halal food, check out the following restaurants to give you an introduction about halal food.
Babu Kwan
Location:  G/F Vines Pension House, Yacapin St. Cor. Aguinaldo St., Brgy 32, Cagayan de Oro (near Maxandrea Hotel )
Do you want to explore the rich flavors of halal food? Try out Babu Kwan's menu.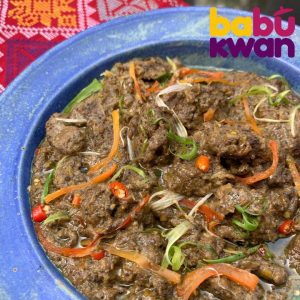 The first of its kind in Northern Mindanao, Babu Kwan is a halal restaurant that serves halal Moro, Filipino, and Asian cuisines. They have Piyaren a Badak, Laksa, Chicken Piyaparan with Soup, Beef Randang, and more.
Also, they have Rojak which is a Southeast Asian salad of fresh fruits tossed in sweet and spicy peanut sauce.
Torogan Kape
Location: Kauswagan Highway cor Tejero Street, Brgy Kauswagan, Cagayan de Oro (inside Phoenix Gas Station compound)
Experience Maranao hospitality and ambience at Torogan Kape.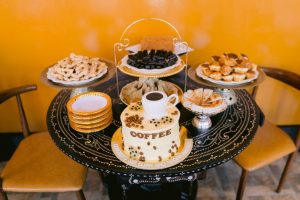 Try one of their specialties which is the Apang a Margas. Pair it with their wide range of beverages.
They also offer special Browa which is a Maranao delicacy. They source it from their friends in Saguiaran and Balindong, Lanao del Sur.
Mj Halal Middle Eastern Cuisine
Location: 61 Domingo Velez Street, Cagayan de Oro
Are you in for some Middle Eastern cuisine? Mj Halal Middle Eastern Cuisine got you!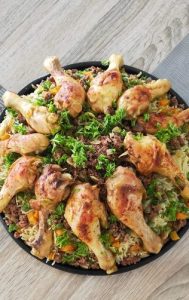 Run by a Jordanian, the restaurant offers Middle Eastern dishes such as lamb/chicken biryani, chicken kabsa, maaloubeh, and more.
Know that they also accept catering services.
How was it? We're trying to guess if it was your first time or not at all? Might as well comment down below wo we'll know.
Don't have a website but want to be seen online? Get listed in our Cagayan de Oro directory! Check to see other local businesses.