17 May

Salad Oh, Init Pa: CDO Places That Serve Healthy and Tasty Salads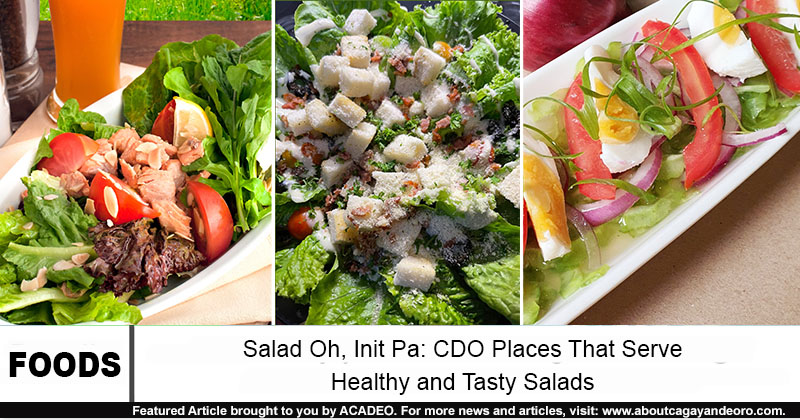 Our parents have been telling us over and over how good salad is for us. But really, what makes a salad great? Is it the dressing, vegetables, fruits, or what have you added in the mix?
A good salad has to be served fresh, better if the greens are newly harvested. It must have texture in the form of toppings such as fruits, nuts, and protein. And lastly, it must have palatable flavors coming from the dressing and other ingredients.
Here in Cagayan de Oro, there are restaurants as well as home-based sellers that offer salads with their own versions. Let's discover them together!
Ampalaya Salad
Do you enjoy eating bitter gourd or what is simply known as ampalaya? You might like the Fat Chef Restaurant offering, which is the Ampalaya Salad.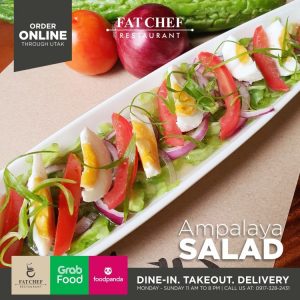 It is a Filipino dish loaded with flavors and makes use of freshest ingredients such as sliced bitter gourd, tomato, red onion, and salted egg.
Summer Salad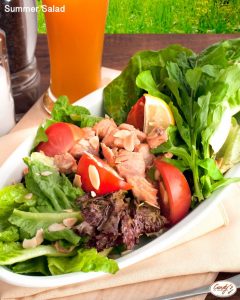 Do you miss fine dining? Reminisce with Candy's Cafe's Summer Salad. It has mixed greens dressed with honey lemon vinaigrette and topped with a pan-seared salmon fillet which is sautéed in white wine and parmesan. Sliced almonds to complete the dish.
Tangy Twist Green Salad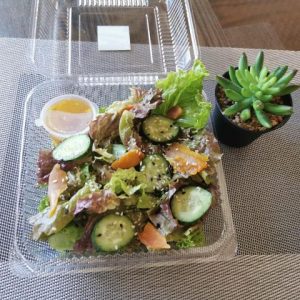 Get a taste of Ausome Greens by: Team AJ's Tangy Twist Green Salad. Experience a refreshing salad that gives you the right acidity and the health benefits of greens.
Chicken Barbecue Salad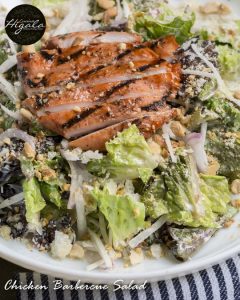 Dining in Cucina Higala won't be complete without their Chicken Barbecue Salad. This dish is composed of a barbecued chicken, fresh salad greens, crushed crostini, and cilantro-mayo dressing.
Caesar Salad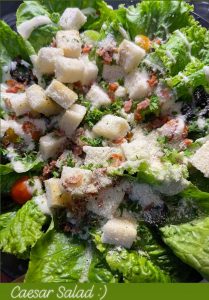 You can never go wrong with a Caesar Salad. Try Thirty First Bistro CdeO's that will surely give you fresh, savory, and authentic salad.
Now, I couldn't make up my mind. With that, I might try to get a taste of these salads one at a time. Can you recommend which one should we try first? Comment down below!
To learn more about these businesses, go to our CDO Listing. Want to be added? Contact us!