31 Mar

Higala App QR Code To Be Required In All Establishments In Cagayan de Oro Starting April 1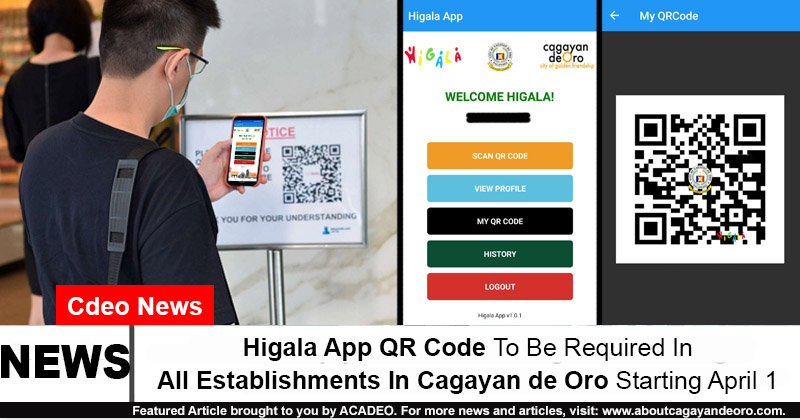 Mga higala! The Higala App QR Code contact tracing system will be required in all establishments in Cagayan de Oro City starting tomorrow, April 1, 2021!
This is part of Ordinance No. 14023-2021 or the Higala App Ordinance.
With this, all residents and non-residents will need to register with the contact tracing system and present their QR code before being allowed to enter the following and more:
private workplaces
commercial, industrial, and indoor establishments
churches
hospitals
accommodation establishments
banks
supermarket and grocery stores
public markets
cemeteries
transport terminals
Establishments or entities that will not comply with this ordinance will receive the following penalties:
1st offense- P1,000 fine and suspension of business permit for 1 month
2nd offense- P3,000 fine and suspension of business permit for 3 months
3rd offense- P5,000 fine and revocation of business permit
Meanwhile, individuals who will be caught using fake or another person's QR code will receive the fines:
1st offense- P500
2nd offense- P1,000
3rd offense- P1,500
Register now higala!
https://higala.cagayandeoro.gov.ph/customer/create-account
For more details, read: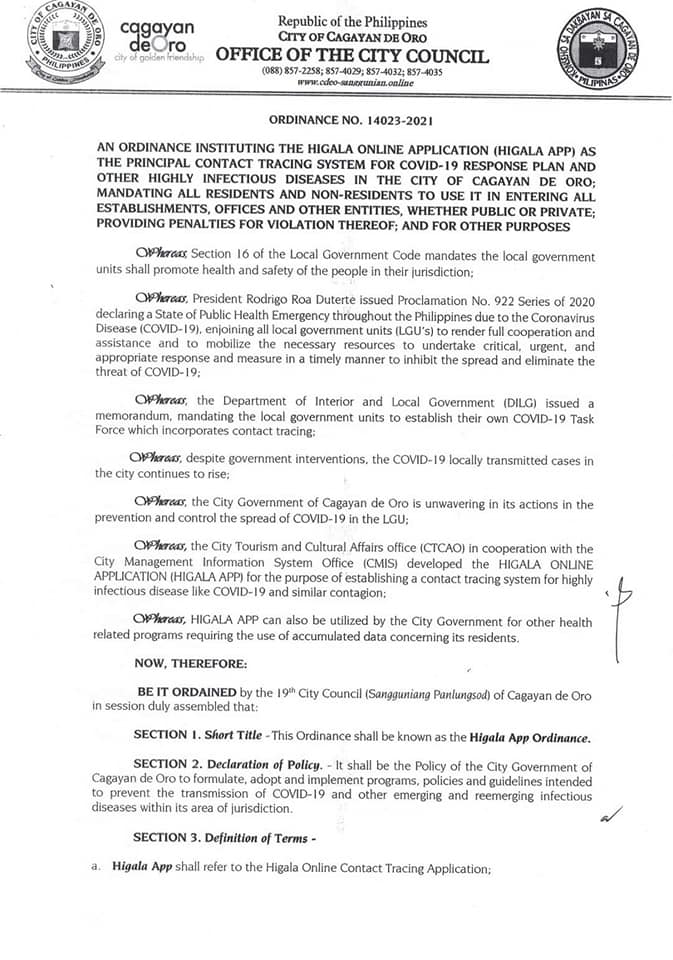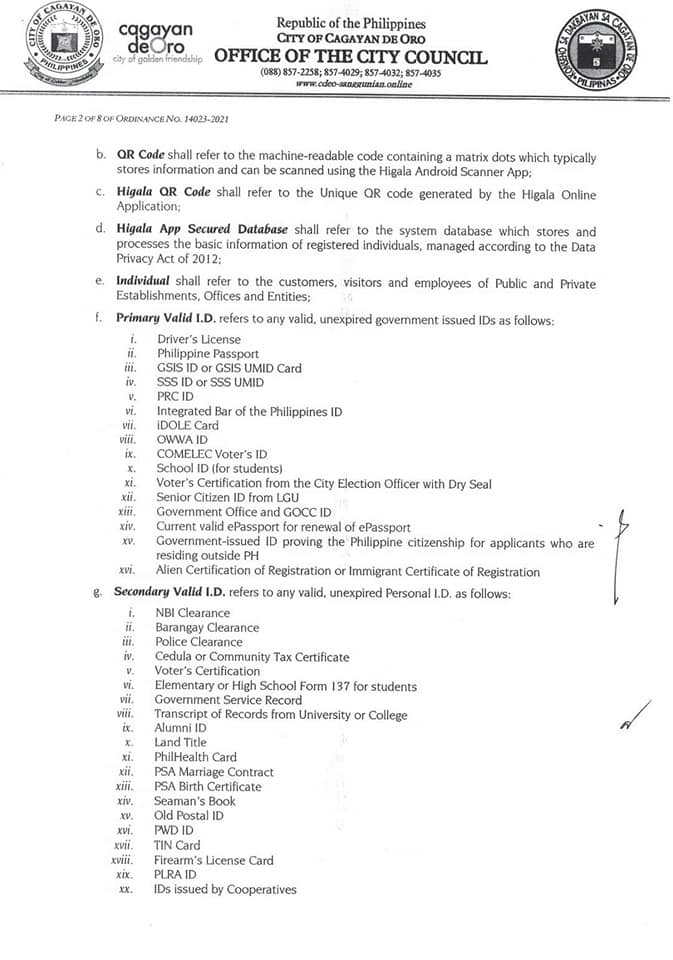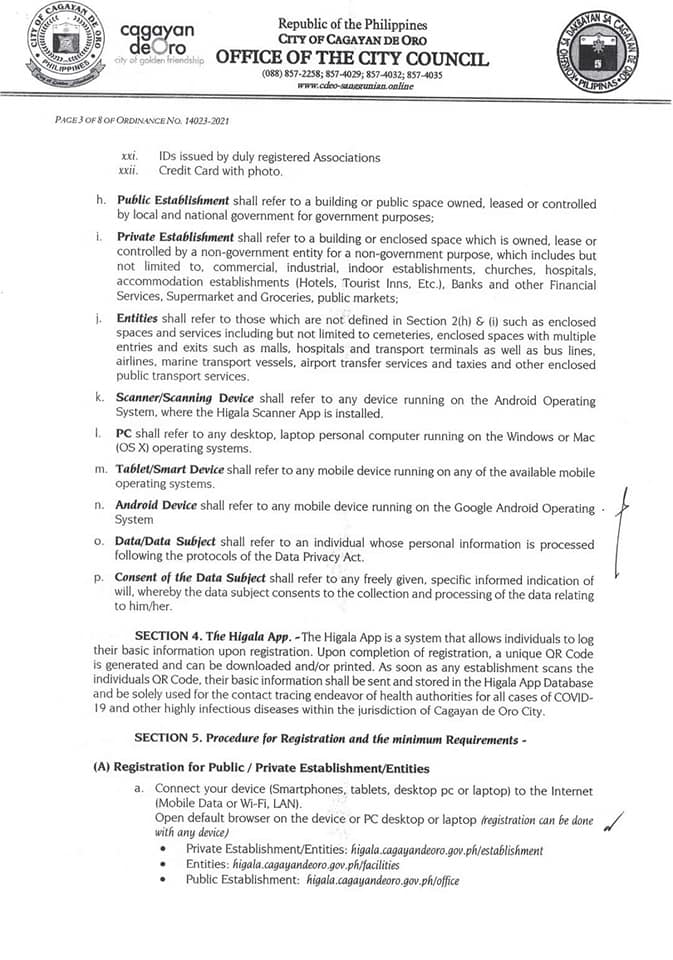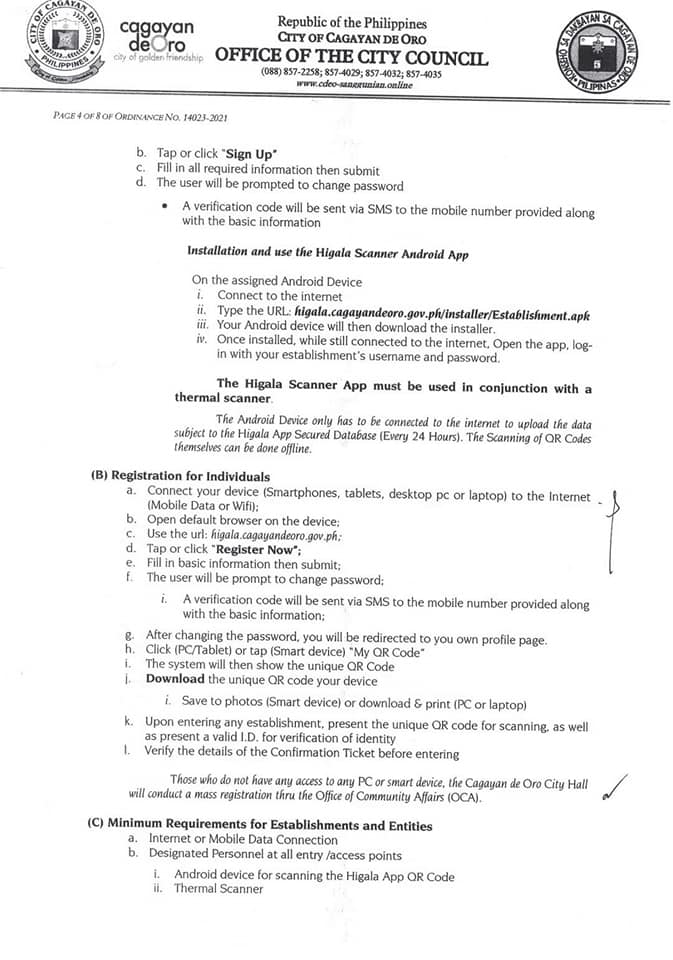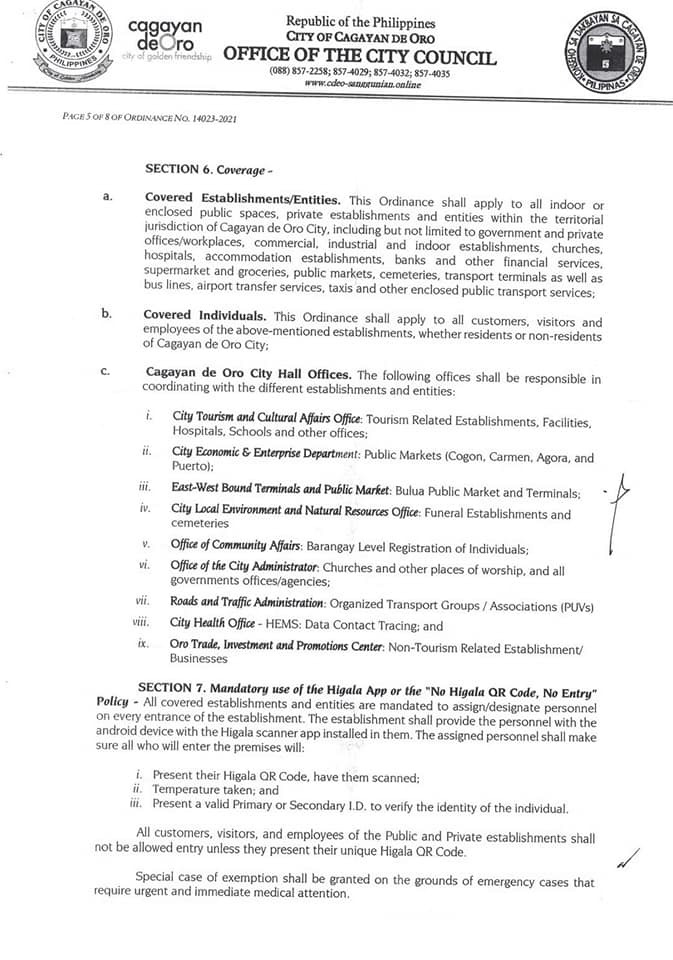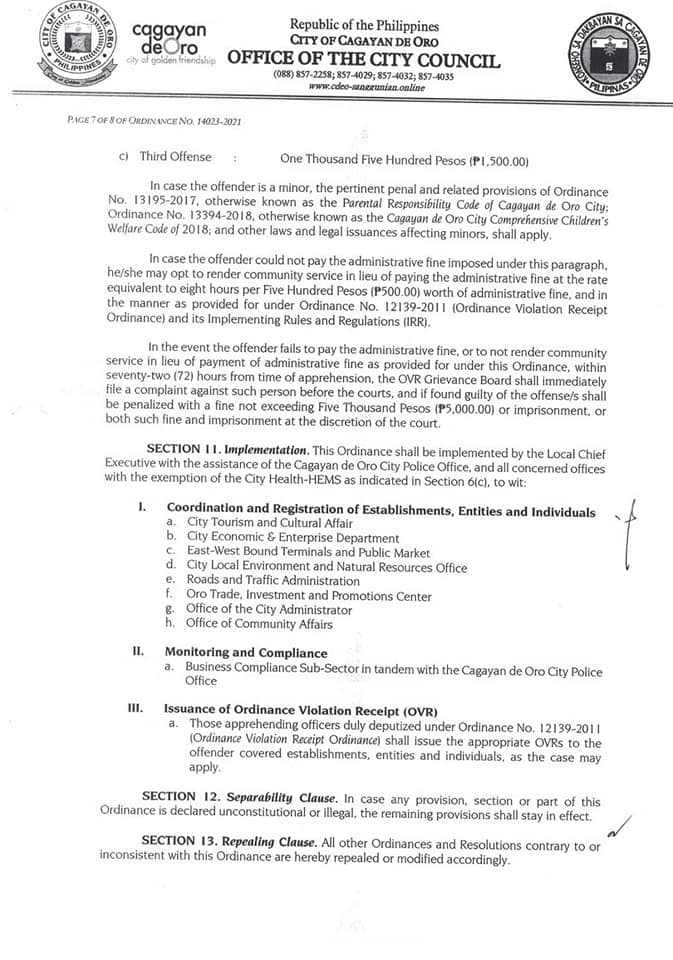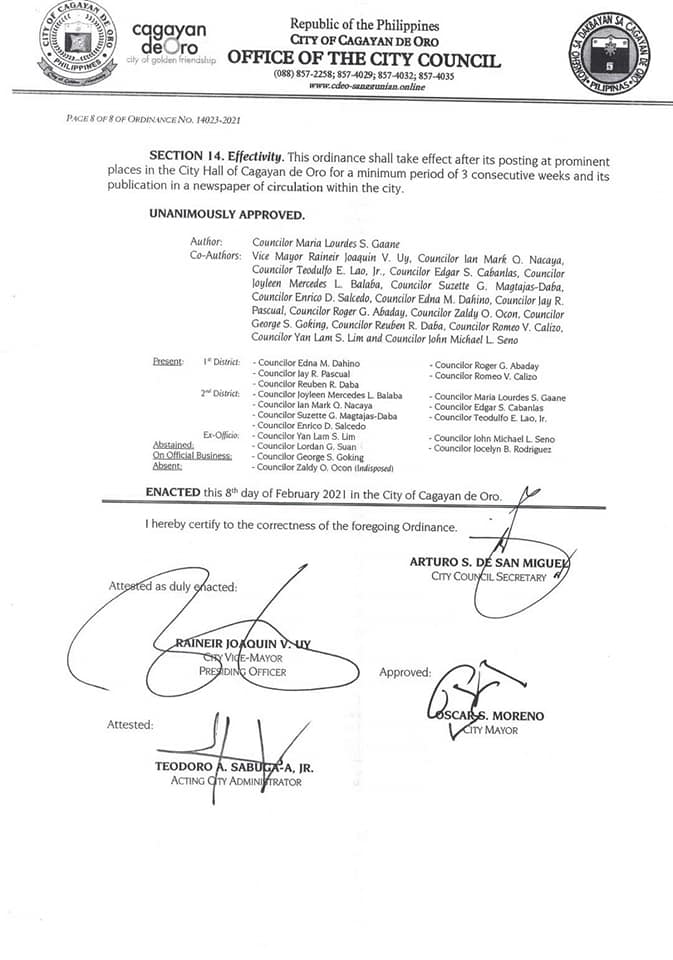 Source: