24 Aug

Higalaay Choral Competition: A Promotion Of Cultural Diversity And Understanding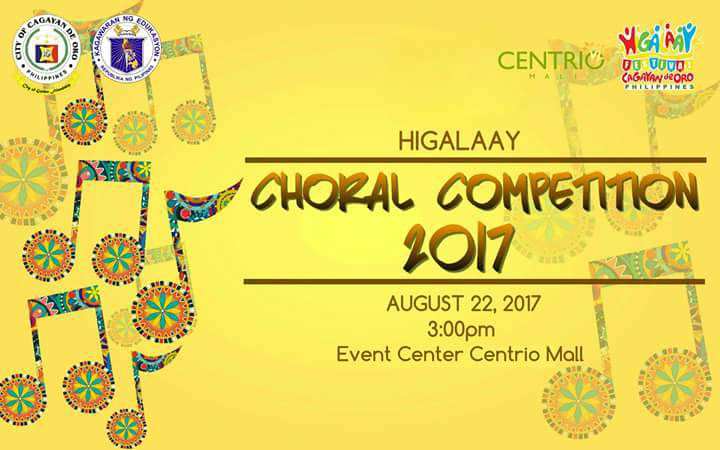 Being the newest addition to the line-up of core events in the city's fiesta celebrations, the Higalaay Choral Competition, brings the Cagayan de Oro's and its residents' rich culture of musicality to the fore.
The competition is initiated by the regional office of the Department of Education (DepEd) and which aims to bring together 14 choral groups representing every DepEd divisions in the region. All contenders for this year had to give their own choral rendition of the lively song  "Sakayanon" as arranged by Milagros Serina-Moreno.
The song talks about teamwork, collaboration, preparation for catastrophes, care, concern, and love. It is a story of a community preparing them for a surge.
There are 10 divisions who joined out of 40 divisions which included Iligan City, Ozamiz City, Cagayan de Oro City, Misamis Oriental, Valencia City, Lanao del Norte, Bukidnon City, Camiguin, El Salvador and Tangub.
The division of Lanao del Norte proved their singing prowess and emerged as champion followed by Bukidnon and Ozamiz City.
The event showed that education, as one of the most important sectors of the community, can help towards the achievement of different heights within a region. It also in the nurturing through education that our society can be united in our daily efforts to arrive at the understanding the diversity of the society.