23 Jul

Higalaay Festival 2016 Schedule of Core Events

Days of July is about to end, with the month of August to commence in the next 9 days. What's in August for the Kagay-anons? On the said month's 28th day marks the feast day of the city's patron saint, St. Augustine. That means, it's time for the annual Higalaay Festival! And the city government has already laid out some events for the month long celebration.

Here is Cagayan de Oro's Higalaay Festival 2016 Schedule of Core Events.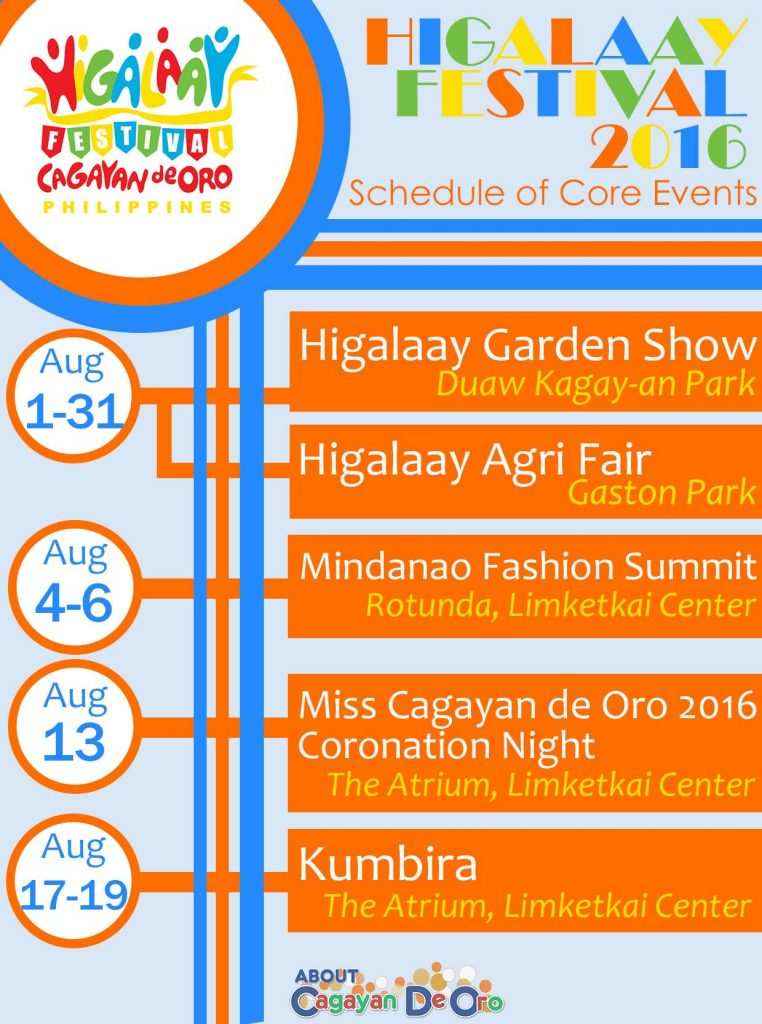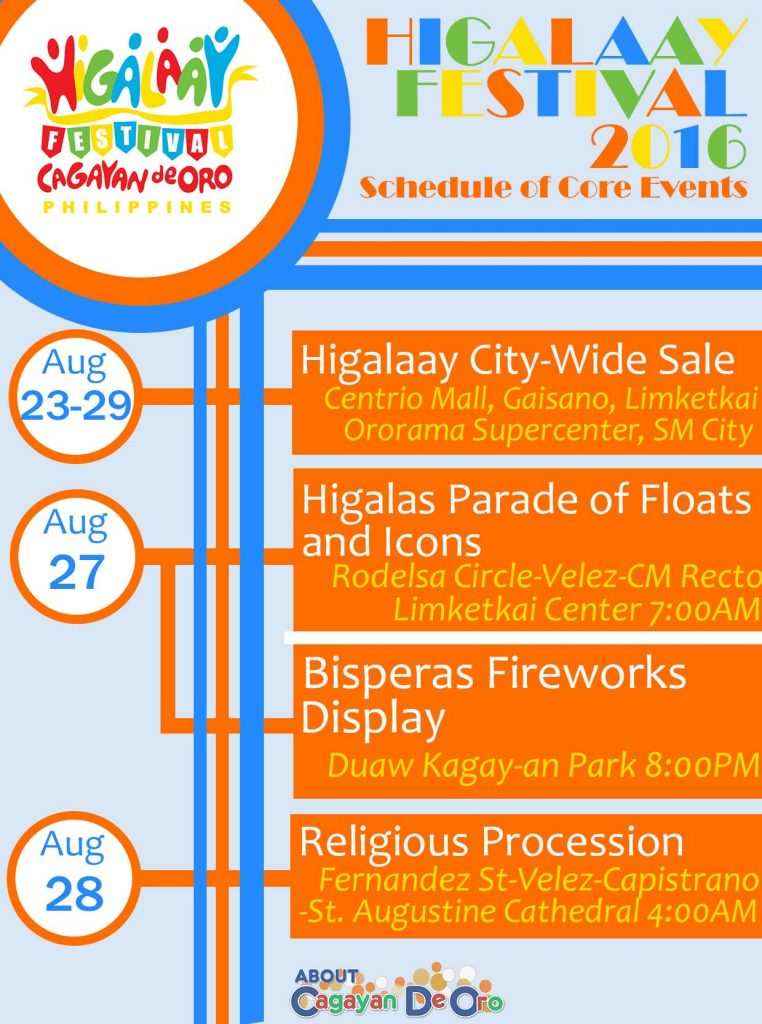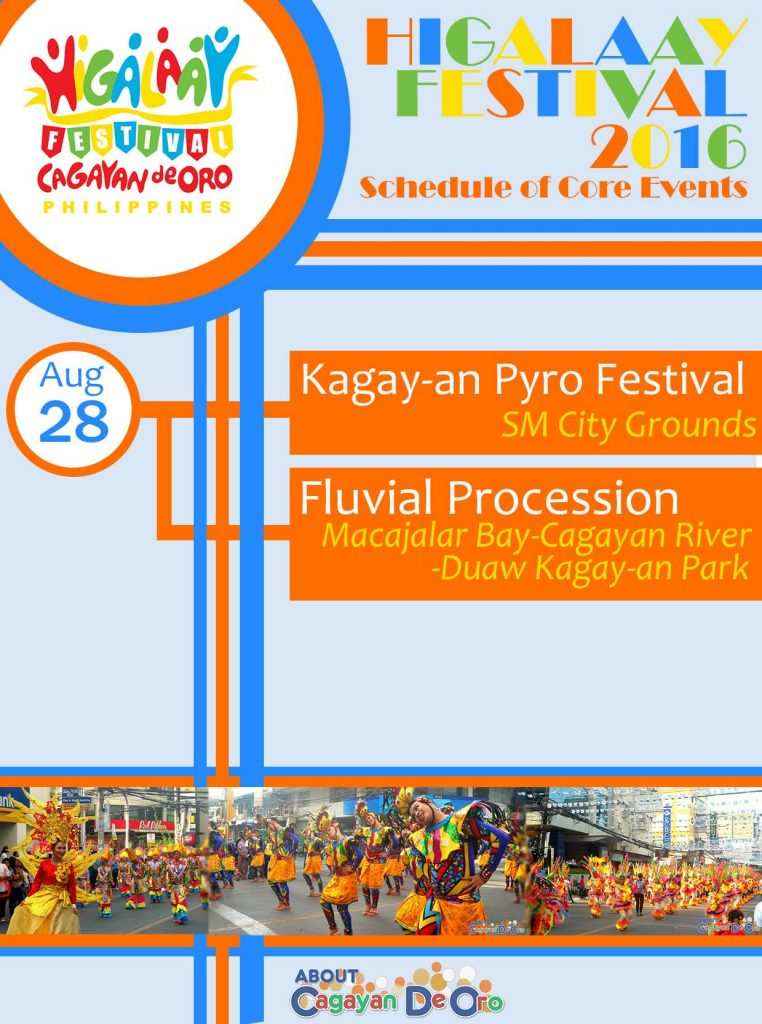 Aug 1 – 31
Higalaay Garden Show Duaw Kagay-an Park
Higalaay Agri Fair  Gaston Park
Aug 4 – 6
Mindanao Fashion Summit Rotunda, Limketkai Center
Aug 13
Miss Cagayan de Oro 2016 Coronation Night The Atrium, Limketkai Center
Aug 17 – 19
Kumbira The Atrium, Limketkai Center
Aug 19 – 28
Kahimunan Regional Trade Fair Entrance 3 SM City
Aug 20-21
Cowboy Festival: The Annual CDO Horse Show P.N. Roa Property, Upper Carmen
Aug 20
Cagayan de Oro Carnival Parade Luna-Velez to Divisoria 4:00PM
Aug 21
Kagay-an Festival Marathon Centrio Mall (Start and Finish) 3:00AM
Aug 23 – 29
Higalaay City-Wide Sale Centrio Ayala Mall, Gaisano, Limketkai, Ororama Supercenter, SM City
Aug 27
Higalas Parade of Floats and Icons Rodelsa Circle-Velez-CM Recto Limketkai Center 7:00AM
Bisperas Fireworks Display Duaw Kagay-an Park 8:00PM
Aug 28
Religious Procession Fernandez St-Velez-Capistrano-St. Augustine Cathedral 4:00AM
Kagay-an Pyro Festival SM City Grounds
Fluvial Procession Macajalar Bay-Cagayan River-Duaw Kagay-an Park (To Be Announced)
If you missed last year's celebration, make sure to participate and enjoy this year's Higalaay Festival celebration. See you at the event venues!