01 Aug

Higalaay Festival: The essence of true friendship and faith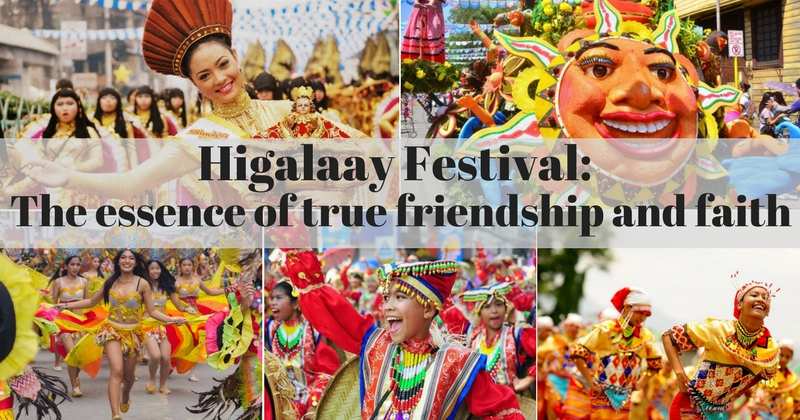 Mga Higala!  Kagay-anons are now getting the familiar feels of the different fiesta activities that will surely bring you many excitements and fun memories. We always hear about how this particular celebration is celebrated and what preparation is made for every activity during the fiesta, but little do we know about how long and what year we have been celebrating this month-long commemorative event.
From the Bisayan term "higala", "Higalaay" literally means "friendship" when translated in the English language. Thus, Higalaay Festival means "Friendship Festival" and is connected to CDO's tagline; "the City of Golden Friendship". Higalaay Festival was formerly known as Kagay-an Festival until the year 2014 when the city administration was changed.
During the Spanish colonization, the first Christian Church in Cagayan de Oro City, known to many as St. Augustine Cathedral Church, was completed on August 28, 1780, under the leadership of Father Pedro de Santa Barbara. Since then, Kagay-anons are celebrating the 28th day of the month of August to be the feast day of the city.
Higalaay Festival is the annual fiesta celebration of CdeO commemorating the feast day of St. Augustine who is the patron of the city and is a week-long celebration of the first day of August up until the end of the month.
Way back the early days of the fiesta celebration, simultaneous events are the part of the celebration of its festivity. This year's activities include the Higalaay Garden Show and Agri Fair which started today at Gaston Park near St. Augustine Cathedral. Also included in the celebration is the Mindanao Fashion Summit, Cowboy Festival: The Annual Cagayan de Oro Horse Show, KAHIMUNAN: Regional Trade Fair  2017, Kagay-an Festival Marathon, Carnival Street Dance Competition, Higalaay Festival Sale, Miss Cagayan de Oro 2017 series of events, Higalaay Street Parade and Floats, Religious Procession, and Kagay-an Pyro Musical Festival.
Before the month ends, make sure that you have already marked your calendars to keep yourselves posted on the order of the activities. While enjoying the fun and excitement, let us not forget the true essence of why the fiesta has been created to be remembered each year. It is remembering the spirit of unity among the people of Cagayan de Oro and how St. Augustine was moved by his faith and worked his life for the service of the God and the church. Happy Fiesta CdeO!!!