29 Aug

Higalaay Uptown Pyromusical Festival: Completing The Higalaay Festivities With Flying Colors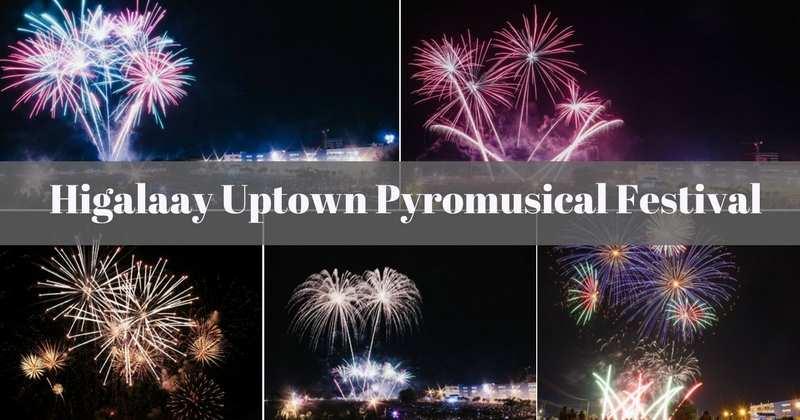 During Cagayan de Oro's city fiesta, the Higalaay Uptown Pyromusical Festival has been one of the most awaited events in the month-long Higalaay Festival simultaneously held on the night of the Feast of St. Augustine in Uptown Pueblo Grounds, near SM City Cagayan de Oro.
People from different walks of life whether they live in the city or not go to Pueblo Grounds and witness this event.
Different local personalities like ABS-CBN hosts Jam Bantigue and Bernie entertained the crowd with games and special numbers.
The competition has five contingents coming from Luzon, Visayas, and Mindanao that are judged by Chairperson City Tourism Council, Dorothy G. Pabayo, City Councilor District 1- Councilor, Jay Roa Pascual, and Chairman of the board Pageant Consultant, Gean Cesar.
The criteria for judging are the following:
Choreography and Synchronization- 50%
Originality and Uniqueness- 20%
Safety- 20%
Audience Impact- 20%
Total- 100%
Hereunder are the winners:
Champion: Contingent Number 5- Bulacan
First Place: Contingent Number 3- Cagayan de Oro
Third place: Contingent Number 1- Manila
Fireworks are beautiful and it gives life to the sky through the various display of colors it bursts, just like how it completed one whole month of CdeO's fiesta celebration.