22 Aug

Home Sweet Home At The Most Instagrammble Cafe In The City, Espressini Cafe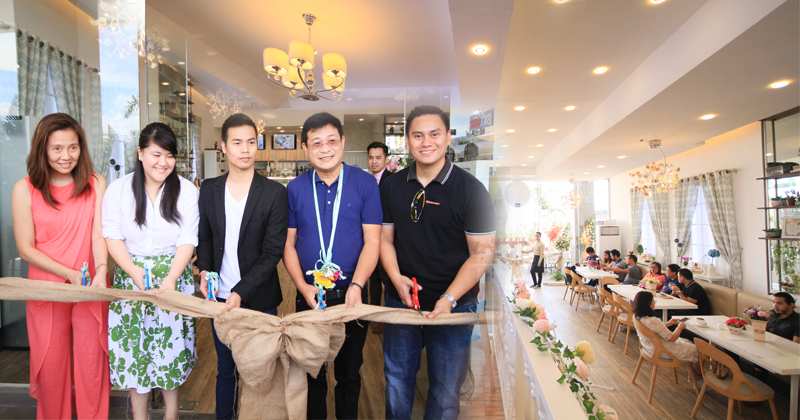 Receiving a warm welcome from the Kagay-anons after quietly opening its doors to the public a month ago, your chic and cozy cafe finally had its Grand Opening.
Tagged as Cagayan de Oro City's Most Instagrammable Cafe, Espressini seeks to be the homey and relaxing place you'd ever been to. As what the consultant and head chef of Espressini Cafe – Royale Patisserie Chef Edward David Mateo shares, if you miss savoring a certain taste of a food or you miss this food or even missing a person close to your heart you can find comfort by dropping by at Espressini Cafe.
However, just last Sunday, the management of Espressini Cafe hold a private gathering with its distinguished guests. Invited on the gathering are fresh faces and ambassadors of the cafe, bloggers, and the most renowned Misamis Oriental Vice Governor Joey Pelaez and City Councilor Jay Roa Pascual.
The gathering became a window of what Espressini could offer to everyone. Aside from being a comfortable place to lounge in, it also gives you a good food, thirst-quenching drink and friendly staff.
Espressini Cafe is the only cafe that has a menu of good rice meal to handle your hunger and a platter of goodies to satisfy your sweet cravings.
Besides teas, lattes and smoothies thirst quenchers like soda, juices and cocktails are also served in the cafe.
And the cafe won't be homey enough if not of its friendly and accommodating staff. The happy and perky team of Espressini Cafe is glad to help you with your needs.
So if you haven't visited the most instagrammable and homey place yet here in Cagayan de Oro City, do so. They are located at the 2nd Floor of the Cagayan Town Center at Barangay 27, Gen. Antonio Luna Corner Capt. Vicente Roa Sts.
You can also check out their social media platforms Espressini Cafe: FB Page Espressini Cafe and Instagram Account @espressinicafeph.