24 Jan

House Of Representatives Approves Bill Legalizing Marijuana In The Philippines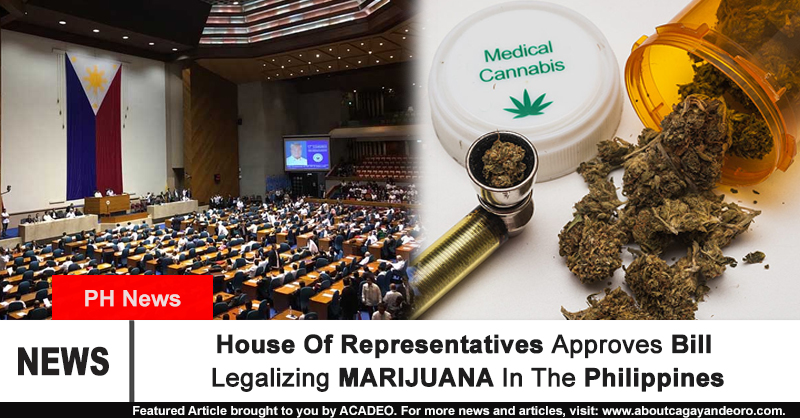 Mga higala! The House of Representatives has approved House Bill 6517, or the proposed "Philippine Medical Compassionate Medical Cannabis Act," a measure aiming to LEGALIZE and regulate MARIJUANA for medical purposes.
Based on an article by GMA NEWS, the bill seeks  to legalize and regulate marijuana or cannabis, due to its beneficial and therapeutic uses in treating chronic or debilitating medical conditions.
If enacted into law, House Bill 6517 will establish Medical Cannabis Compassionate Centers (MCCC) which are authorized to sell, supply and dispense cannabis to qualified patients or their caregivers through S3-licensed pharmacists.
Authorized licensed doctors will then have the power to prescribe medical cannabis for very specific conditions and purposes based on their expert diagnosis.
There will also be licensed medical cannabis caregivers who will be issued special identification cards by the DOH Secretary. Medical cannabis patients will also be issued special IDs.
For more details, READ: