22 Jan

House Justice Committee Approves Bill Lowering Criminal Liablity From 15 To 9 Years Old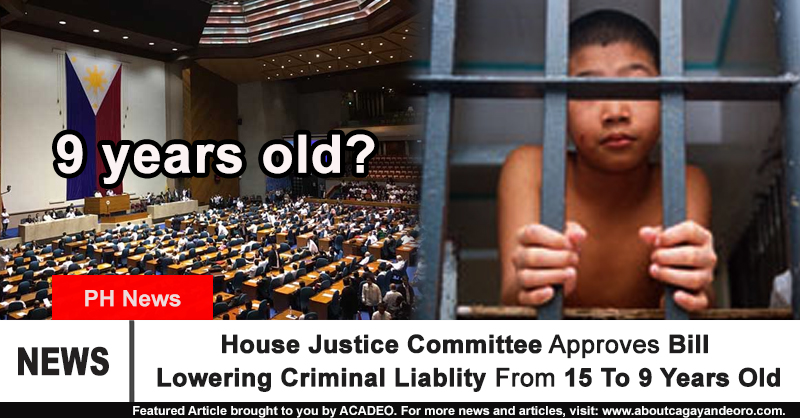 Mga higala! The House of Representatives Justice Committee has approved House Bill No. 505 yesterday, January 21, which aims to lower the age of criminal liability from 15 to 9 years old.
According to ABS-CBN News, under this proposed measure, children won't be jailed with regular inmates, instead, they will be confined and will focus on rehabilitation and reformation at the Bahay Pag-Asa.
"There's no imprisonment. There is only mandatory confinement if the age of the child who committed the offense would be 9 years old and below 15 years old and committed serious offenses which are exclusive such as murder parricide, infanticide, serious illegal detention, carnapping and violation of the dangerous drugs," said Justice Committee Chair Doy Leachon.
If the child reaches 18 years of age and does not reform and upon proper intervention, that's the time the convict will be mixed with ordinary inmates.
However, regardless of the penalties, the convict shall be freed at age 25. In no case shall the maximum penalty exceed 15 years.
For more details: