15 Jan

House Panel Approves Bill Aiming To Create "College Of Medicine" @ USTP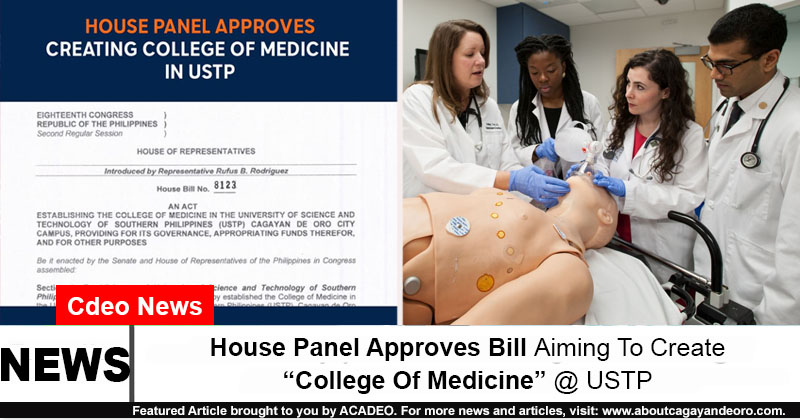 Mga higala! The House Committee on Higher and Technical Education has approved and endorsed a bill that aims to create a "College of Medicine" in the Cagayan de Oro campus of the University of Science and Technology of Southern Philippines (USTP)!
This bill is House Bill No. 8123 authored by CDO 2nd District Rep. and Deputy Speaker Rufus Rodriguez.
According to Rodriguez, the creation of a College of Medicine in USTP "will give students from Region 10 another high-quality medical school, especially those deserving and qualified students who do not have the financial resources to go to private schools."
The said bill will be discussed in a plenary session soon and will hopefully be approved by Congress.
BTW, President Duterte recently signed into law a measure that creates a "medical scholarship program" for poor students in the Philippines.
For more details, read:
President Duterte Approves PH "Medicine Scholarship Program" Law