13 Feb

How to Enjoy Valentine's Day as a Single Person the Kagay-anon Way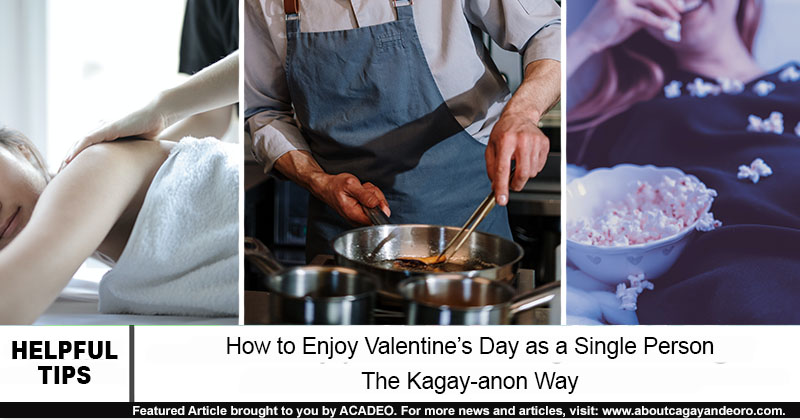 Are you single? How are you going to spend the coming Valentine's Day?
Don't feel sad. You are not the only single on February 14.
According to the census gathered in 2015, there were 34.8 million Filipinos who never got married. And while waiting for the most latest statistics, accept that some of us are counted in this group of people.
BUT being single doesn't mean you can't make Valentine's Day your day. Here are things you can do to make the heart's day an enjoyable one.
Have a night out with single friends.
You will always have friends who are still single. Why not plan with them a night out to watch your favorite movies, munch on snacks, or play board games? Just by thinking, it will definitely be a well-spent night.
Pamper yourself with a massage and spa.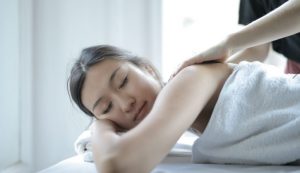 Why not make Valentine's day your "Me" day? Look for a massage and spa on your social media as there will be a lot of promos that you can avail but only for limited slots.
Treat yourself with your favorite food.
Burrito. Ensaymada. Sisig. Sizzling Binaki. Which food rang a bell? Whatever you are craving, treat yourself with it this coming February 14. You don't really have to go outside as you can order them online. Just grab your phone and search for their pages. Have them delivered right at your doorsteps.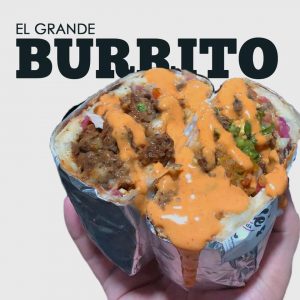 Get a clean haircut for a fresher look.
Valentine's Day is the perfect day to take care of one's self. How about making time to visit a salon and get a haircut? You choose whether to wear the same style or try a new one. Make yourself fresh.
Buy that thing you've ever wanted.
Found something you've been dying to get since you saw them on a shopping app or at the mall but too afraid to spend much money on it? Come on! Buy it just this time. Anyhow, it's the thing you've wanted.
Learn a new recipe.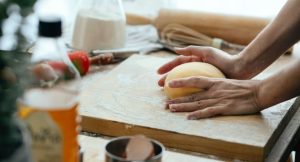 Cooking or baking will make you busy this Valentine's Day. So why not try a new dish that interests you? Grab a cookbook or search a YouTube tutorial online to search for that perfect recipe. Make a huge amount of the dish so you can share it with the whole family. Isn't that sweet?
There is no excuse that you can't enjoy Valentine's Day even if you are single. Just wait a little longer until you can find the right one. Maybe then the next year, you won't be alone.