01 Aug

15-Year-Old Puertorican is Ian Lariba's First Opponent in the Olympics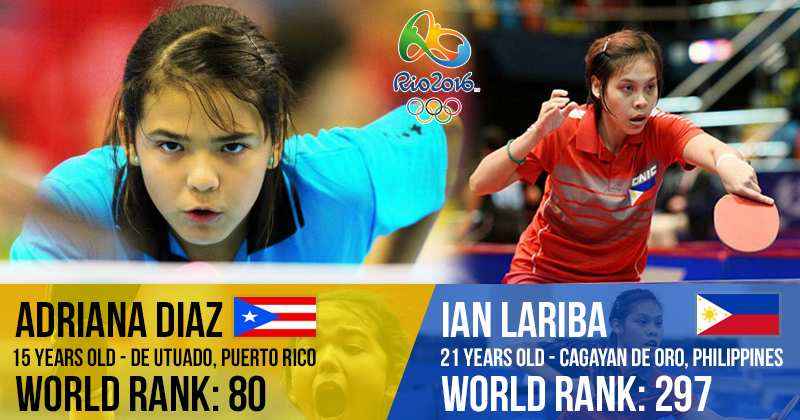 Cagayan de Oro City's pride on table tennis, 21-year-old Ian Lariba, finally knew who she will be facing first in the Olympics. It will be the 15-year-old Adriana Diaz of Puerto Rico.
Like Lariba, Diaz is the first athlete to represent her country in the table tennis competitions of the Summer Olympics
Diaz is currently ranked 80 in the world of women's table tennis, while Lariba sits at 297th. Diaz also won the gold at the 2014 Pan American Sports Festival, and currently ranked No. 9 among the top 20 junior (18 below) table tennis players.
The game is scheduled to happen on August 6, 11pm (Manila time).
Lariba said about her opponent, "I've seen her play although I haven't played her. She's younger but has more experience in international tournaments. She joins the World Tour. She is right-handed."
She also added, "She's more active than me when it comes to international tournaments. We will see more of her on the Internet. But I've seen her play. We're now studying her game."
South Korean Mi Sook Kwon, Lariba's coach is a former silver medalist in the 1999 World Championships.
The preliminary rounds will have its winners advance to the round-of-32, and the event will have its finals set on August 10.
Though Lariba is facing a younger opponent, she is clearly perceived as the underdog here. 5 days to go before the game. In international games, upsets are common, will Lariba pull off one?