13 Jul

LOOK: The Ibid-Inspired Cultural Costume Of MisOr For Miss PH Earth 2022

Mga higala! Here's the stunning Ibid-inspired Cultural Costume Competition Entry of Ms. Jimema Tempra (Misamis Oriental) for Miss Philippines Earth 2022!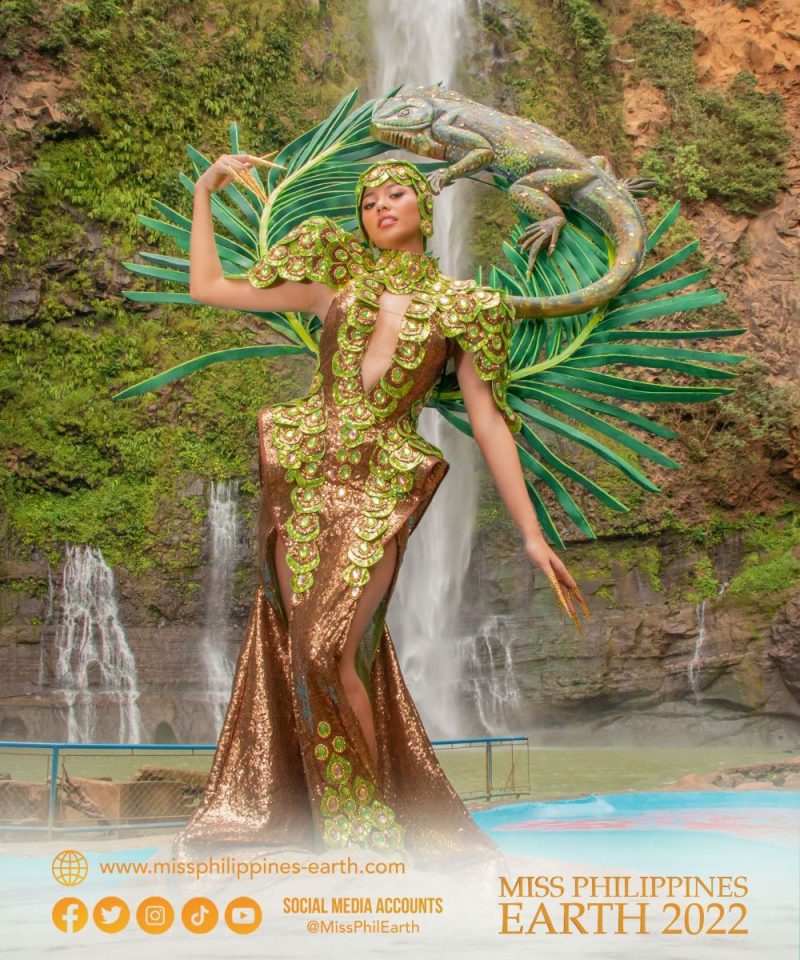 Wow na wow kaaayo higala ba?
Below are the official details from the Miss Kuyamis Facebook page:
Philippine Sailfin Lizard or locally known as ibid is synonymous to 'Jesus Lizard' because of its ability to "walk on water". Its vulnerability due to decreasing population is not the case in the Province of Misamis Oriental as large numbers thrive to the small town of Jasaan.

'Ibid' is inspired to showcase the lizard's unique characterics mounted in a serpentina sequined brown gown, laser-cut neon green scales emphasizing 3D backdress with its head as the headpiece. This handmade masterpiece of Jie-Jie Aisa is embelished with green beads and stones to elaborately create the Province's support to environmental causes.
For more photos and details: