24 Nov

Ideal Christmas Gifts for Your Mother!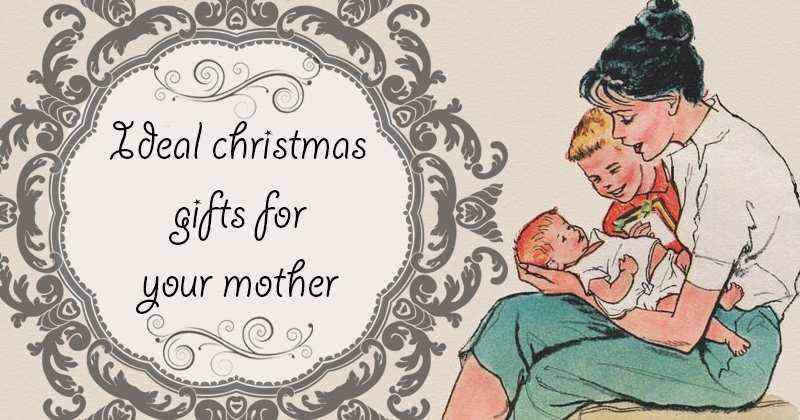 Christmas is the most anticipated day for all, but kids are more excited to decorate their home with Christmas decors and sing Christmas carols. They tend to expect presents from their parents and godparents. But as a daughter/son, have you ever been excited to give presents to your parents? Yes, we love to receive gifts from them but have you ever thought of giving gifts to your parents especially to mothers who brought you into this amazing world?
"Hi Mom, here's my gift for you," or "Hi honey, here's my Christmas present for you? Hope you like it," have you ever said that to your mother or wife? Well, if not then try to choose from these gift ideas we have prepared for you.
Bag
It's not necessary to buy luxurious and branded bags, but if you can afford, then why not? Girls always tend to love bags, purses, clutches, tote bag, a satchel or just a simple shoulder bag. Even though they already have tons of bags in their closets there will always be a room for a new bag, I swear. They can't just say "NO" to a bag especially when it's a gift. Most girls think that an outfit won't be perfect without a bag.
Massage Treatment
Mothers are the busiest person in the world. They do everything for the family from working in an office to changing baby diapers. Everyone knows that moms are superheroes as they are always there when we look for something or ask for help. But still, they are just humans, they also get tired and sick. So, a massage treatment would really ease their tensed and stressed muscles, reduce stress, increase relaxation, address anxiety and depression, and aid general wellness. This will surely help her relax and recover her energy.
Skincare products
Girls, girls, girls are very cautious when it comes to their skin. We can't argue with that. But to moms, they don't have time to buy and apply those skin care products to make their skin livelier and healthier. Most moms also think that it will be costly, they would rather do grocery than shop for this kind of stuff. As for you, you could spend some few minutes to choose the best skin care product for your mom. They would really love to have it.
Mama, Mommy, Nanay, Mudra, or whatever you call them, no one can replace them and that we can never find another. They are always there to protect, guide, care and love us. Though we always argue with them especially when it comes to household chores, even though we are hard-headed and stubborn, still they would cook for us, talk with us, play with us and among other, love us with all their heart and soul. Mother knows best, but for this Christmas, better give the best to your mother. Spread love and have a joyous Christmas!