30 Jun

What's the Ideal Monthly Income to Have a Simple and Comfortable Life?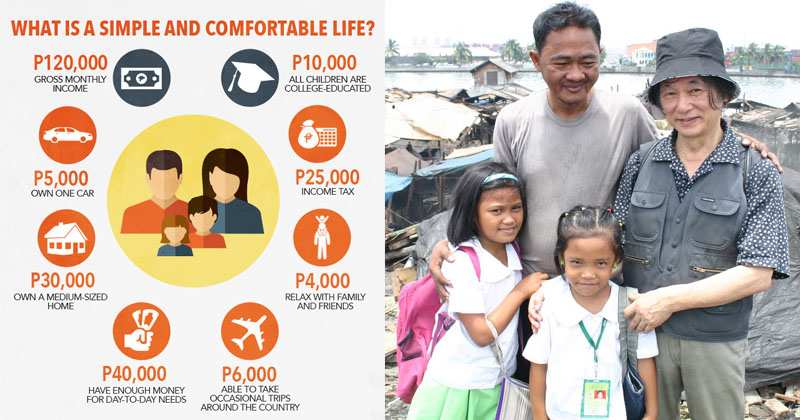 According to the National Economic and Development Authority (NEDA), a gross monthly income of P120,000 is needed to live a "simple, comfortable life," for a family of 4. That includes owning a car, building a medium-sized house, traveling occasionally within the country, having enough money for day-to-day needs, as well as sending 2 children to college.
Based on a survey by NEDA, 79.2% of Filipinos strive to have a simple and comfortable life.
By implementing a comprehensive tax reform program, this simple and comfortable life in the Philippines is attainable.
Here's an infographic below that shows you how much you need to earn to reap these benefits.
Outgoing socioeconomic planning chief said, "This is not meant to be prescriptive. This is just saying where Filipinos want to go, and the trade-offs. This is a vision."
"If we grow like we did in the past, we will achieve this. But if not, the majority of the Filipinos will not be able to achieve this," NEDA Deputy Director-General Rosemarie Edillon said.