23 Jun

Indonesian President shows support in Duterte's fight against terrorist groups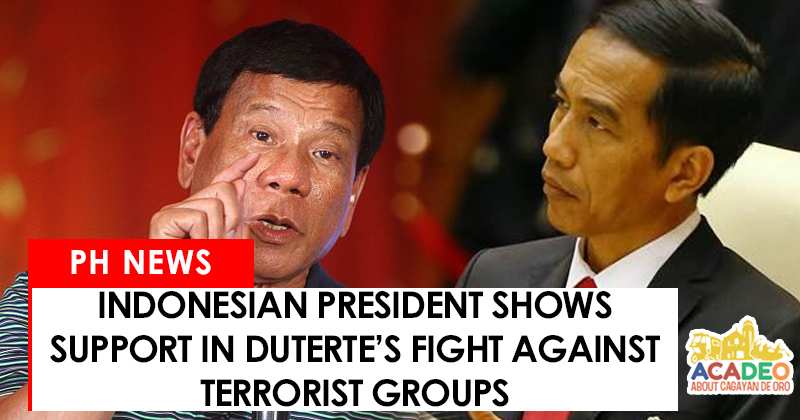 In an article from businessmirror.com, the Duterte administration's continued battle against terror attacks and violence has found a new ally in the guise of President Joko Widodo of Indonesia.
Last Wednesday night, the Indonesian President called President Duterte to inform him of his unwavering support to the ongoing battle of the Philippines and Southeast Asia against the encroaching forces of rebel extremists.
Aside from this, the two leaders have also talked about how the trilateral meeting between Indonesia, Malaysia, and the Philippines will strengthen the collaboration in curbing terror and extremism in the Southeast Asian region.
Also, President Duterte has reportedly been saying to reach out to President Widodo to talk about some Indonesian nationals who are have reportedly been fighting on the side of the Maute terrorist group.
It was also recently reported that the military was able to kill a number of Maute members whom they identified as foreign nationals hailing from neighboring countries Malaysia and Indonesia.