31 Mar

Indulge yourself with the best shawarma experience only at Turks: Grand Launch will be on April 7
Craving for a Turkish dish? Turks is the best way to satisfy your needs! Turks is well-known in Metro Manila as the No. 1 Pita Doner or Shawarma and they already have branches and franchise stores nationwide.  And finally! It has made its way here in Cagayan de Oro City!
Turks sells Pita Doner, a Turkish dish made of 100% tender and juicy minced Beef or Chicken cooked to perfection, wrapped in Turks' delightful pita bread that has a distinct taste only Turks can make, served with fresh slices of cucumber, tomato, and onion, seasoned with Turks' special sauces such as garlic sauce, cheese sauce, and hot sauce. Turks also serves uniquely flavored rice that complements perfectly with the doner and kebab.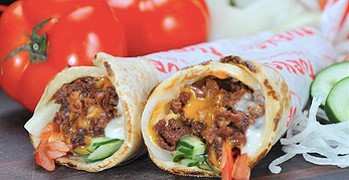 The combination of 100% pure beef or chicken, fresh vegetables, spices and sauces, cheddar cheese, wrapped in warm pita bread cooked daily, give the perfect blend of flavors in every bite and will surely satisfy your cravings.
Their Grand Opening will be on April 7, 2017, and the store will be located on the 3rd Floor of Centrio Mall near DFA and Salon de Rose. Their Soft Opening is today, March 31, 2017! They will also give freebies to first 100 customers on their Grand Opening. So be there!