04 Jun

Internet Cafes in Barangays 22 and Carmen Ordered to Close While Waiting for Addt'l Guidelines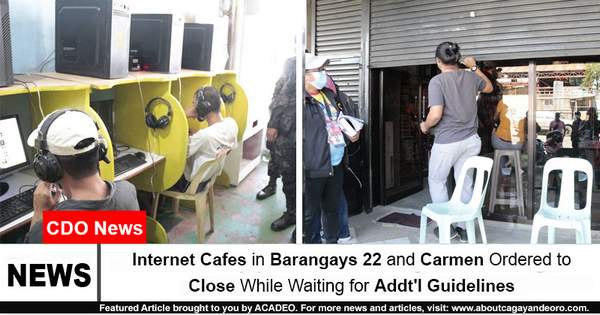 Mga higala! Since internet cafes and similar businesses are still prohibited to operate and must wait for additional guidelines from the city government, 2 internet cafes in Barangay 22 and Barangay Carmen were recently ordered to close.
The order was issued by teams from the Business Compliance Sub-Cluster of the Law & Order Task Group.
Owners must learn that before they resume their operations, they need to know if there are guidelines that support the reopening of their businesses and ensure that they comply with the set public health protocols.